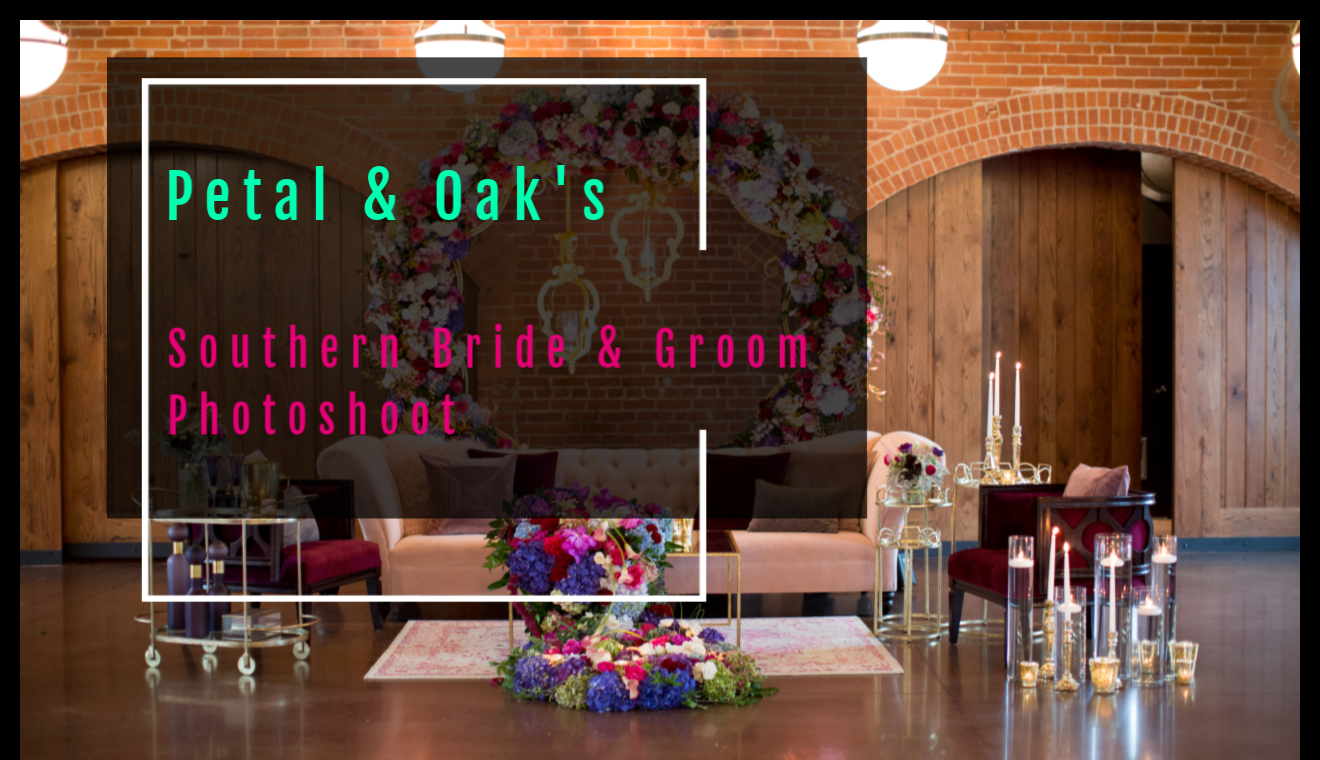 We have truly loved working with Southern Bride & Groom this past year. They give us plenty of opportunities to explore our creativity during shoots and it was such a treat to work with them on designing our latest collaboration. We decided to shoot at The Cookery, which is warehouse inspired venue located in downtown Durham, NC.
All gorgeous photographs you are about to see are courtesy of Katherine Miles Jones, a fantastic photographer here in NC, and the even more beautiful models are Raleigh blogger Claire Guentz and her wonderful husband Stephen!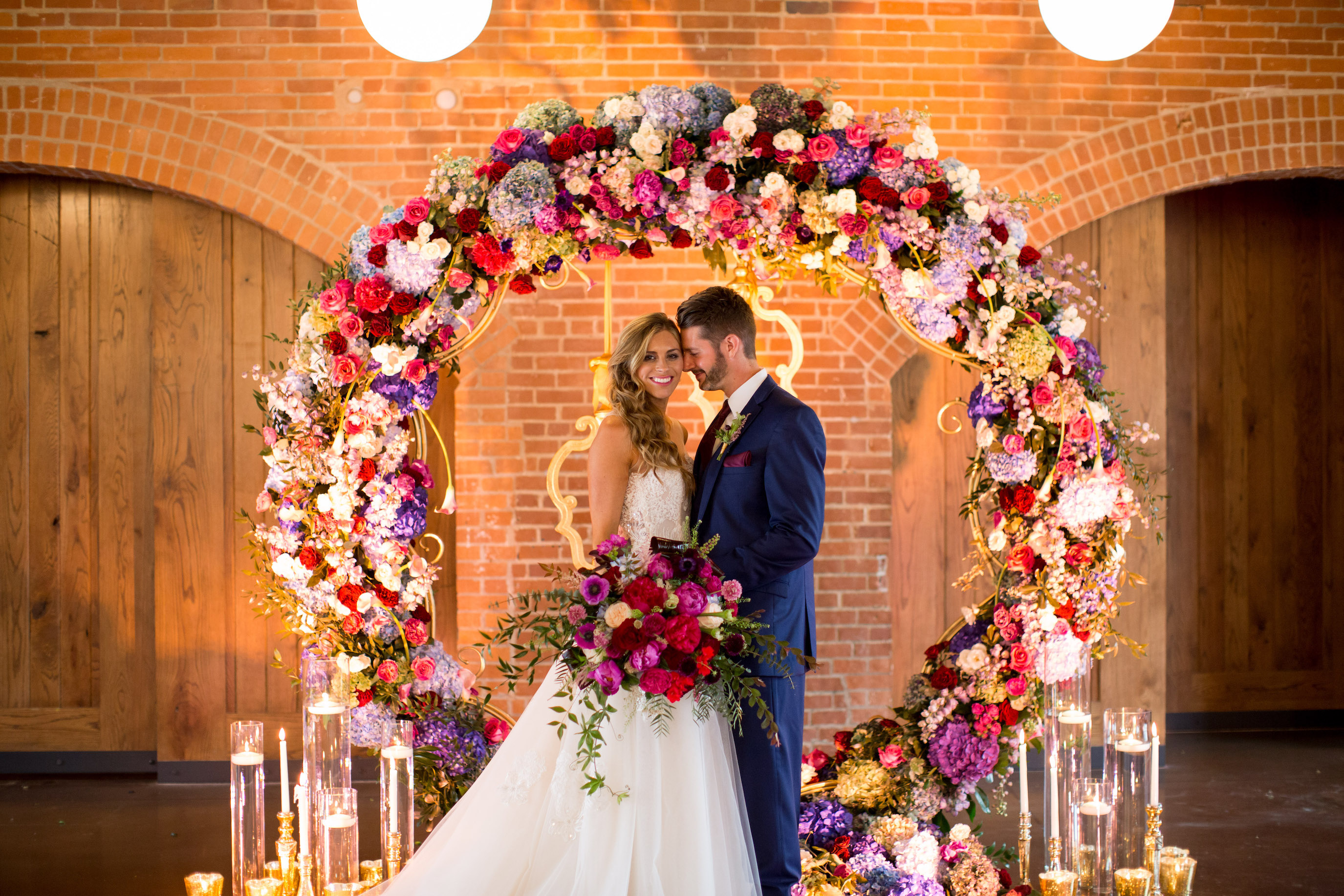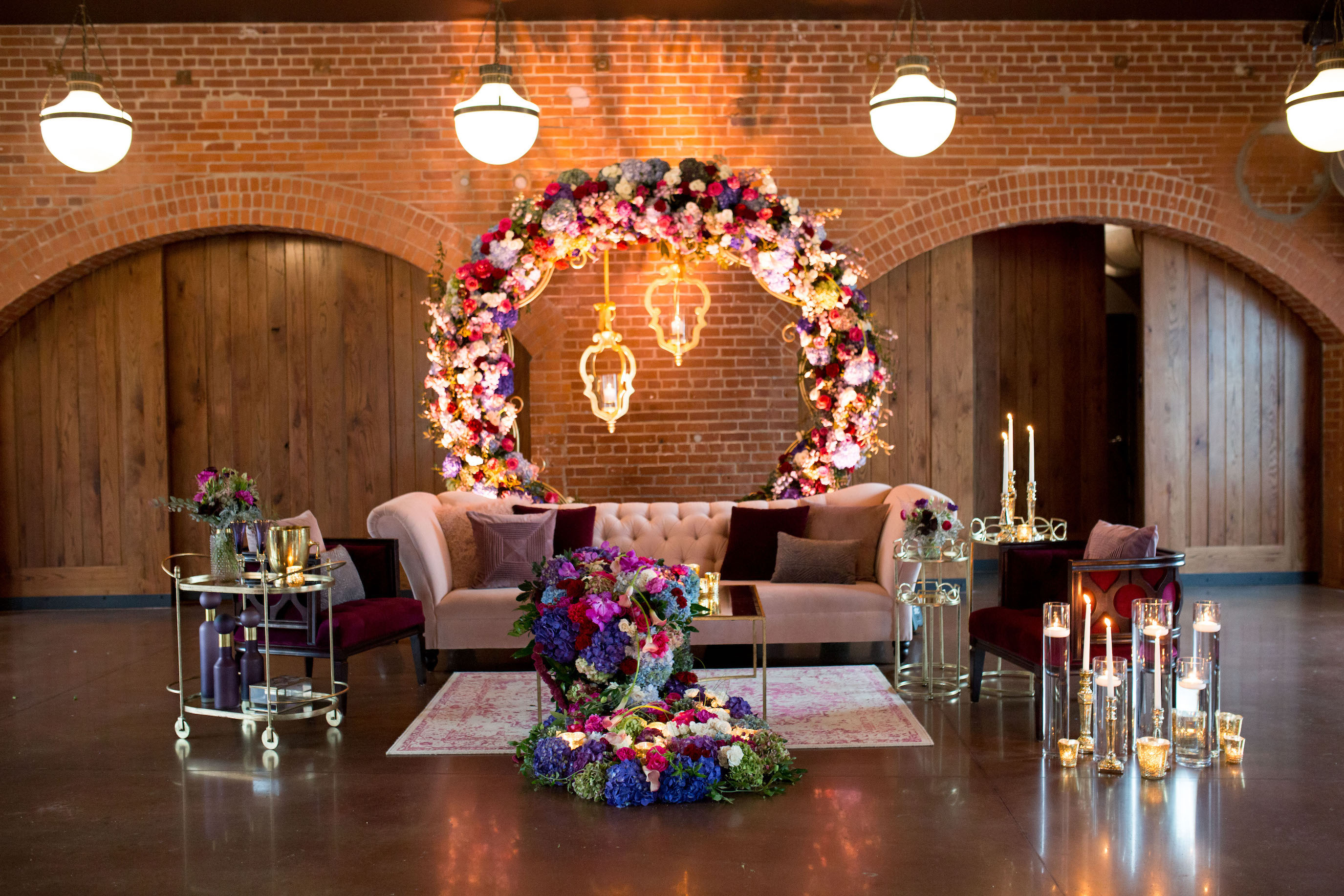 All the florals and furniture layout was created by us here at Petal & Oak for Southern Bride & Groom's 2019 magazine. It's what they call 'one of the most glamorous wedding inspiration pieces' they had this year… we couldn't be more proud!
Florals
Hundreds of beautiful flowers went into these designs and from a floral perspective the big winners of the evening were:
 The Floral Runner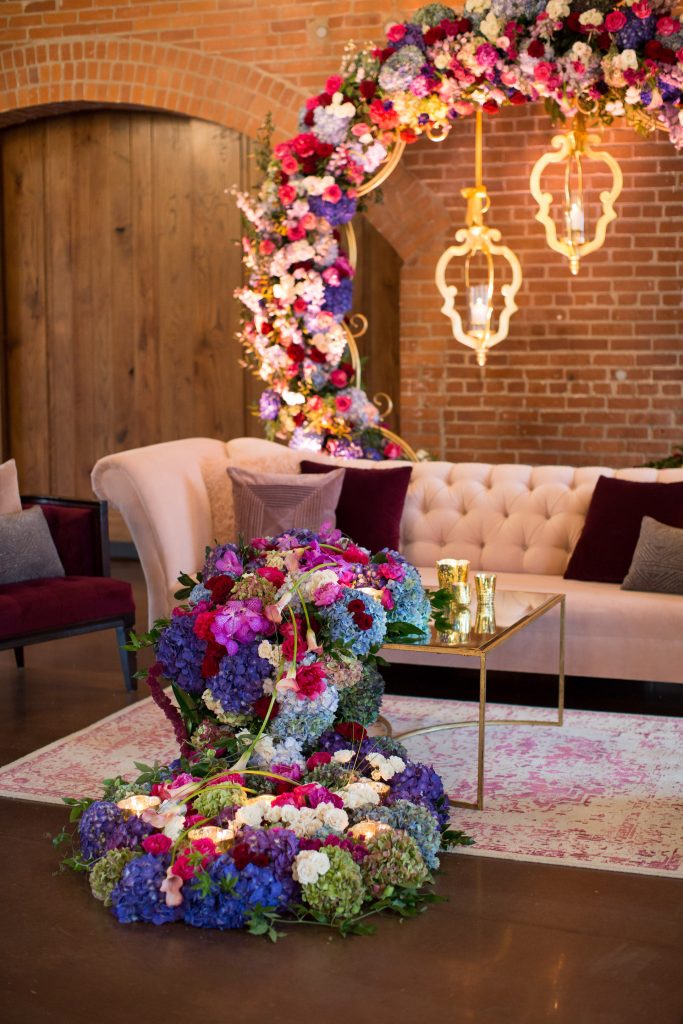 I mean, just look at the details on this beauty!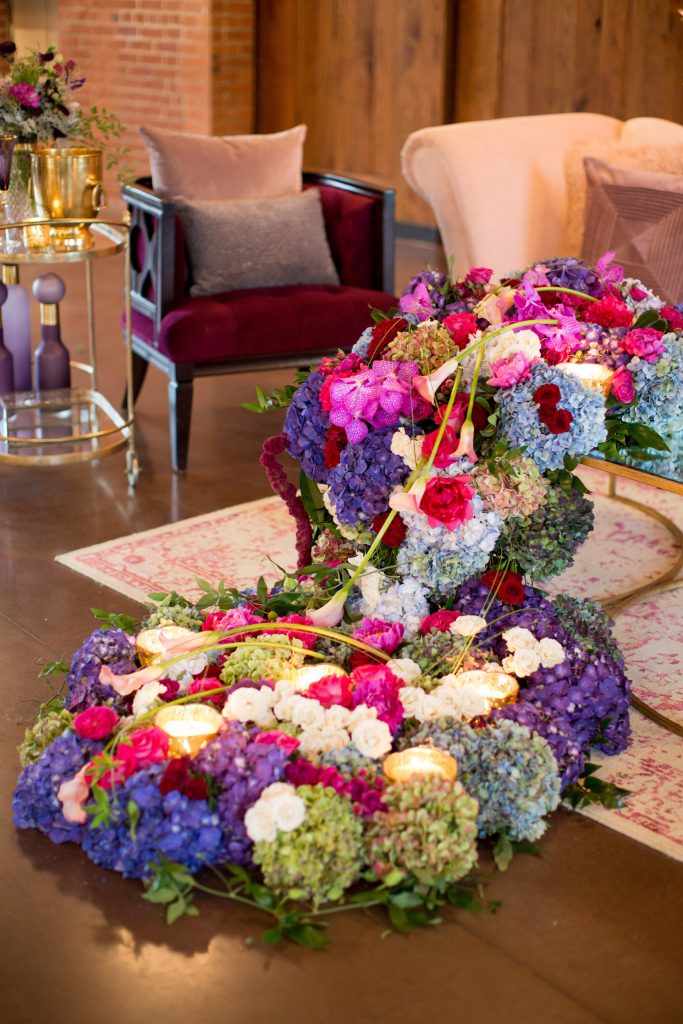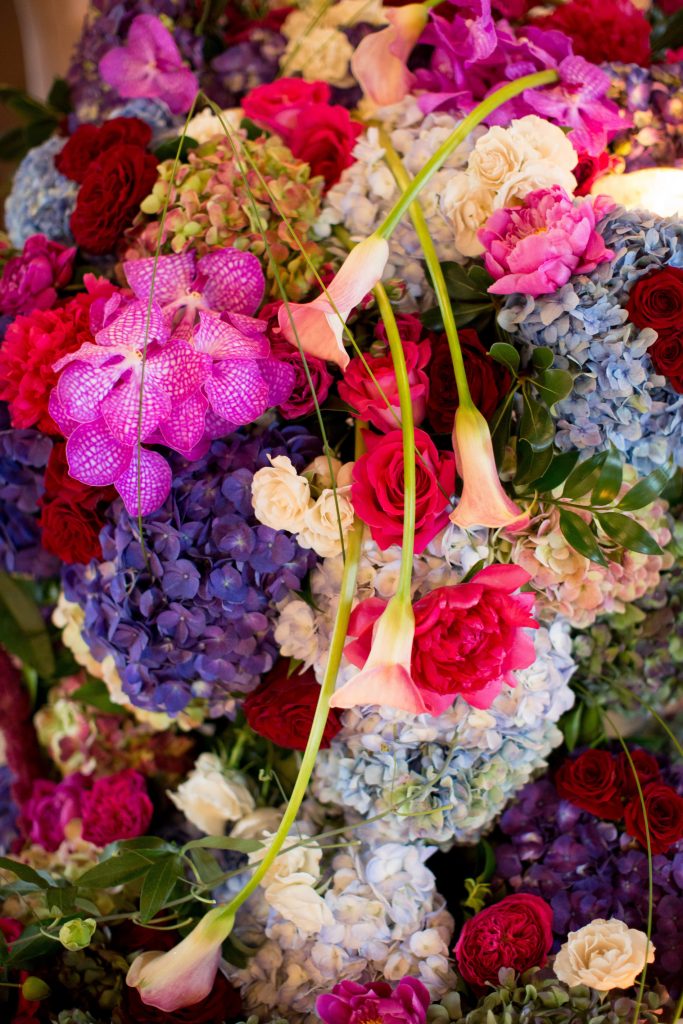 The Bouquet/ Floral Ring
Whether you want to go with a traditional bouquet or a trendy piece like a floral ring, there are plenty of options to create the perfect touch for your special day!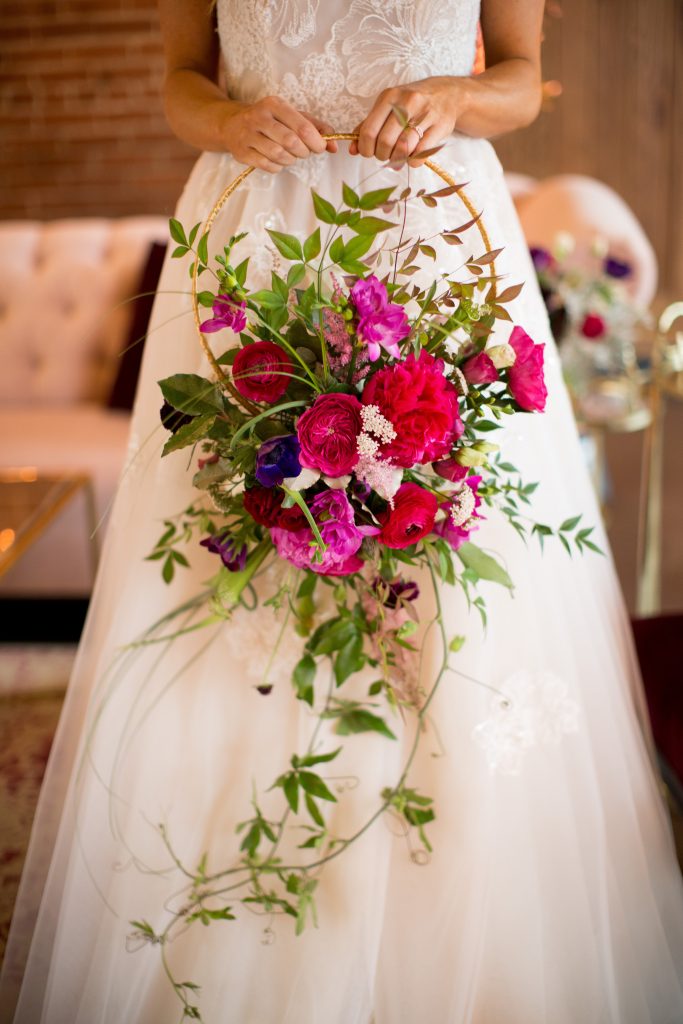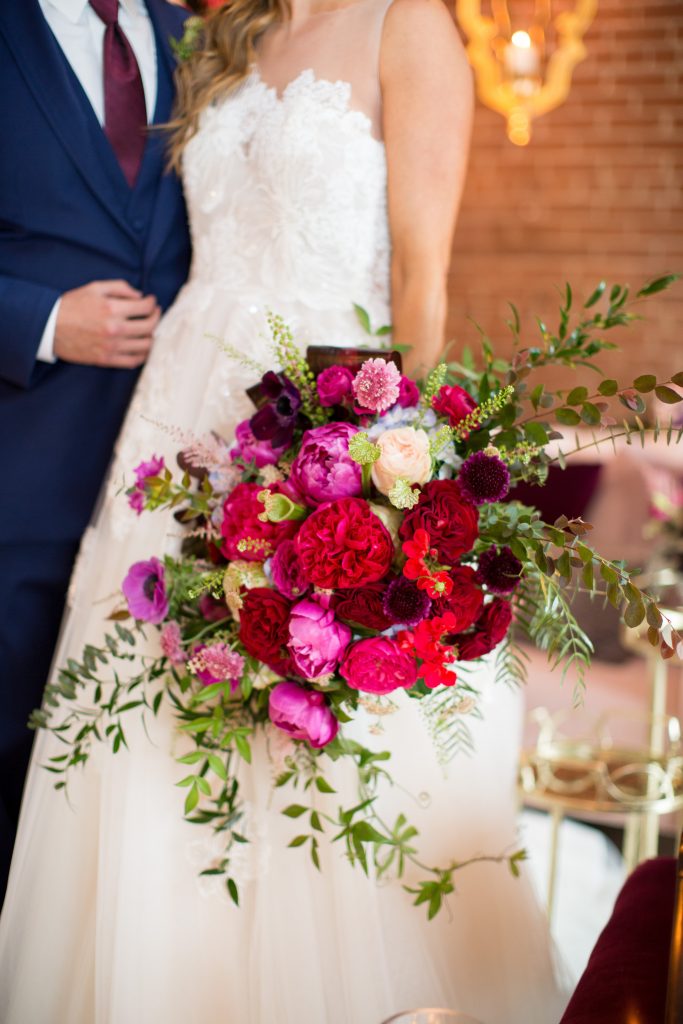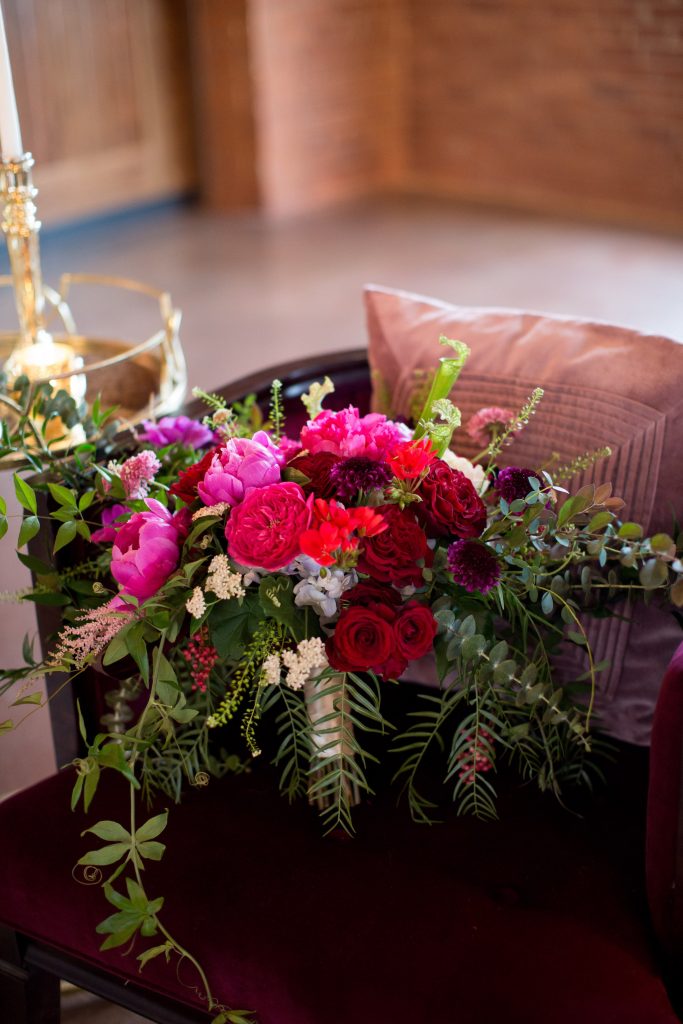 The Arch
Can you just imagine saying 'I Do' in front of this pretty creation??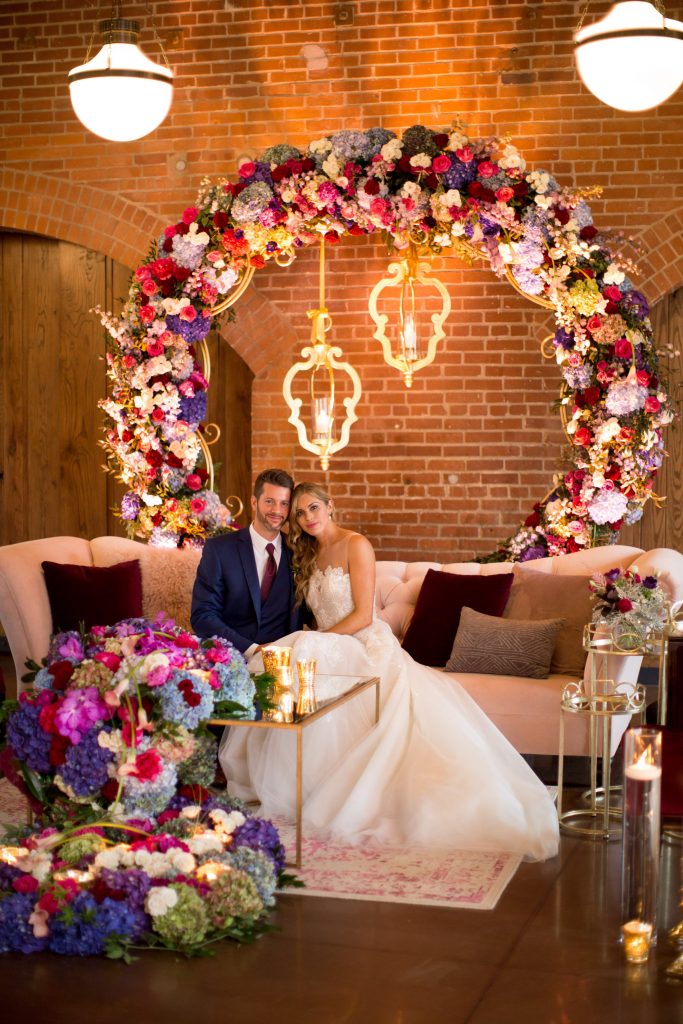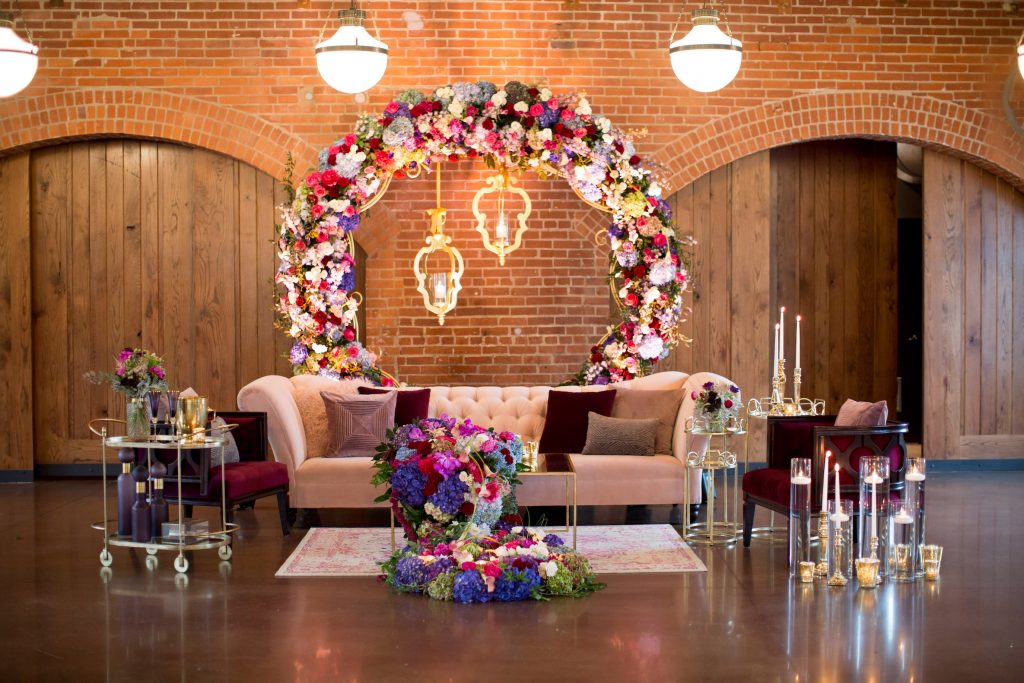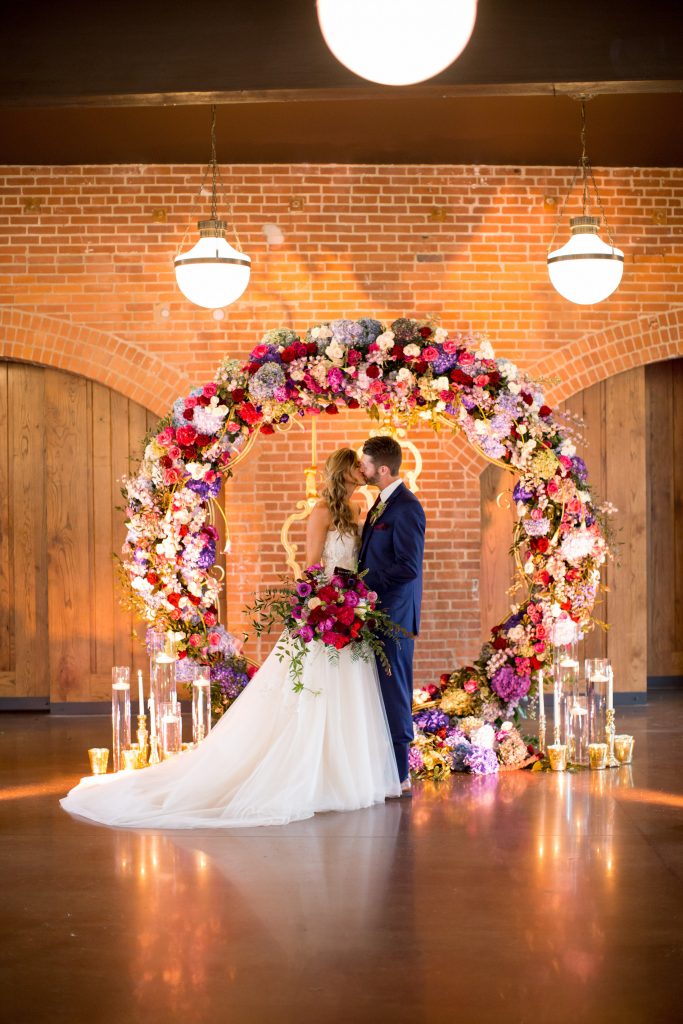 Furniture/Details
Flowers can only get you so far before it's time to add other accents and decor items. Our event designer had the perfect suggestions to round out the entire vignette!
Candles are always a good idea, right?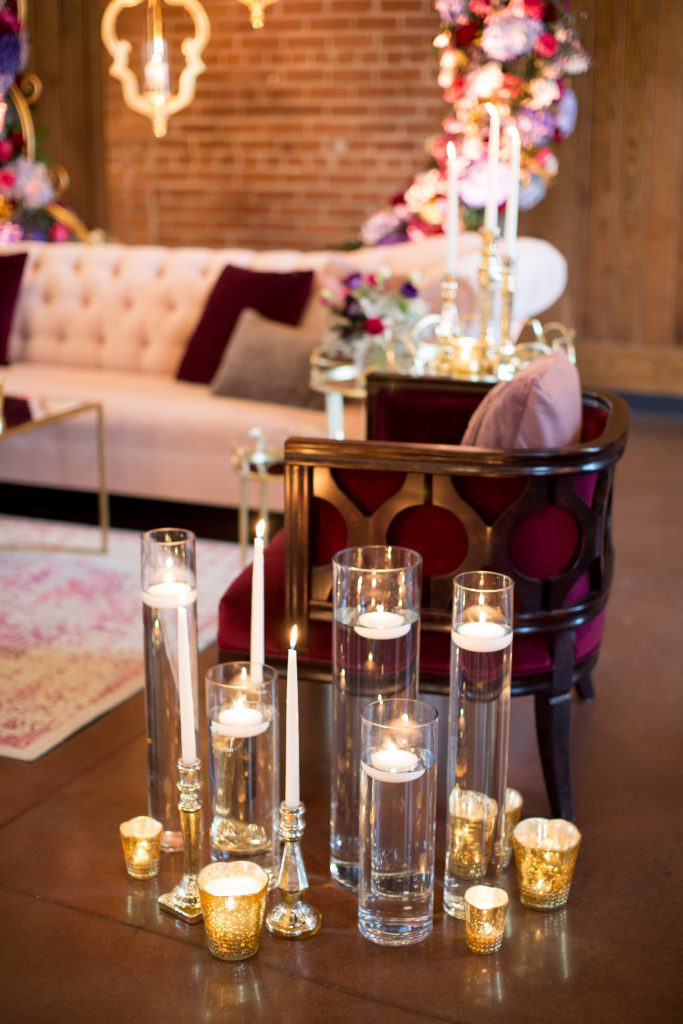 Beverage carts can be used for their original function of food and drinks, but they also make perfect side tables to place decorative items on in an event space. Just take a look at our Clarissa cart- she's perfection in this vignette!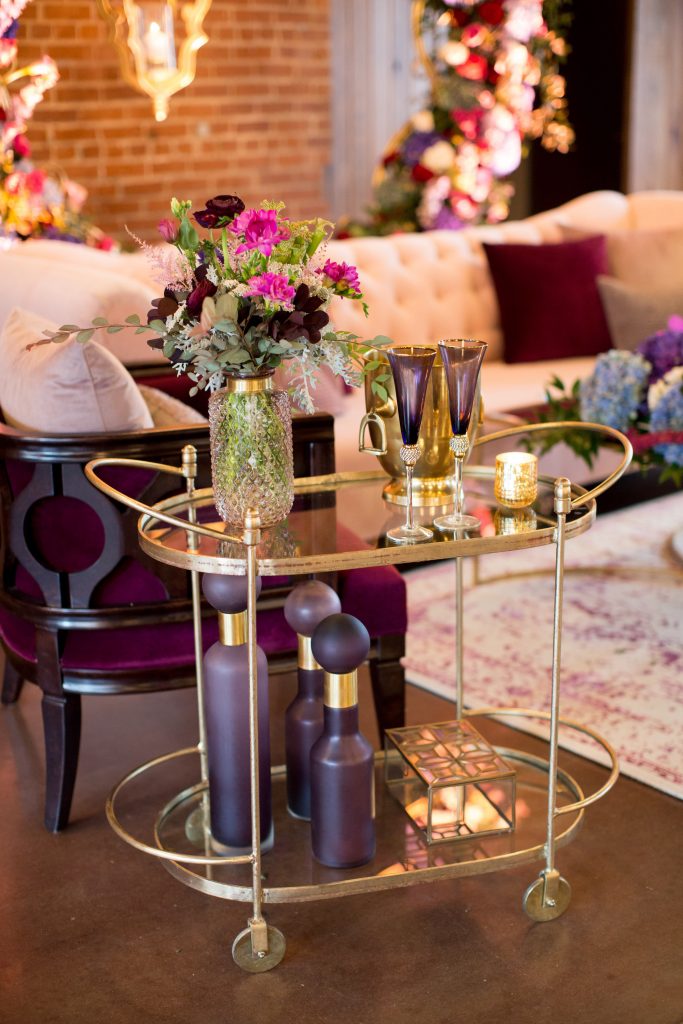 Never underestimate the impact of a tiny bouquet in a gorgeous vase.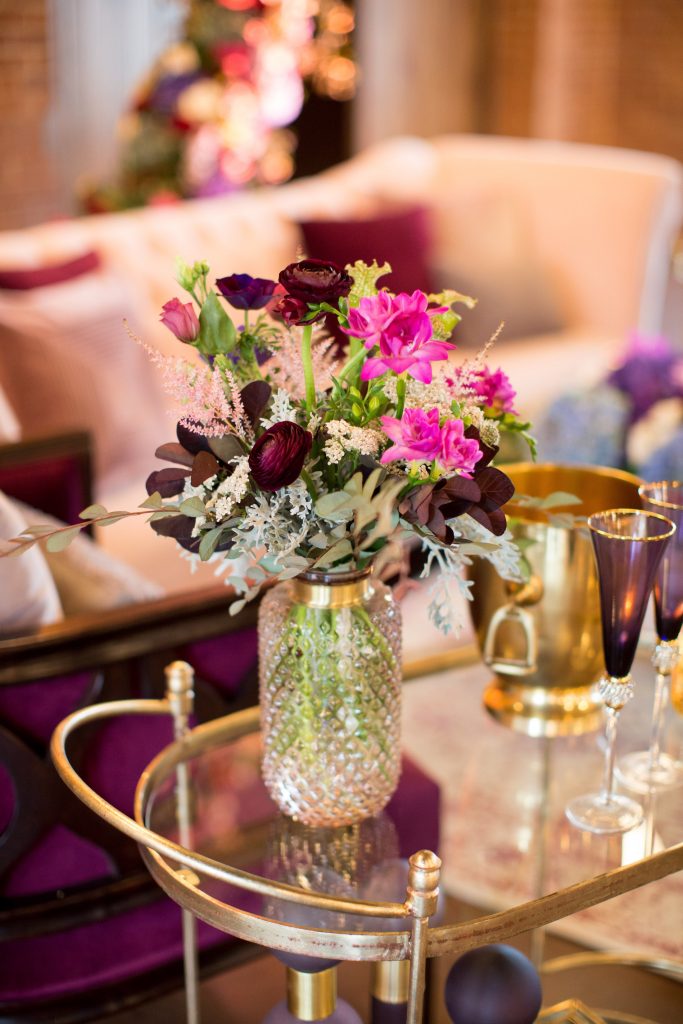 Add the final touches of a selection of our pillows as well as our Lulu Blush Velvet Sofa, our Cecilia Burgundy Chairs, and our  Lourdes rug, and you've got a dream setting for any wedding or event.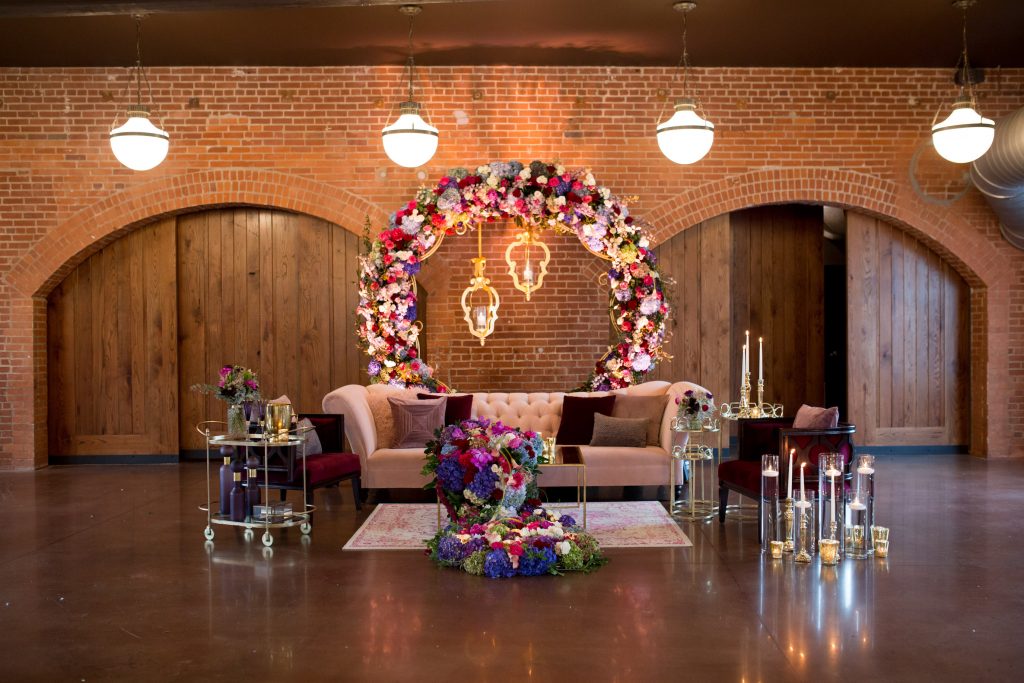 We'd be remiss not to mention a few more people that made this shoot possible…
Wedding Dress: Ines Di Santo provided by Alexias Bridal
Hair and Makeup: Bella Trio
Jewelry: Baileys of Raleigh
Suit: Bernard's Formal Wear
That's all folks! Tune in next week to hear from our awesome florist Joseph.
Categories: