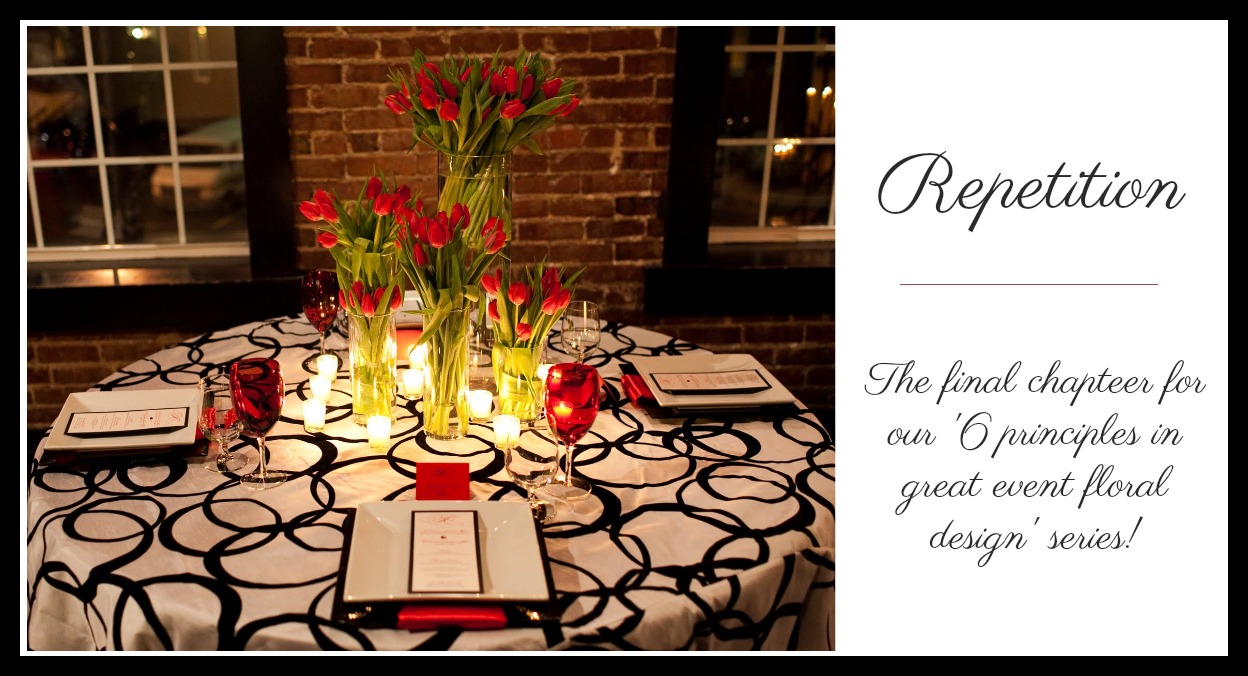 We cannot believe today brings us to the very last chapter of our series "6 principles of great event floral design"! It's been such a fun and informative journey and we are beyond grateful to Joseph for taking us through these awesome principles.
Well let's jump on in to this week's principle!
What is Repetition?
Repetition is a way of creating rhythm in a design. When color, texture, shape, or pattern is repeated, it brings unity, organization and cohesiveness to the design.
Repetition of color, for example, would be matching the flower color to the table setting: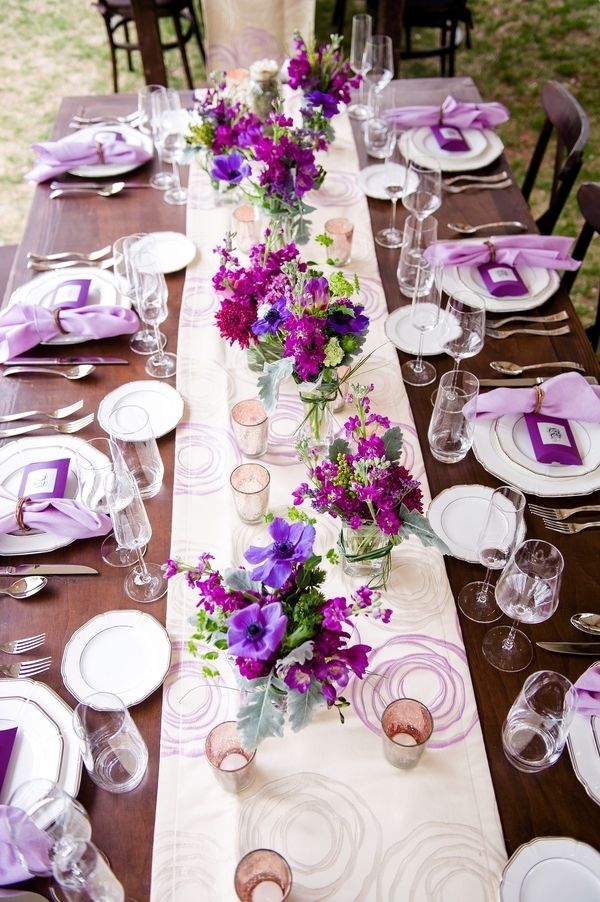 Repetition of shape, for example, can be seen in the pictures below. Circular flowers used in multiple round cylinders filled with round beads: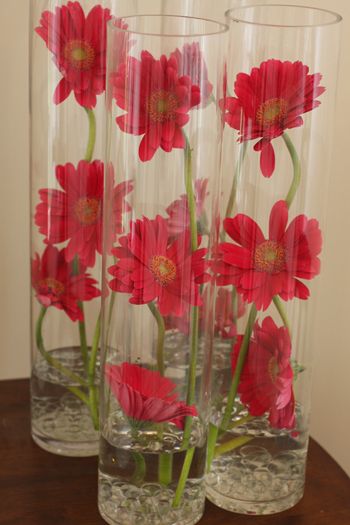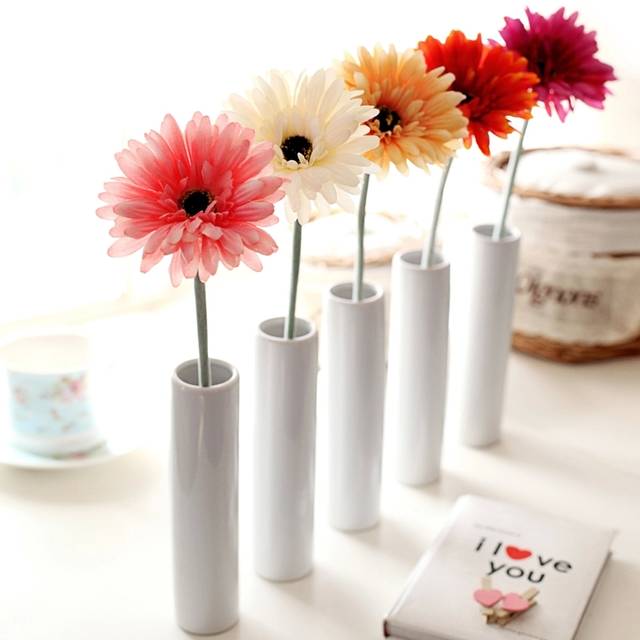 Repetition of technique, such as multiple uses of banding (tying materials for purely decorative purposes):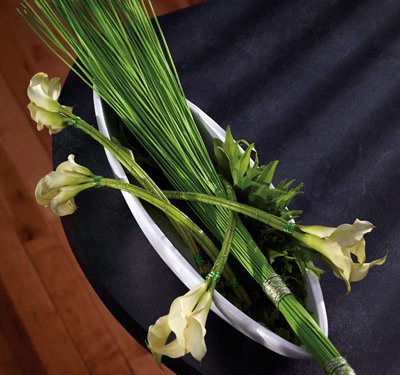 Repetition by design, for example using multiple units (smaller groupings) of one design and multiplying it to create a whole. Such as the following all designed by us!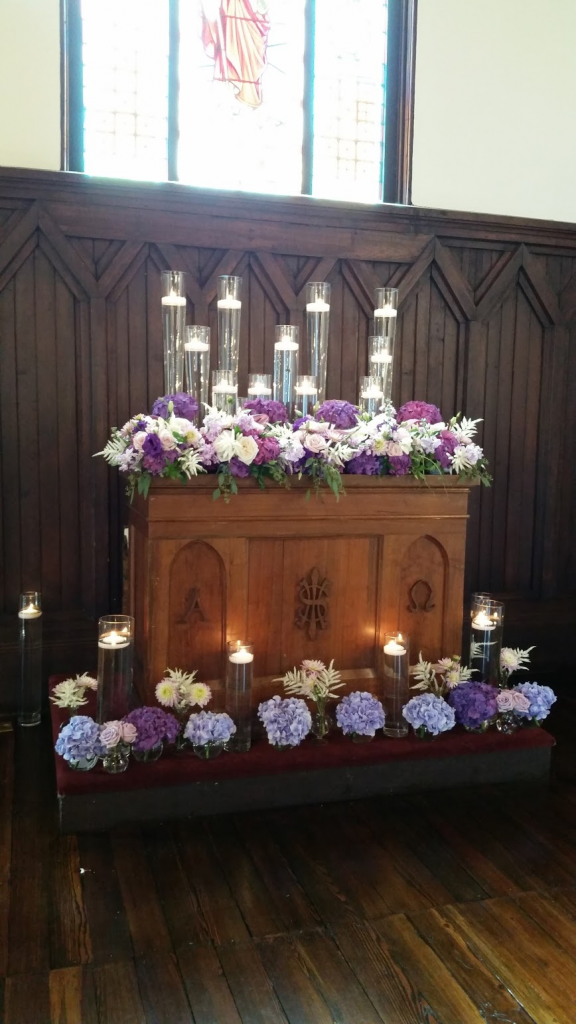 Repetition is another way to achieve rhythm within your floral design and is easily done by creating simple patterns and repeating said pattern.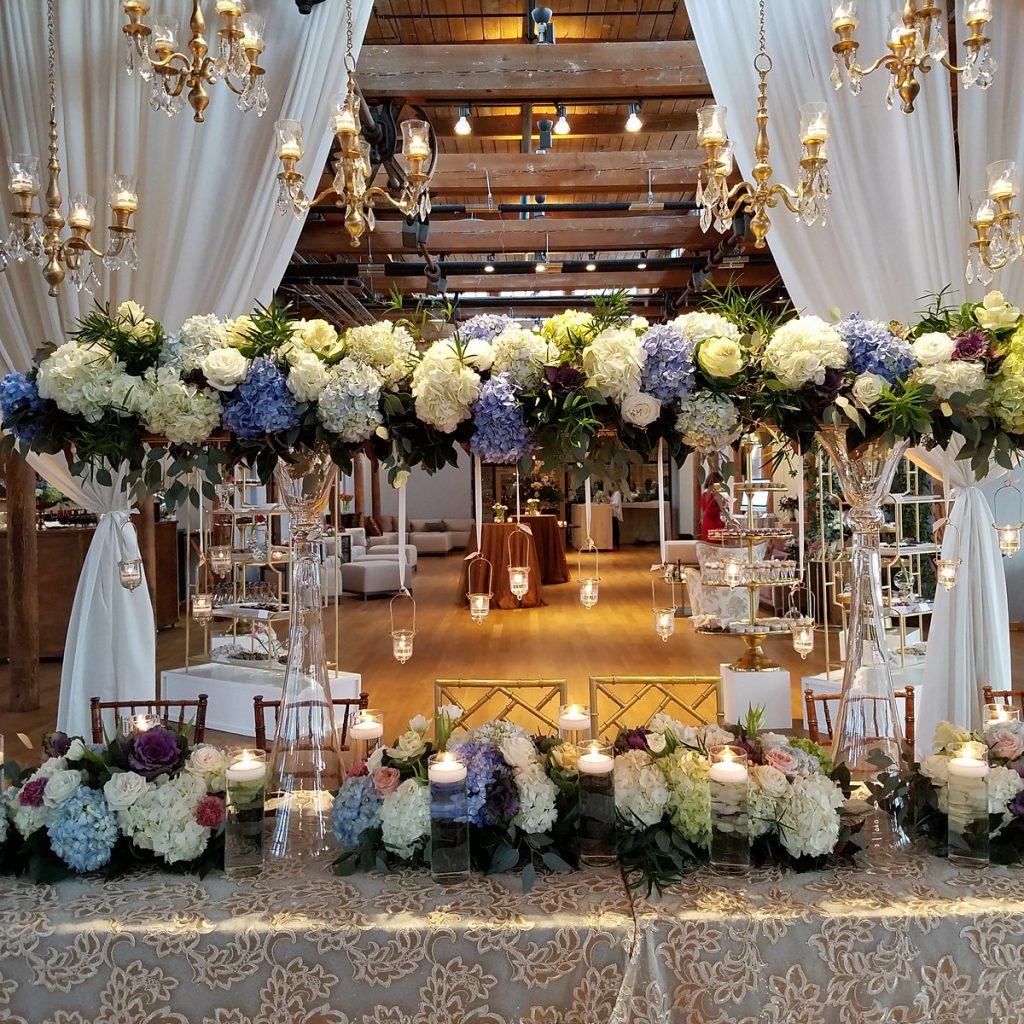 When focusing in on pattern through rhythm, you will need to look for a way to ease the transition from one or more of the varying degrees of elements. You can do this a variety of different ways such as alternating light and dark colours and creating a sense of contrast providing your floral design with a rhythm.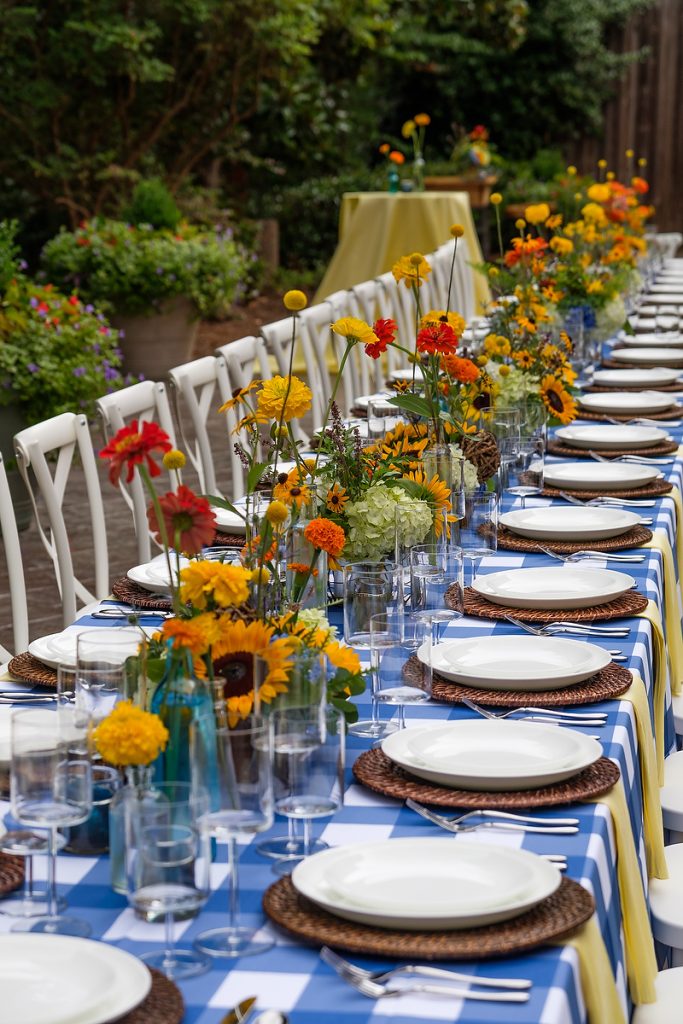 PC: Walters & Walters Photography
Well there you have it! The final element of great event floral design. What a fun journey this has been. Thanks for joining us friends, and tune in next month to see where Joseph will take us next!
Categories: