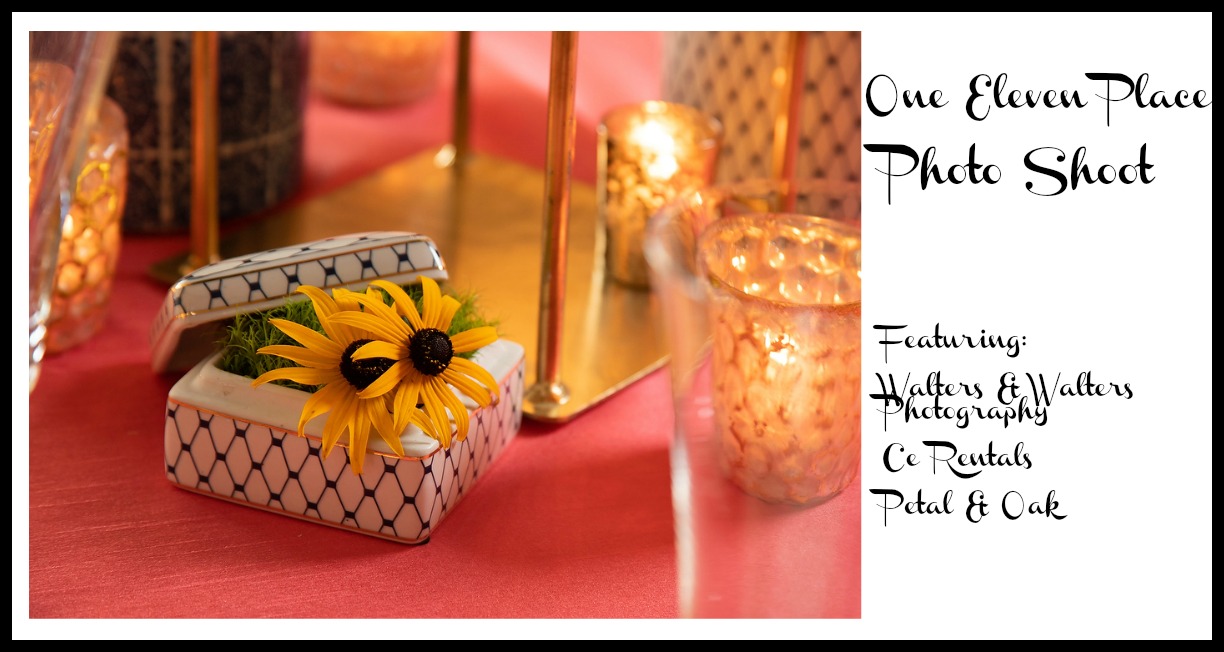 Have y'all ever been to an event at One Eleven Place in Cary? Every room they have to offer is absolutely stunning. When we were approached about doing a photoshoot with them and Walters & Walters Photography, how could we possibly say no?
The photo shoot was broken up into two locations, the ballroom and the outdoor patio. We absolutely loved the juxtaposition between the two designs and are excited to share the finished product with you!
The Ballroom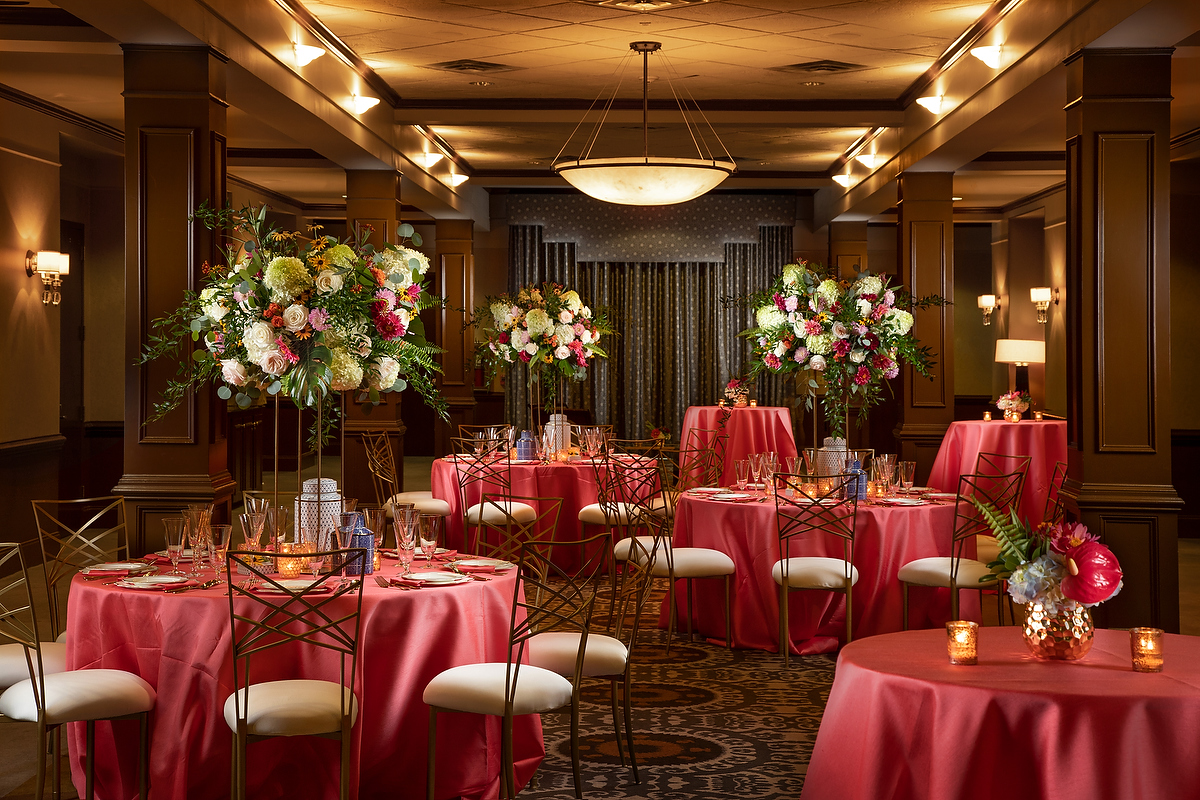 We weren't kidding were we? The space is so beautiful with the chandeliers and the neutral colors. It just begs for bright colors! Don't you love how they absolutely pop in the space?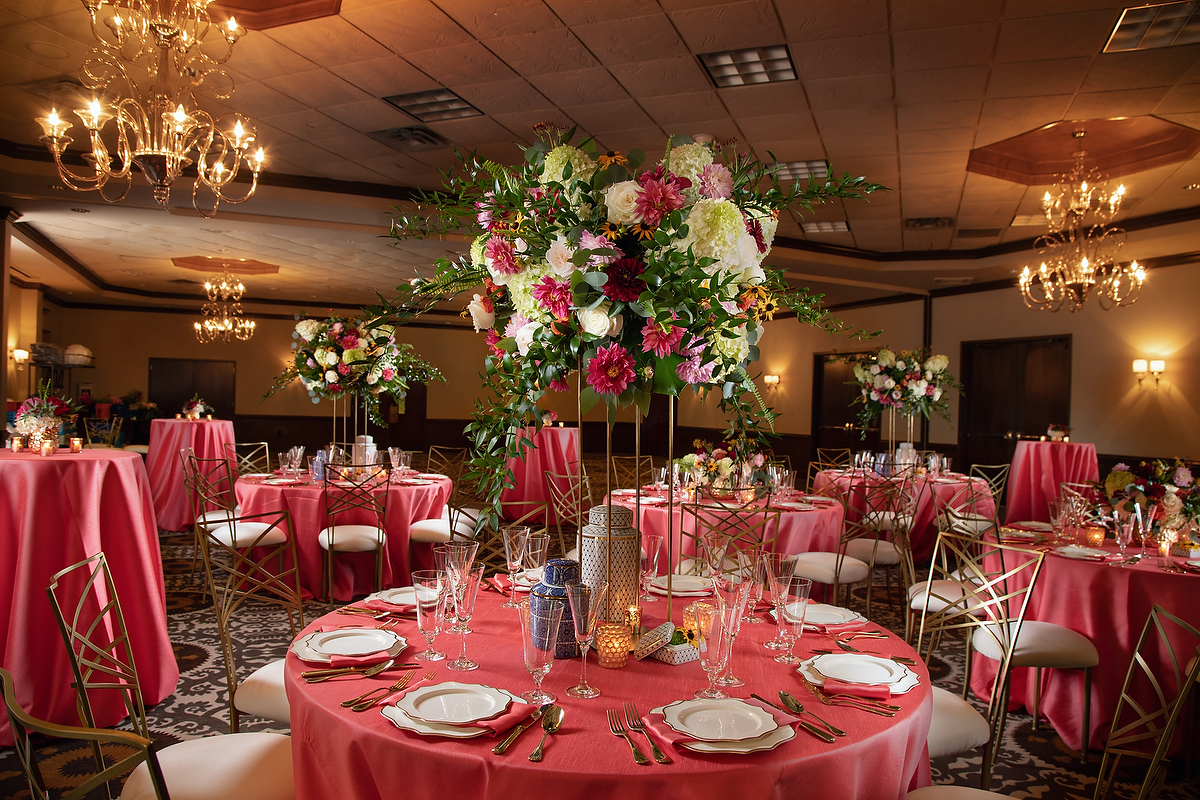 CE Rentals provided the china, glass ware, flat ware, chairs and linens. These place settings are perfection.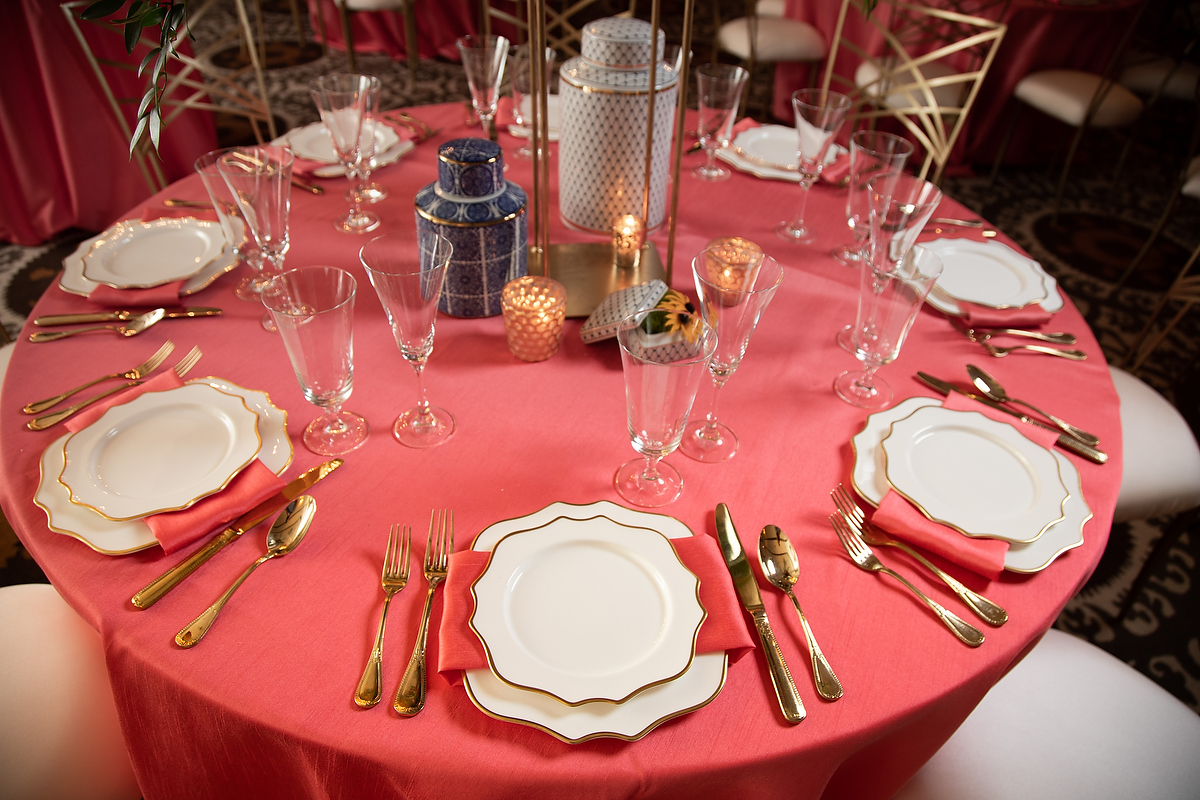 Our brilliant florist created all the centerpieces both floral, and the rentals to make them up.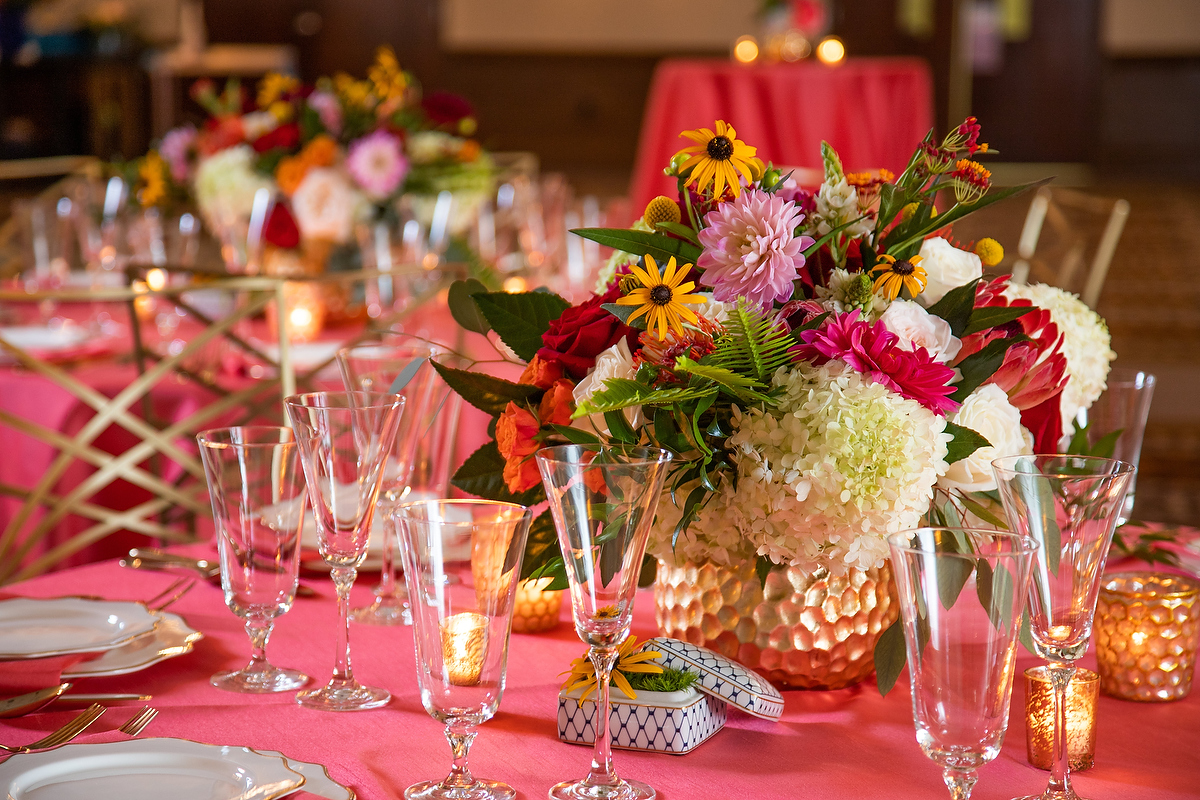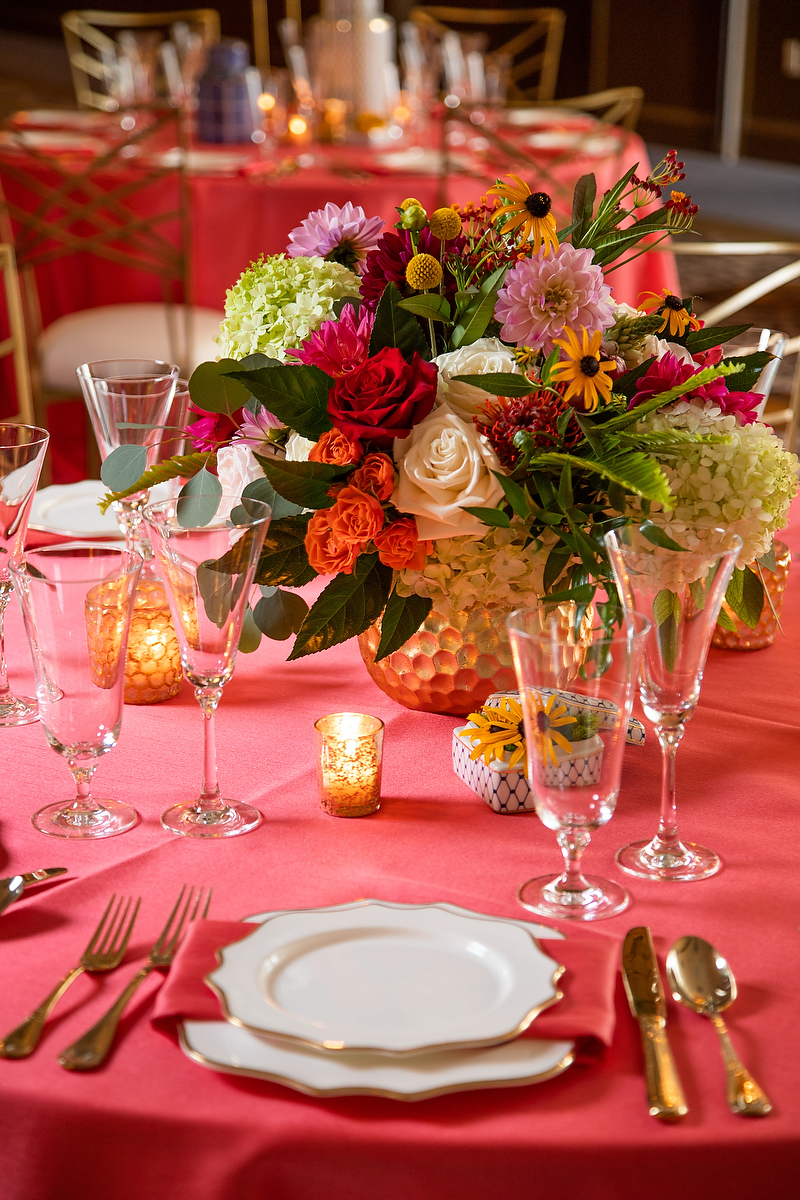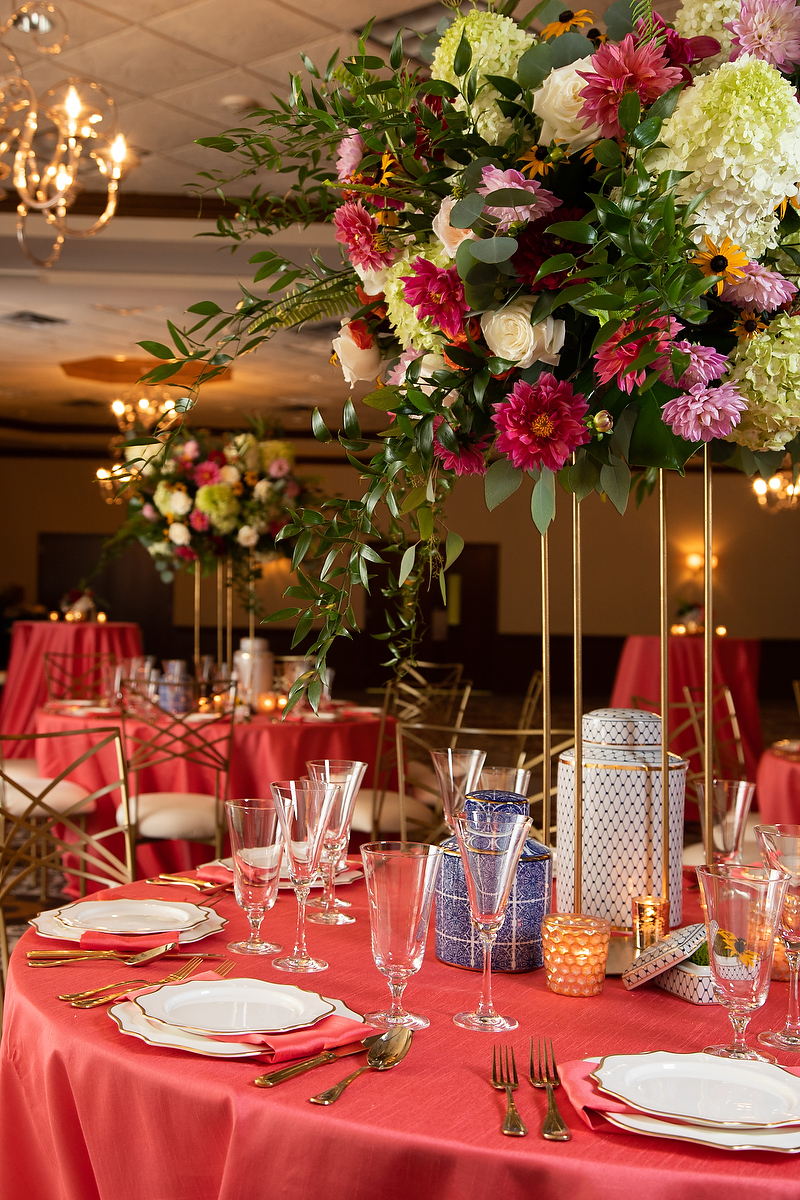 Didn't it all come together beautifully?
The Patio
The summery floral design was a blast to execute! Summer blooms full of yellows and orange hues, blues and yellow accent florals… absolutely refreshing.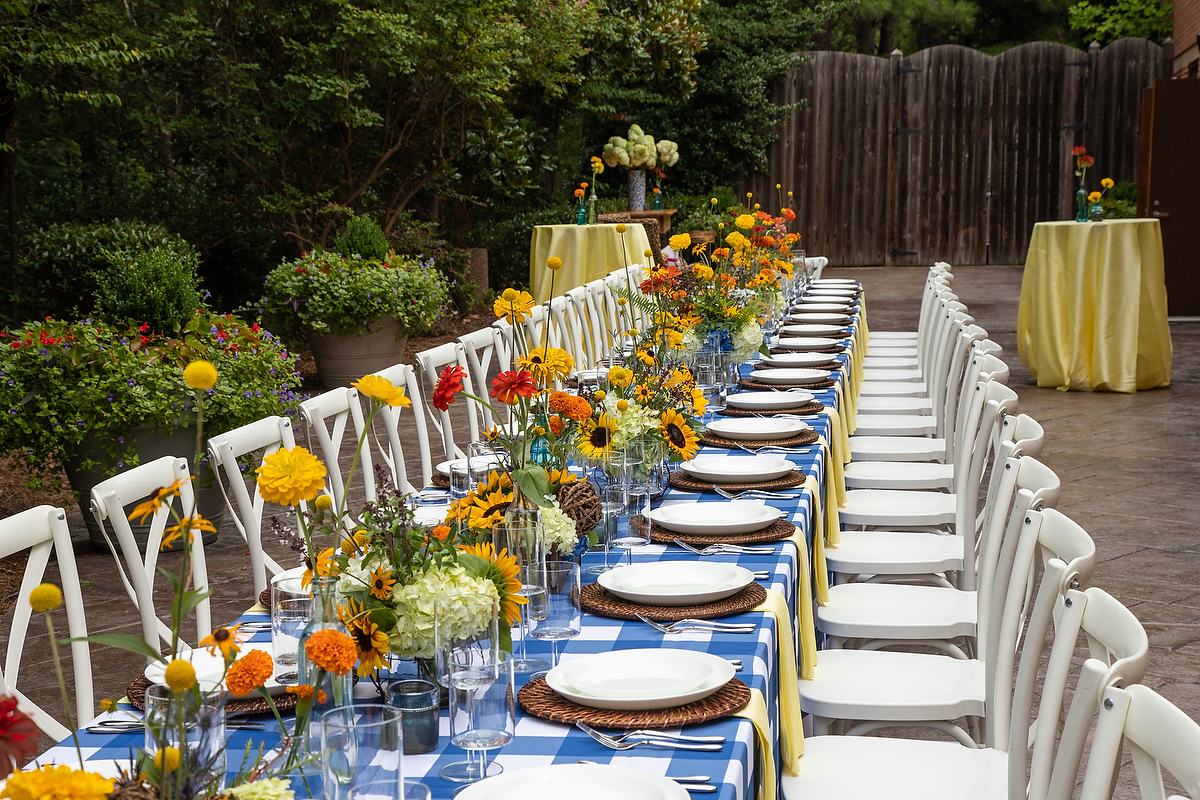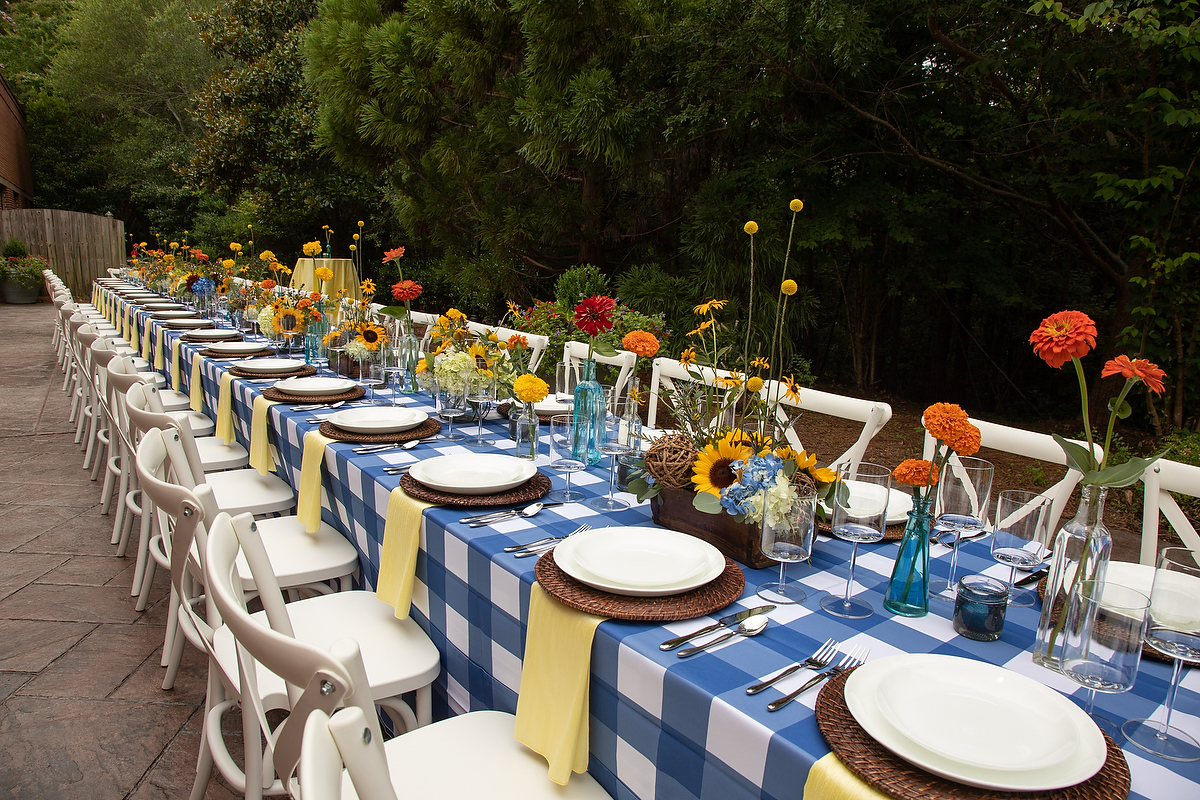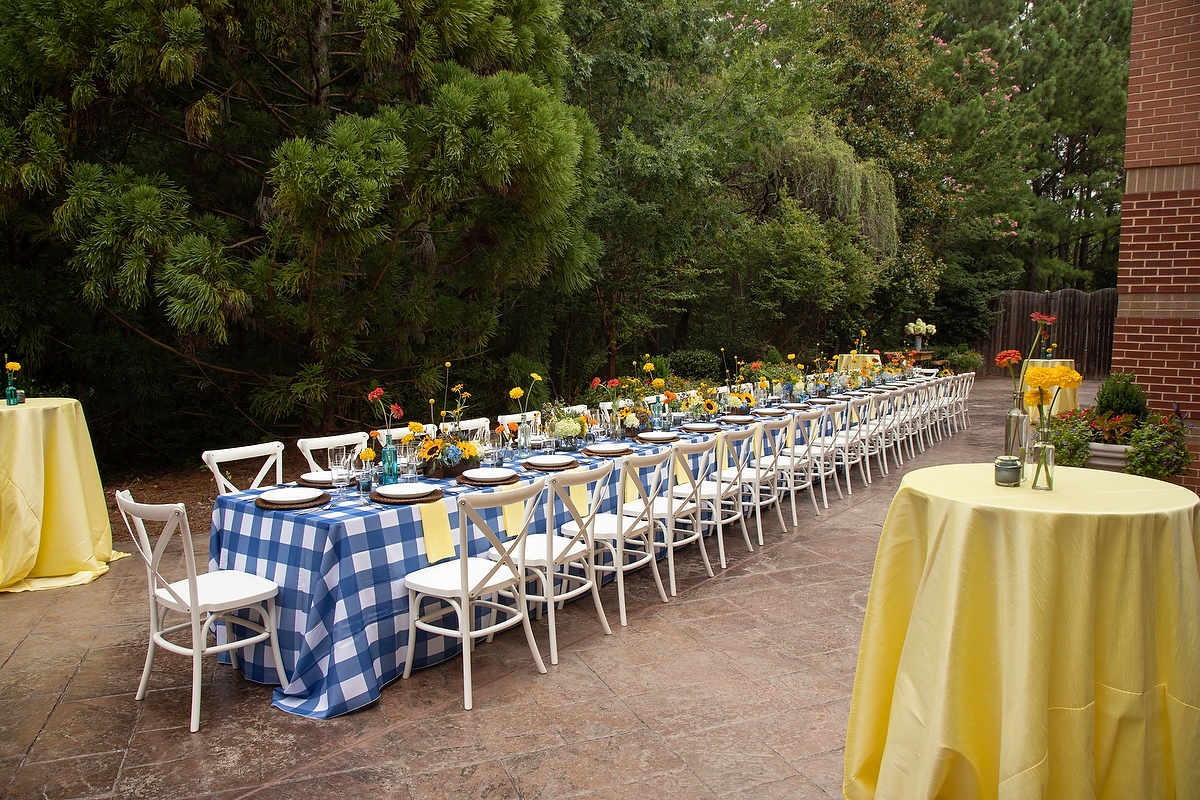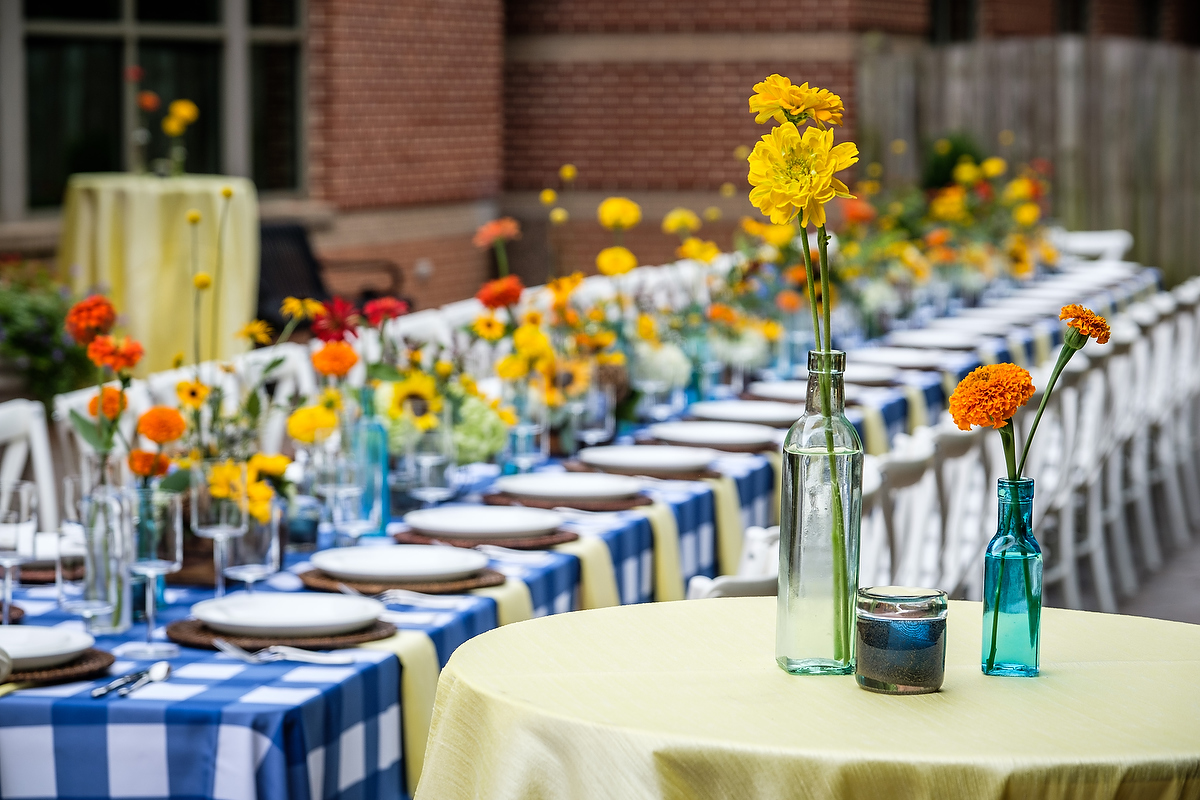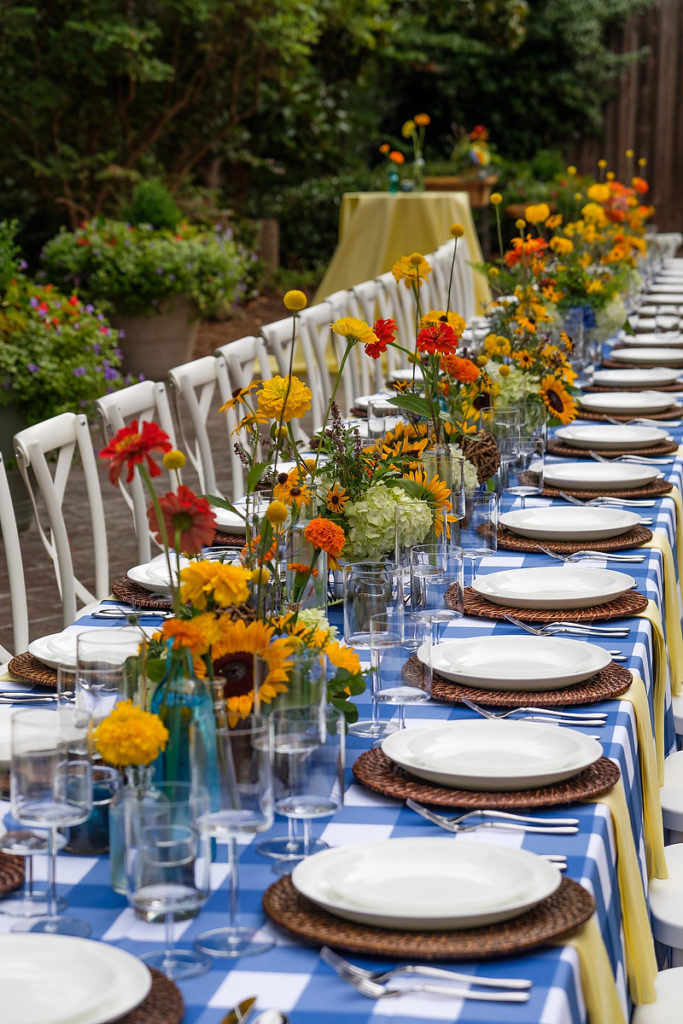 One of the wonderful things about One Eleven's porch is that it is large enough for different stylized vignettes. We took full advantage of this feature by also staging a relaxing Alexis Rattan lounge set as well!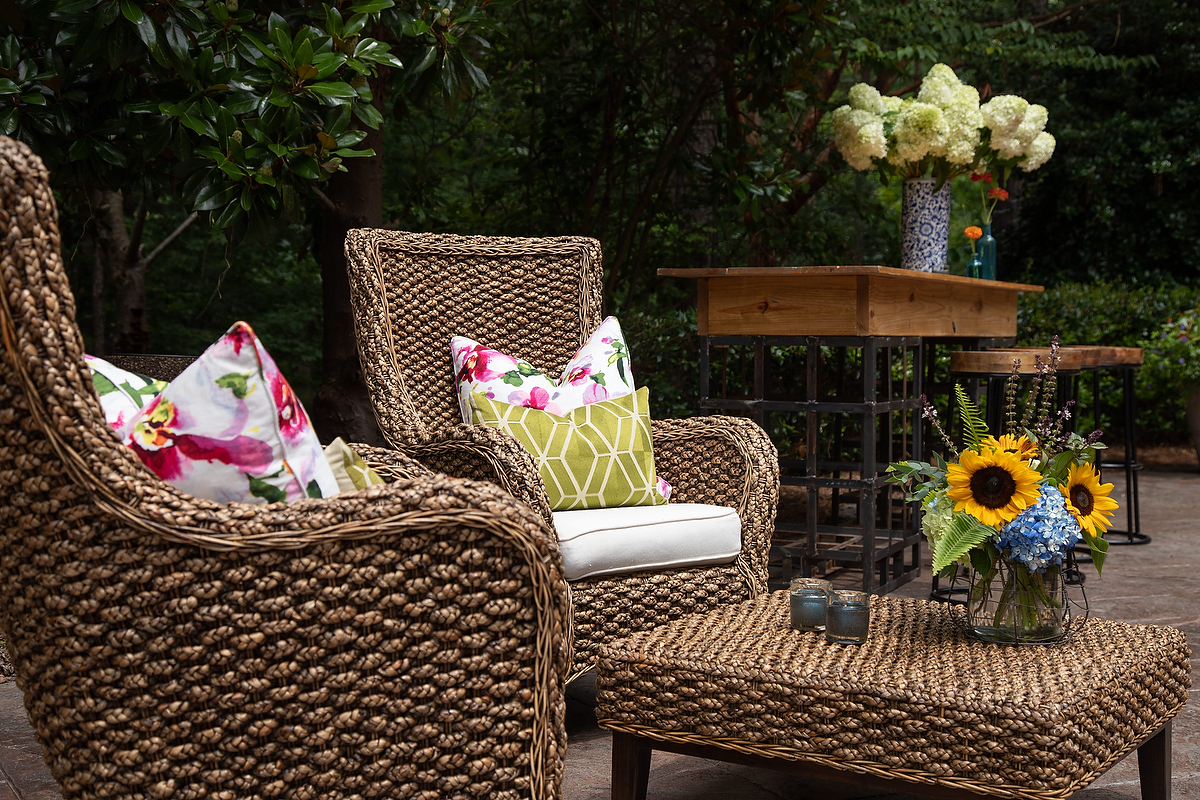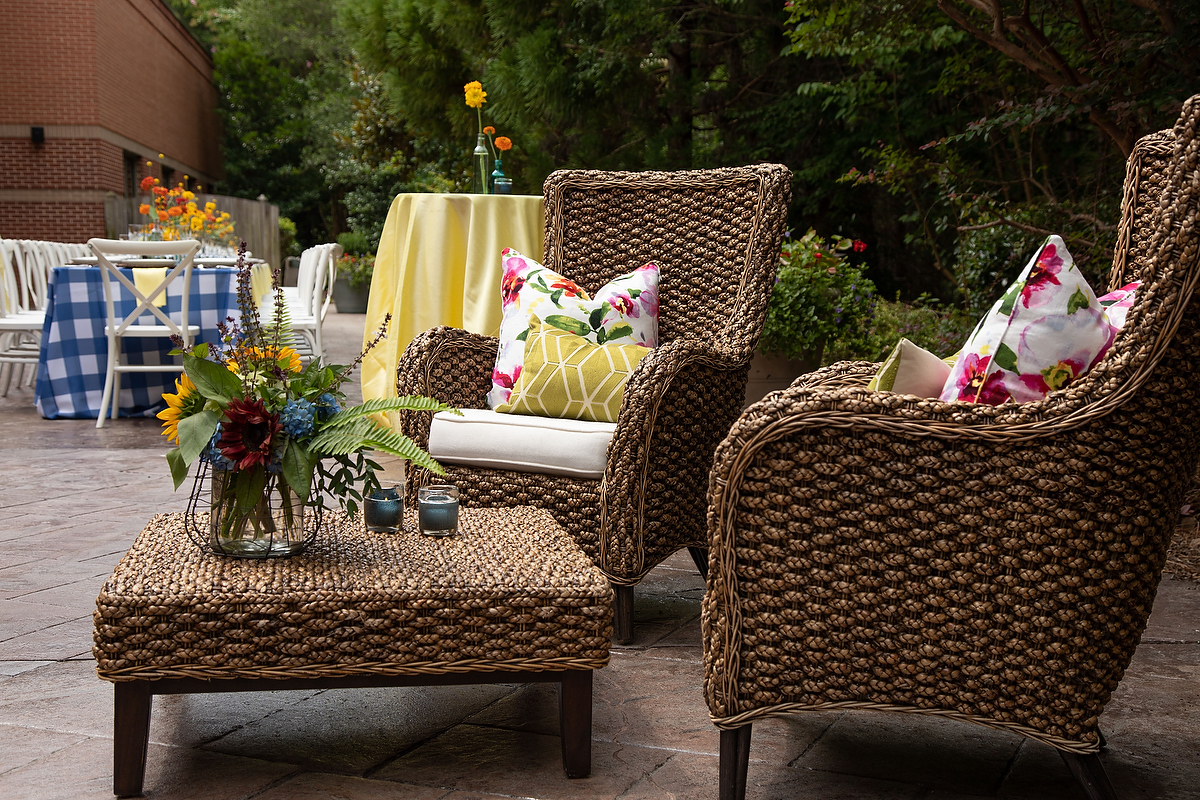 It's easy to picture guests hanging out near the lounge area and at our high top table and chilling on our Miranda barstools while waiting for dinner. The perfect way to have a summer or spring outdoor party!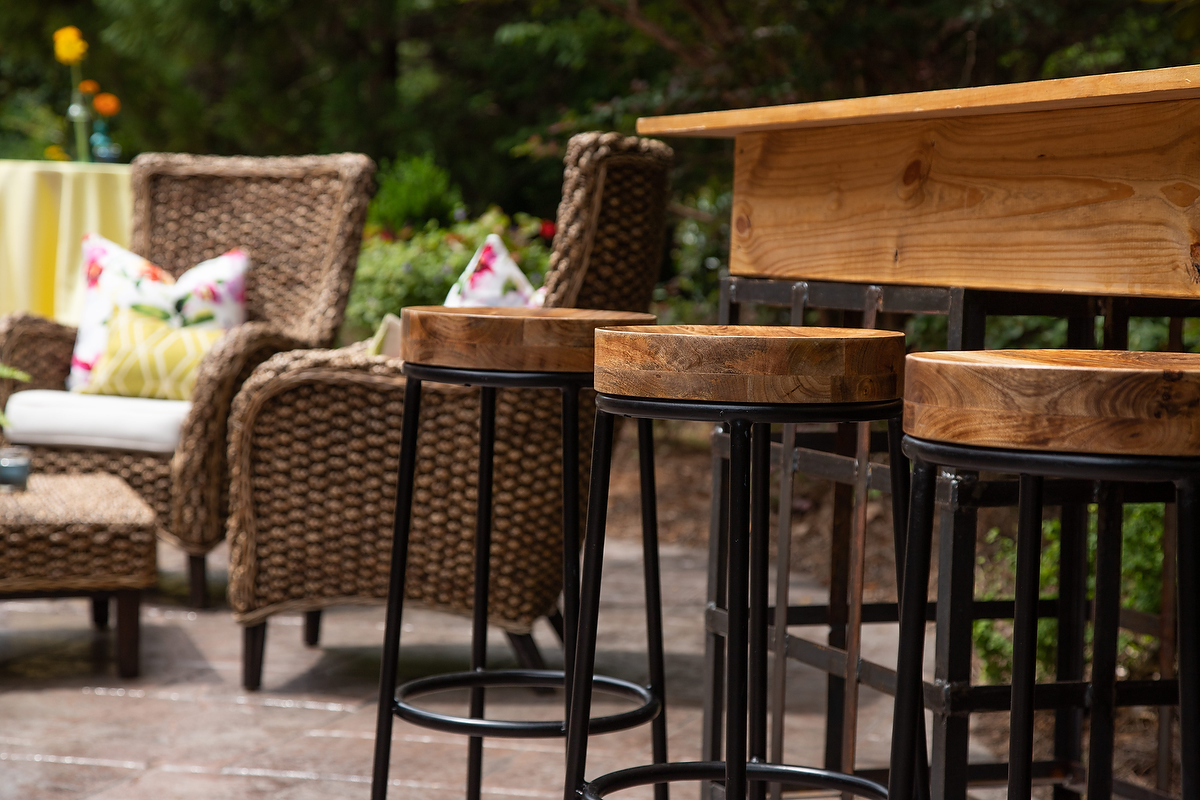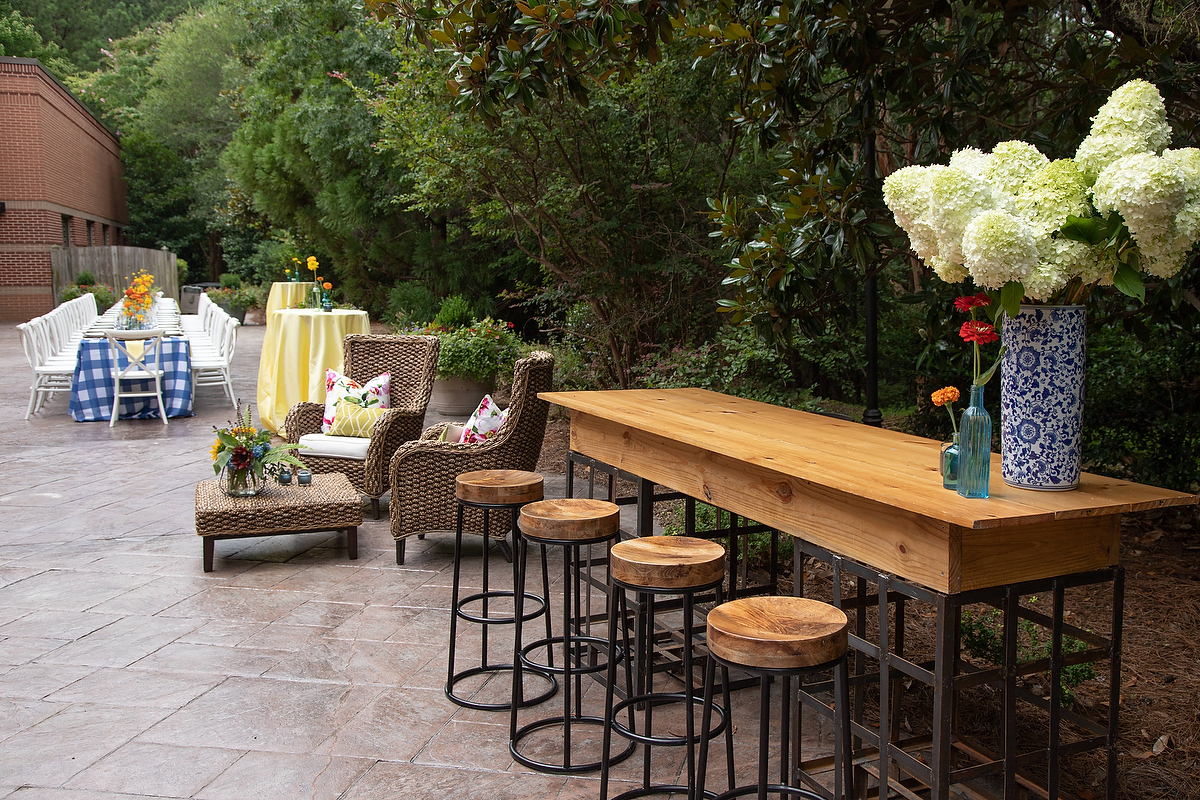 Well that's it for another 'Items in Action' section. We certainly love sharing these beautiful pictures with you each week.
Until next time!
Categories: