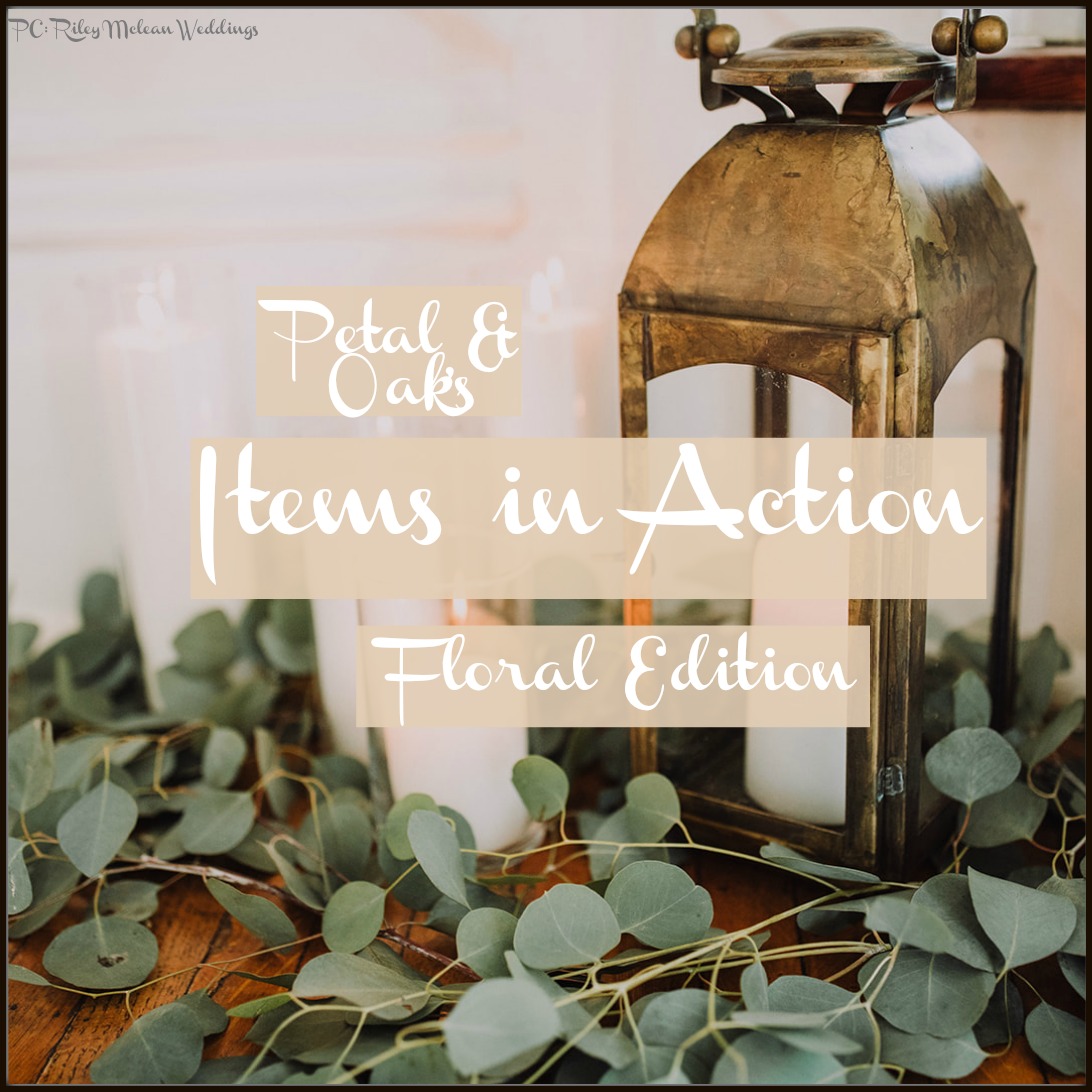 Y'all know how much we love designing florals for weddings. Especially for amazing couples and stunning venues… how could you not love it? Today's blog post features Cate & Matt's Labor Day weekend wedding at the gorgeous Merrimon-Wynne , a luxury event venue in downtown Raleigh, NC. All pictures are courtesy of the talented Riley Maclean Weddings– he makes us look good!
Details
Merrimon Wynne has several elements that allow for wonderful accents. It's basically a floral designers dream! From a sweeping staircase to regal fireplaces, we had a blast adding floral accents all over the house to tie Cate's vision together.
Look at how beautiful the greenery embellishment is on the grand staircase! We topped off the design with some of our gold lanterns.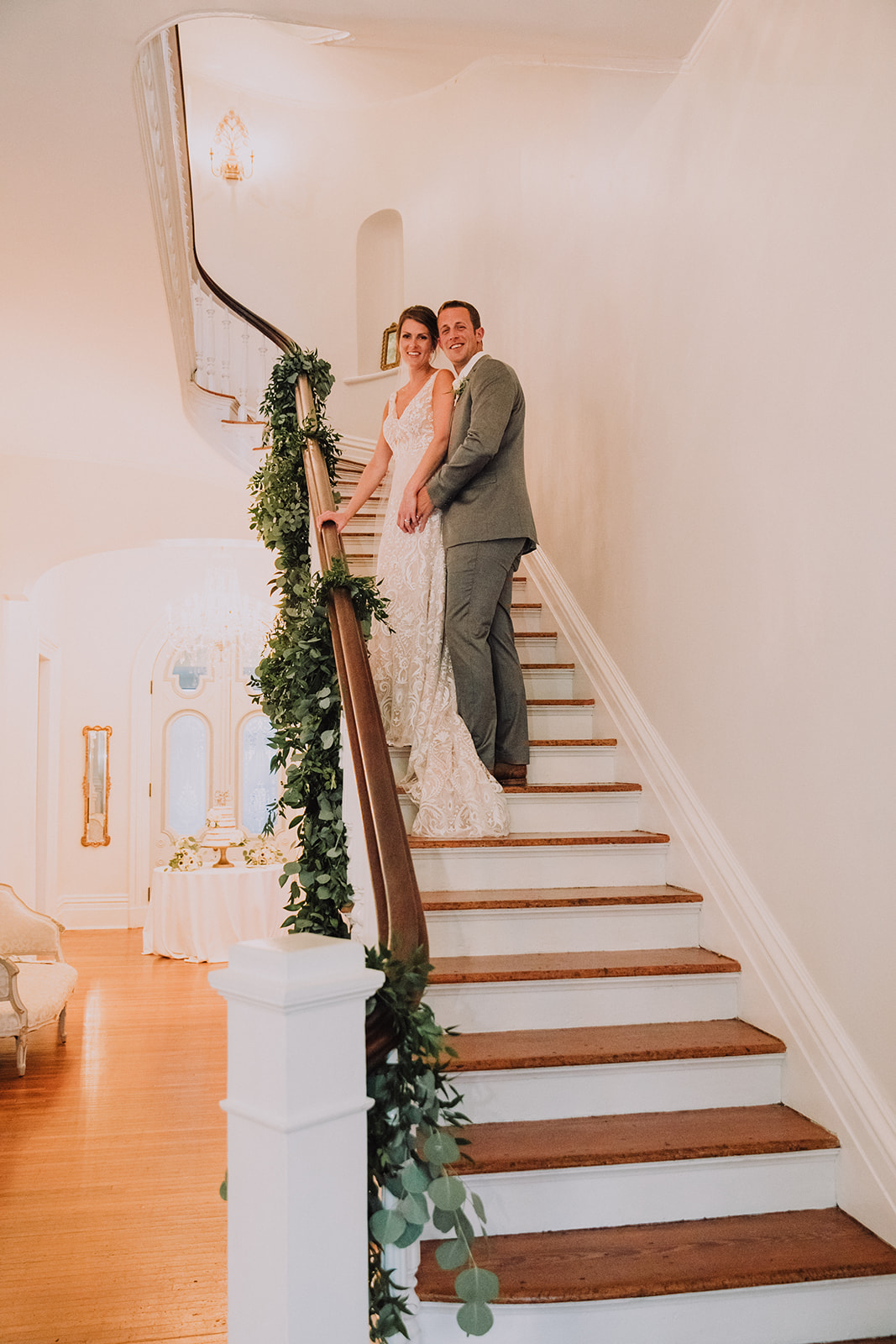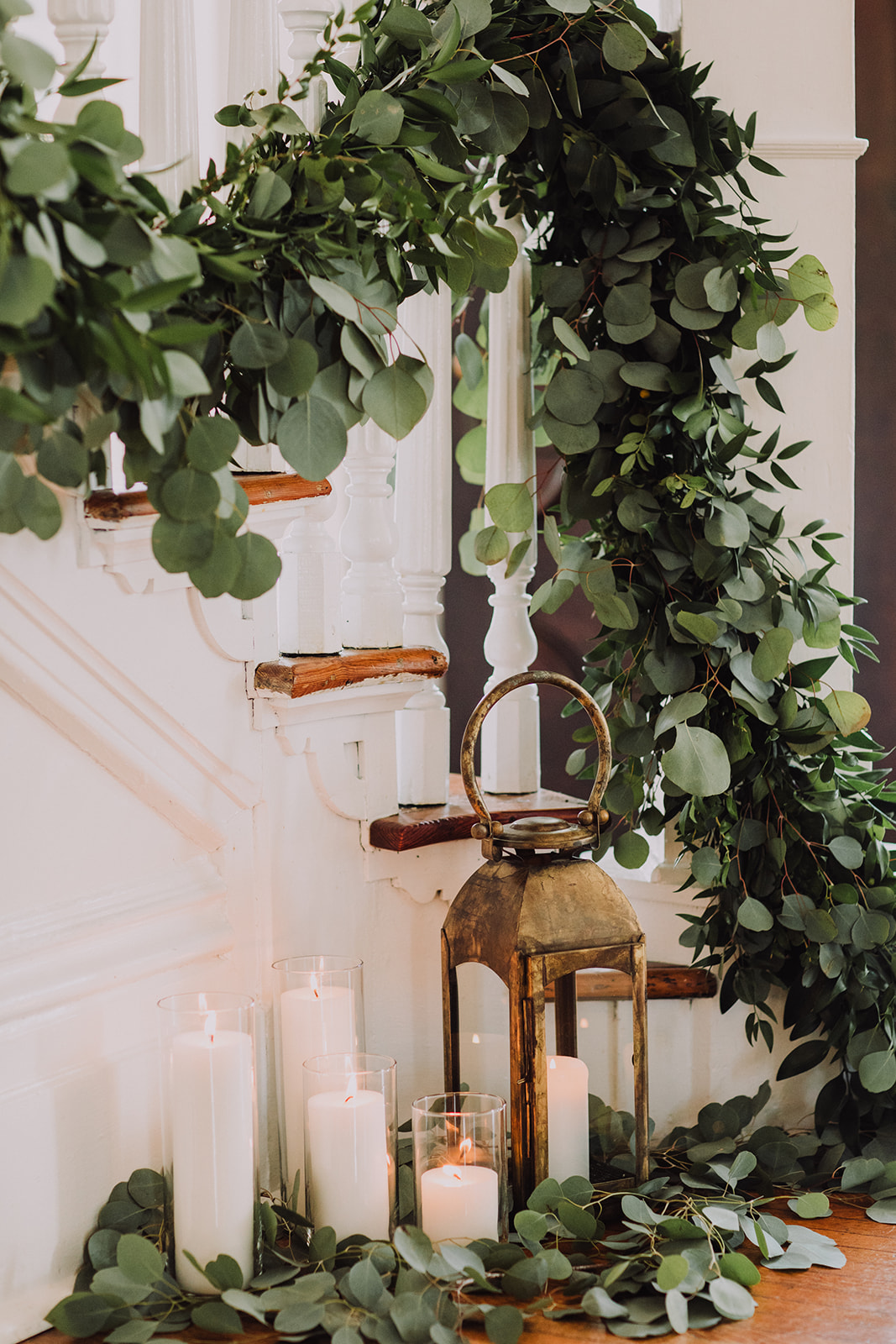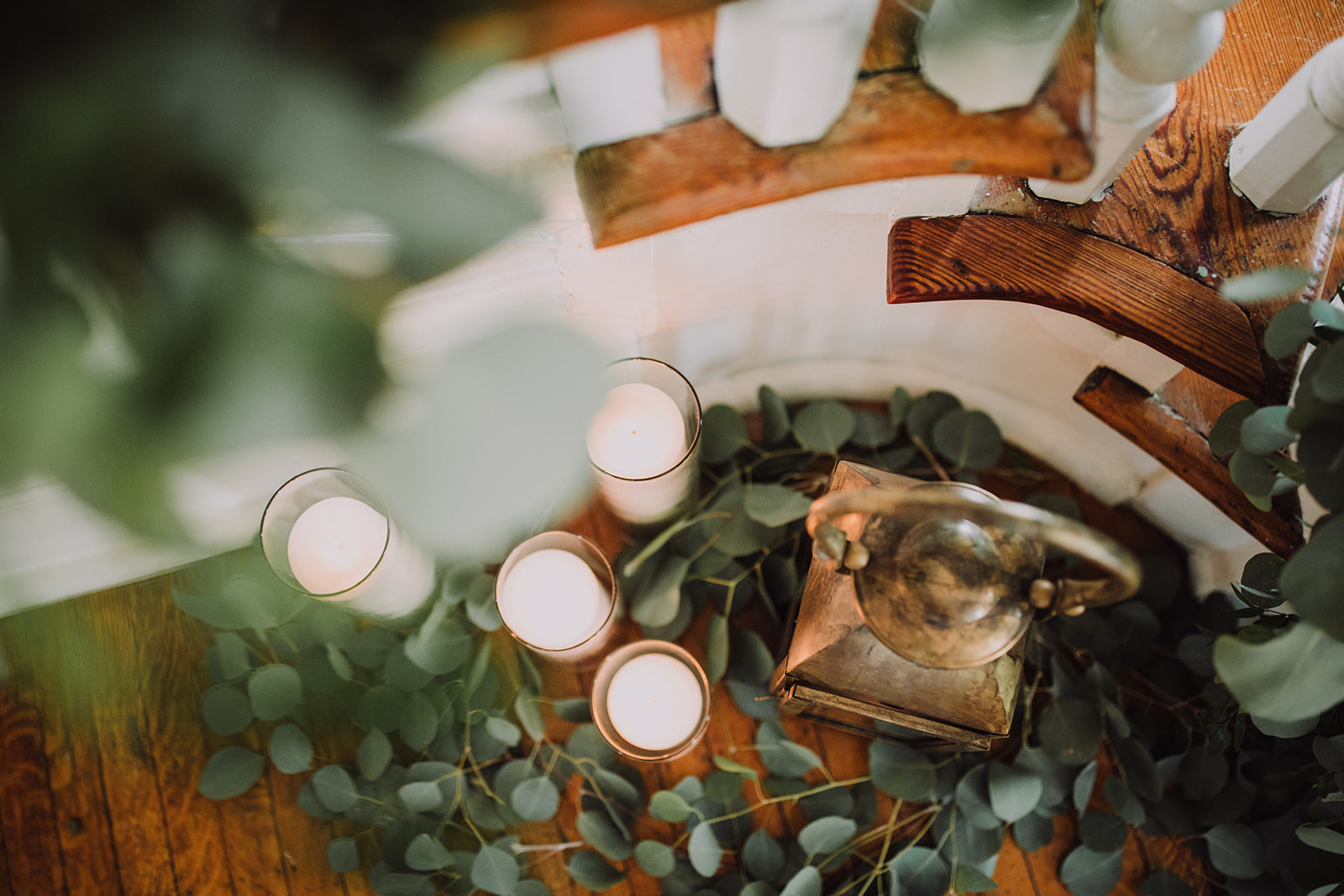 The fireplaces were the perfect place for us to get a little creative. Don't you just love this fun and spunky arrangement?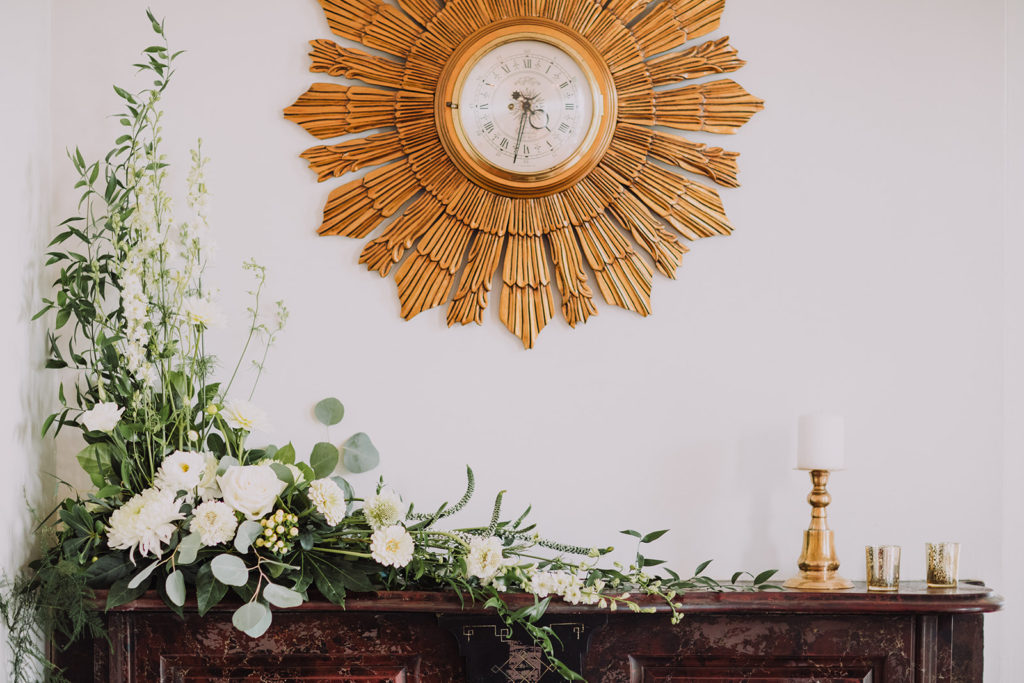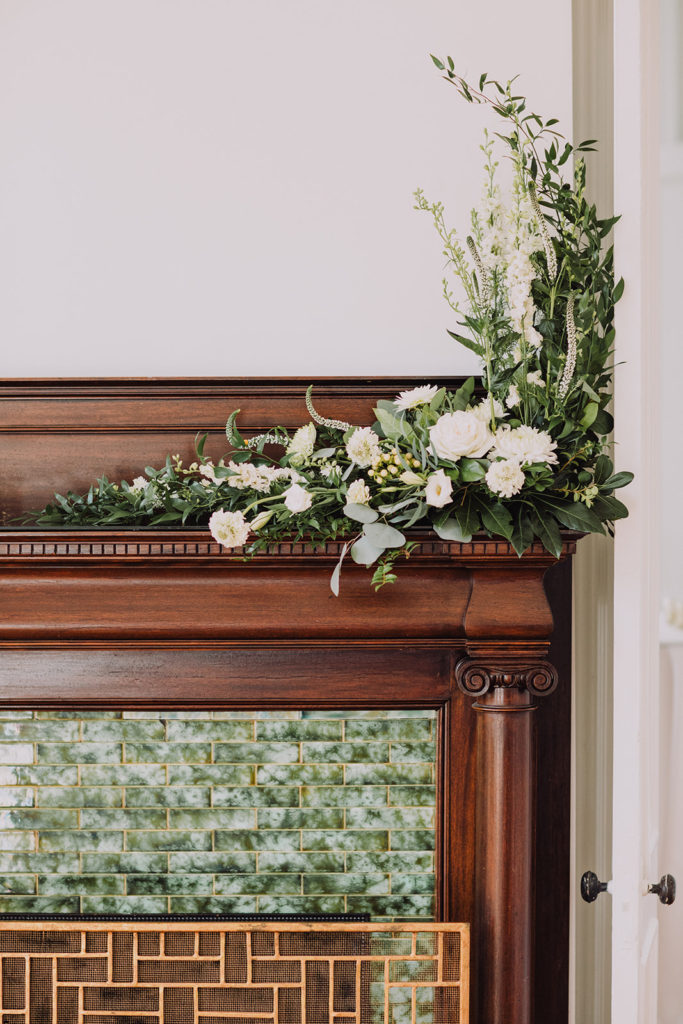 Of course no wedding would be complete without bouquets! Cate and her ladies made us look good.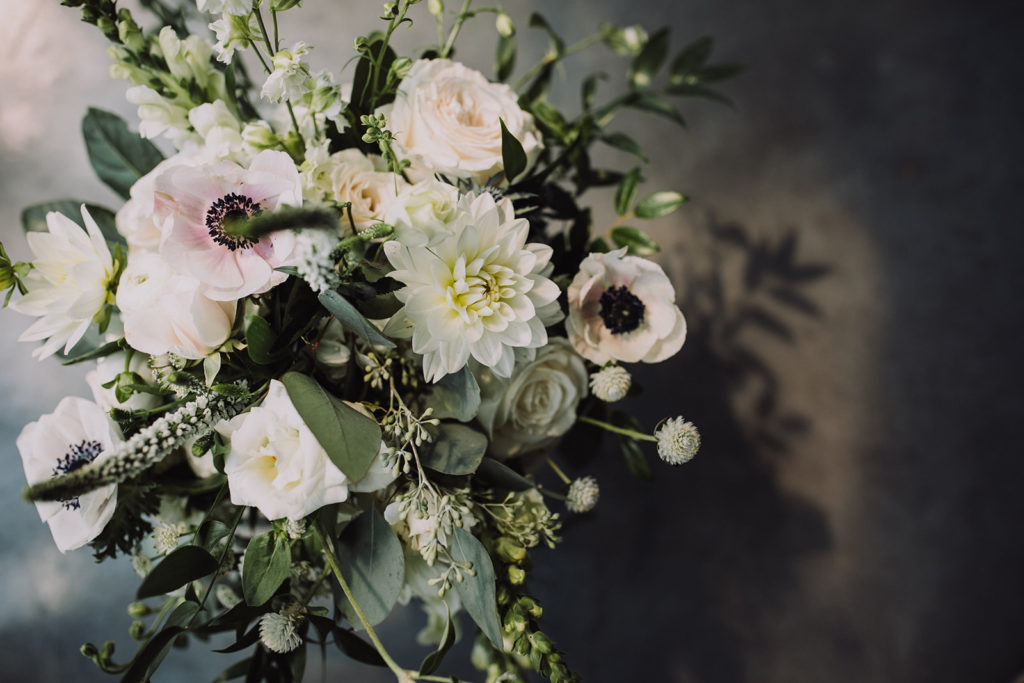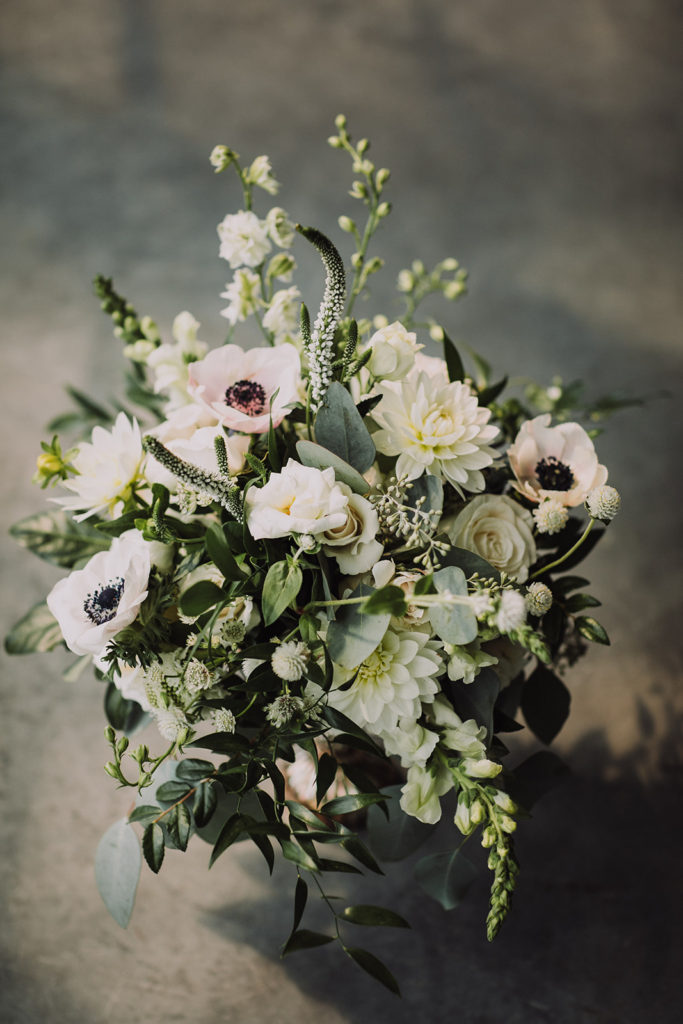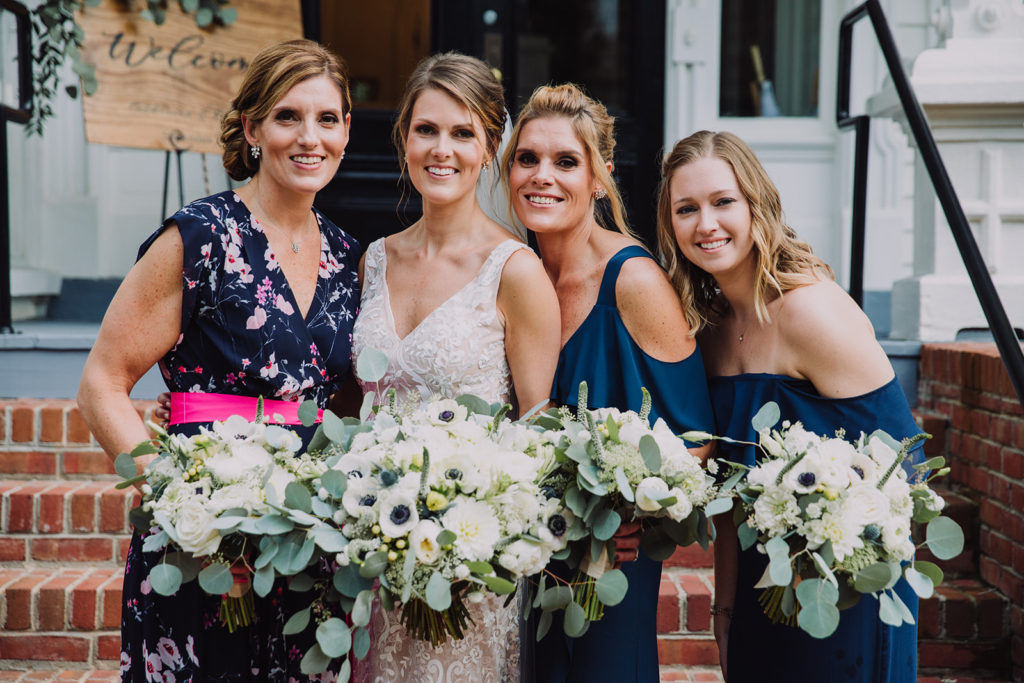 Ceremony
We love a floral arch. Who doesn't? This one was especially fun to design with Cate's vision for a mix of greenery and florals.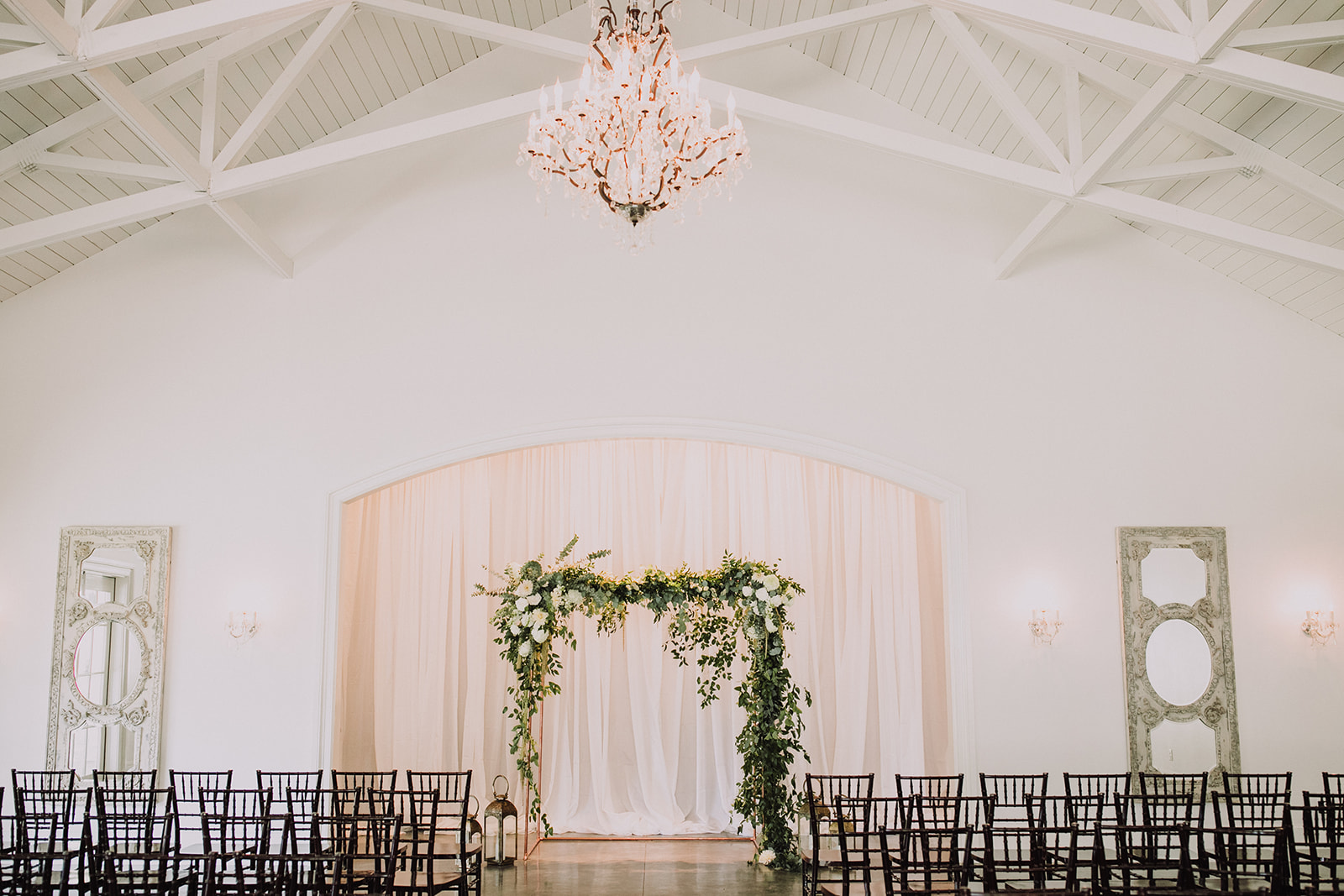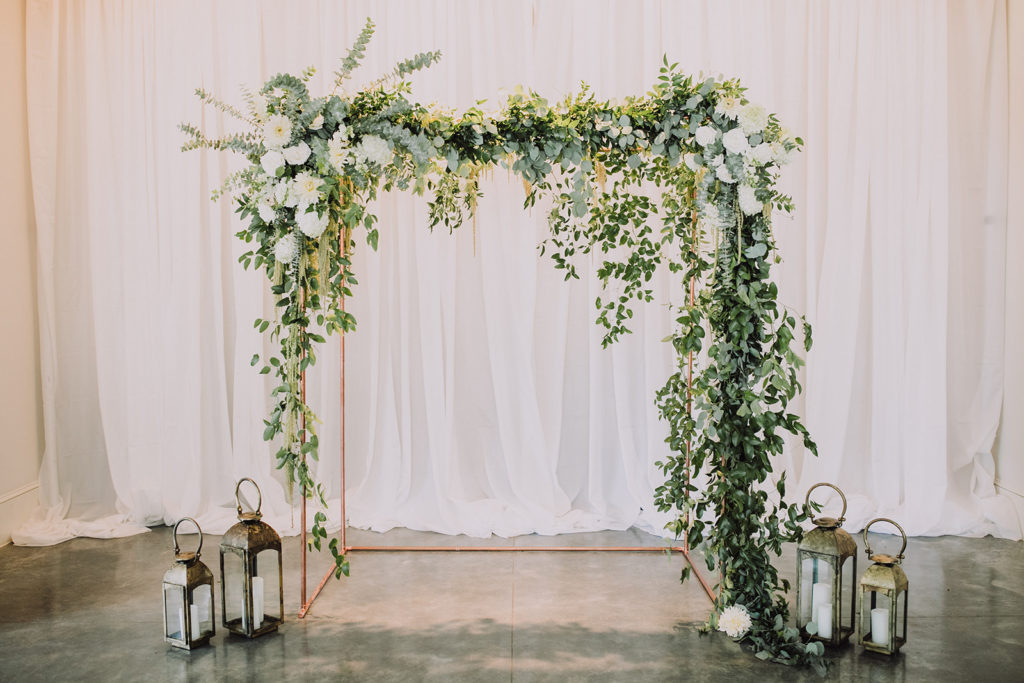 Absolutely stunning, isn't it? We used our copper chuppah as the frame, our Elana gold lanterns to frame the backdrop, and of course lush floral and greenery to fill everything out. Look at these floral details!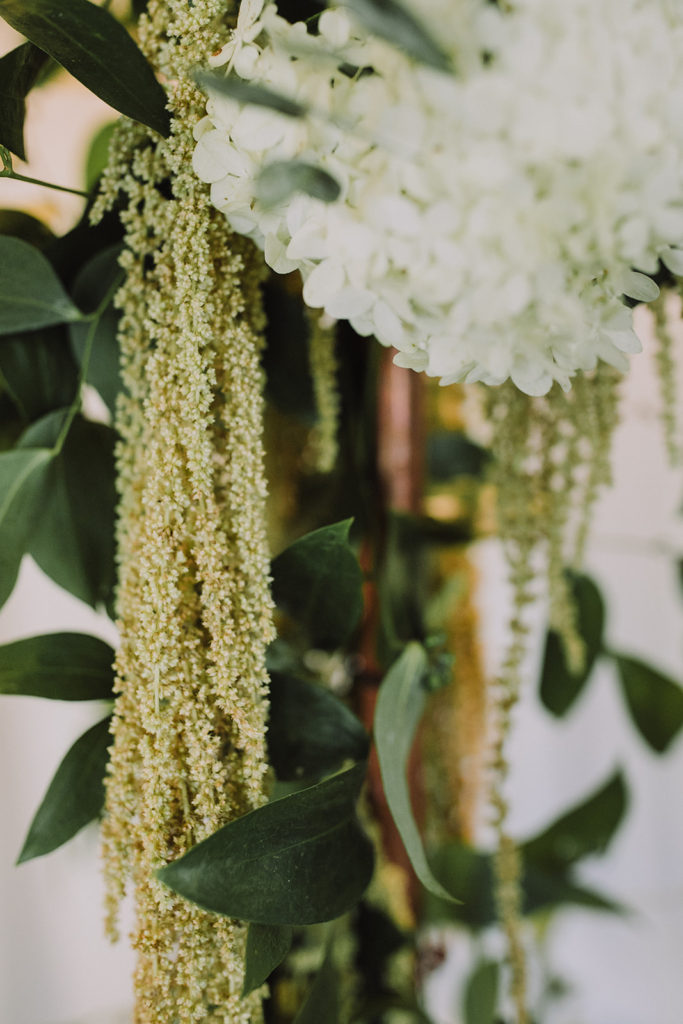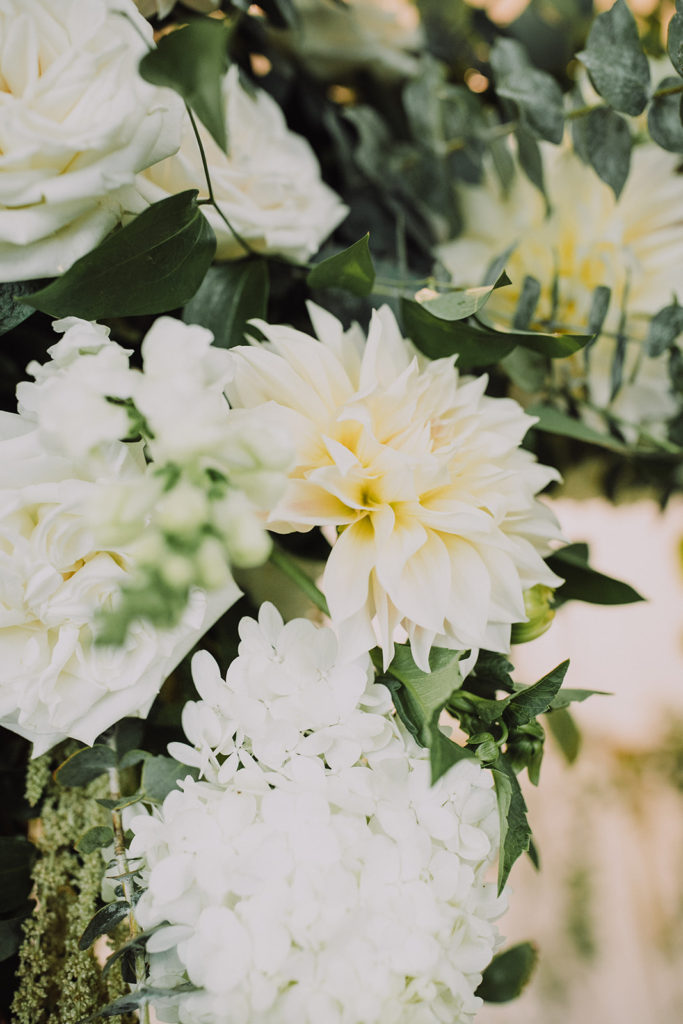 The top of the ceremony aisles were also framed with our Elana lanterns and some arrangements as well.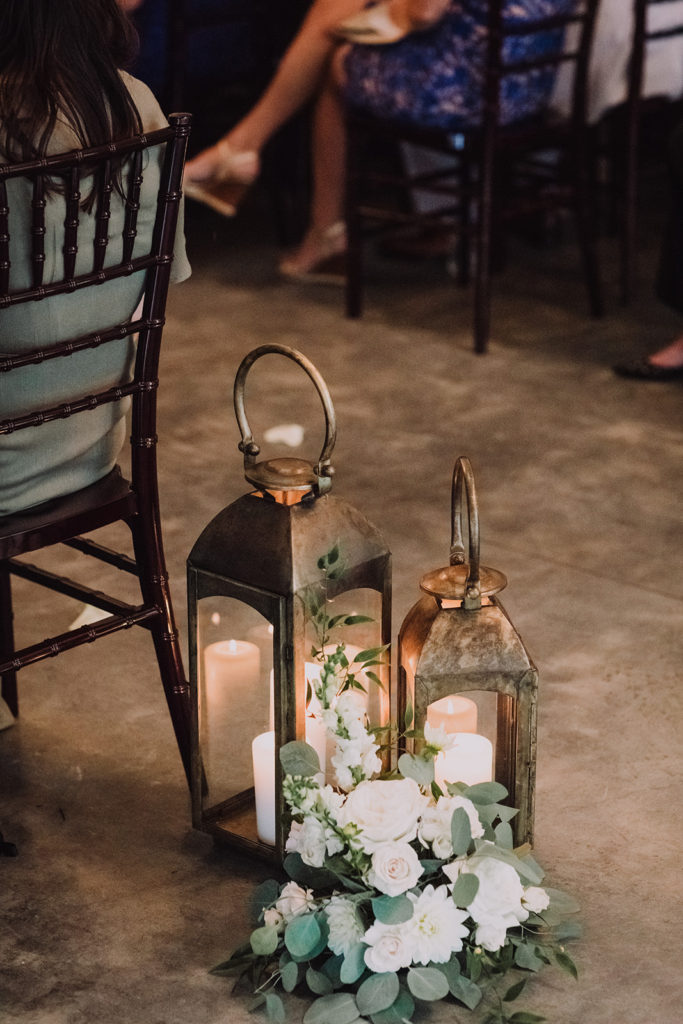 We love, love. Don't you? Especially when it's in front of a gorgeous backdrop!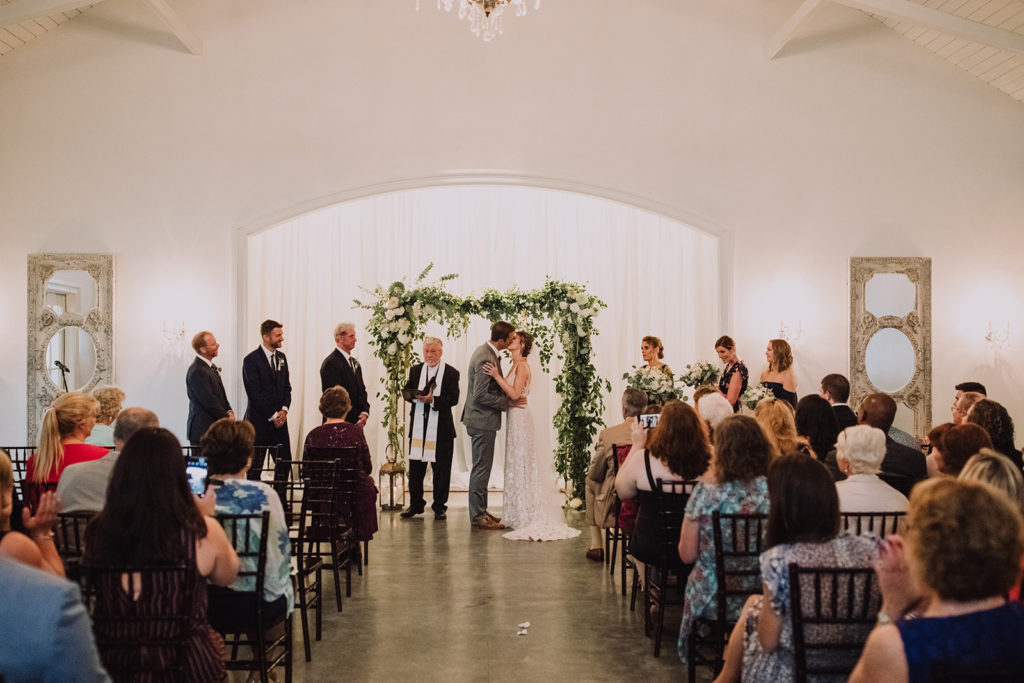 Reception
Of course cocktail hour needs a little bling, so we created smaller arrangements for the bar and cocktail tables.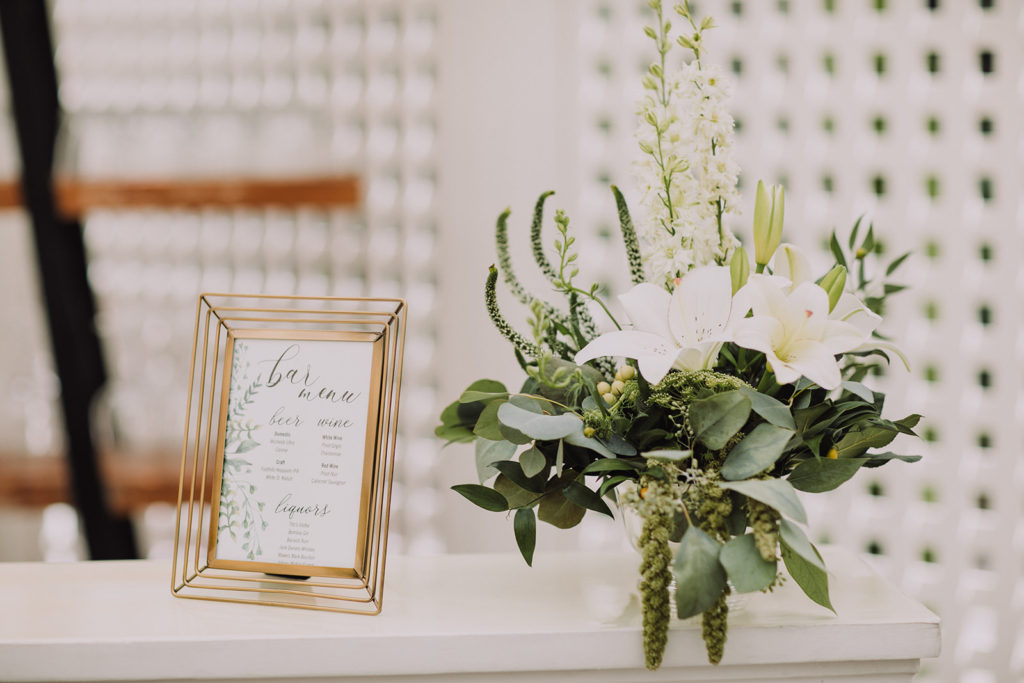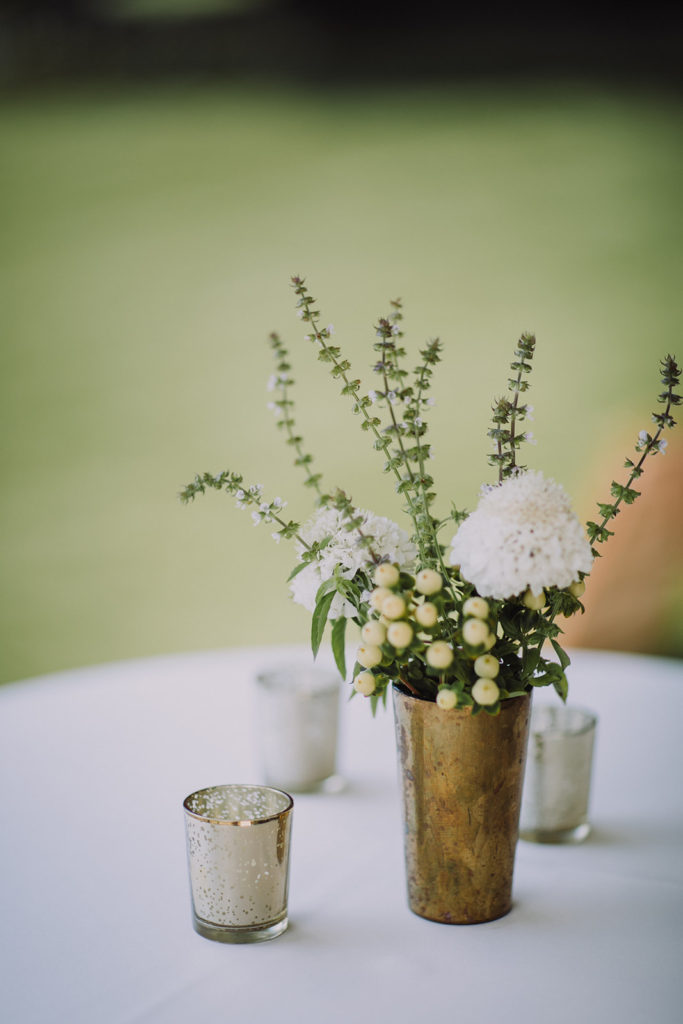 We were able to flip the room and use several arrangements and creations from the ceremony as fun decor elements for the reception! You'll recognize the lanterns and the ceremony arch as two of them at the sweetheart table.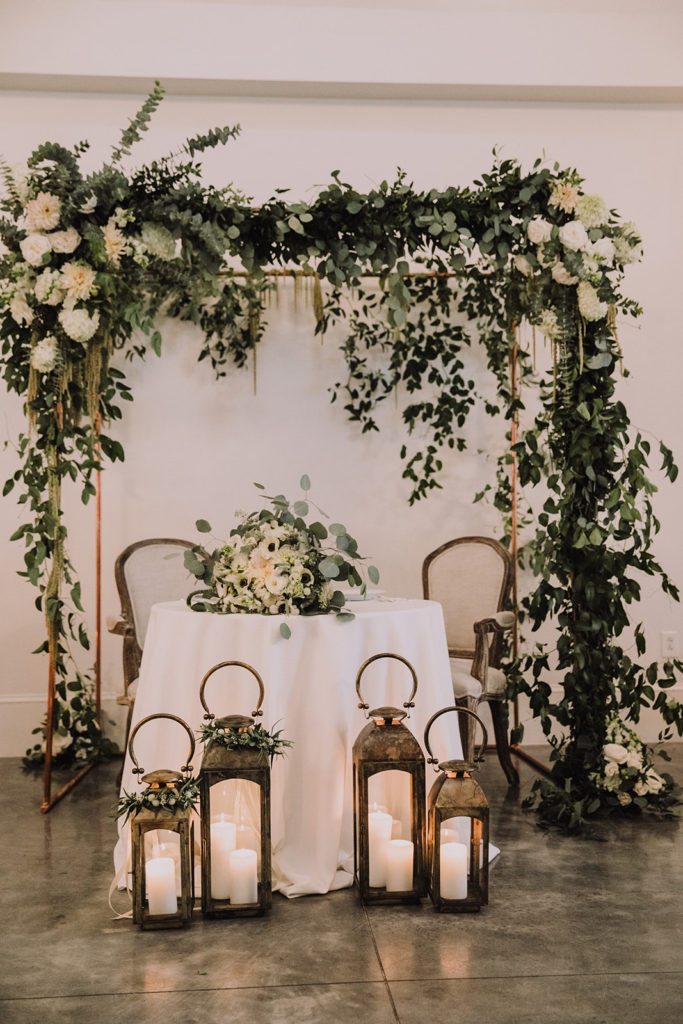 The tables were kept simple and elegant with single candles, greenery and smaller arrangements.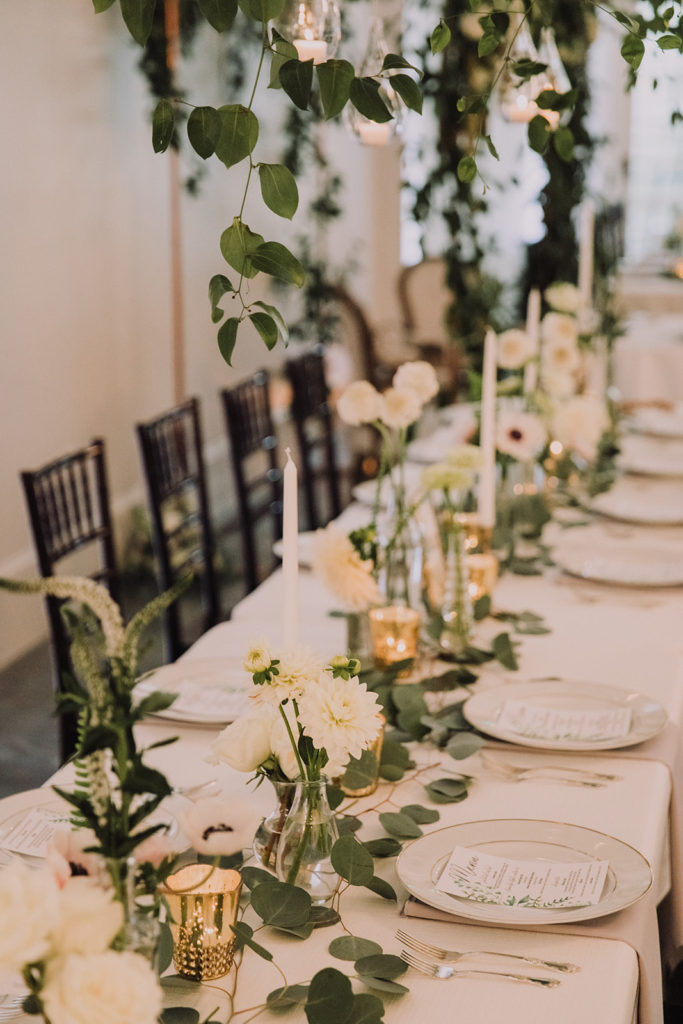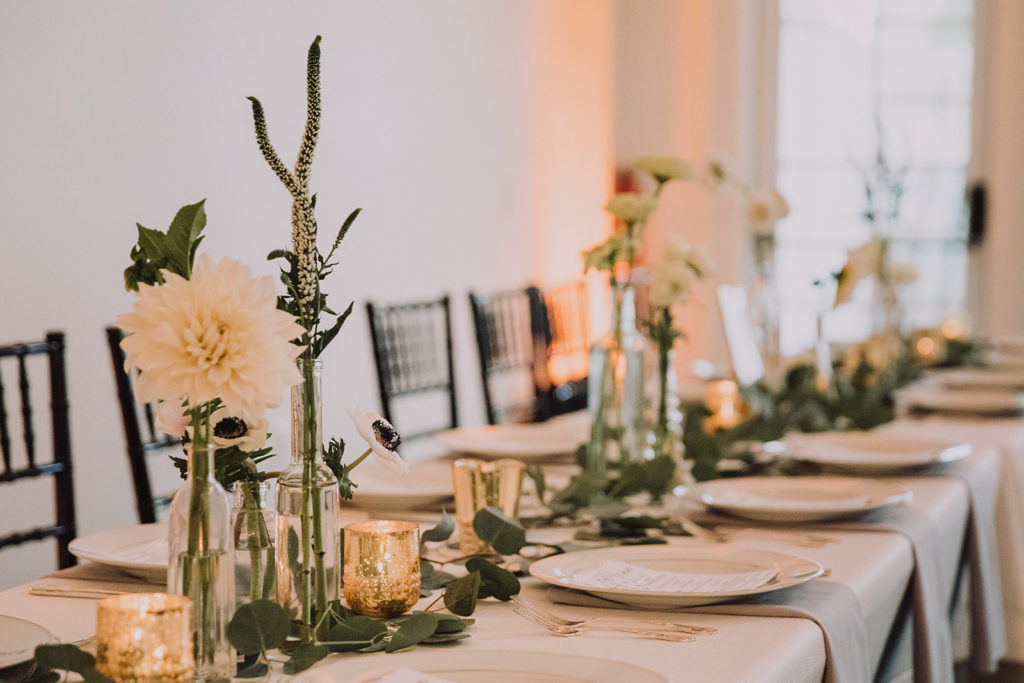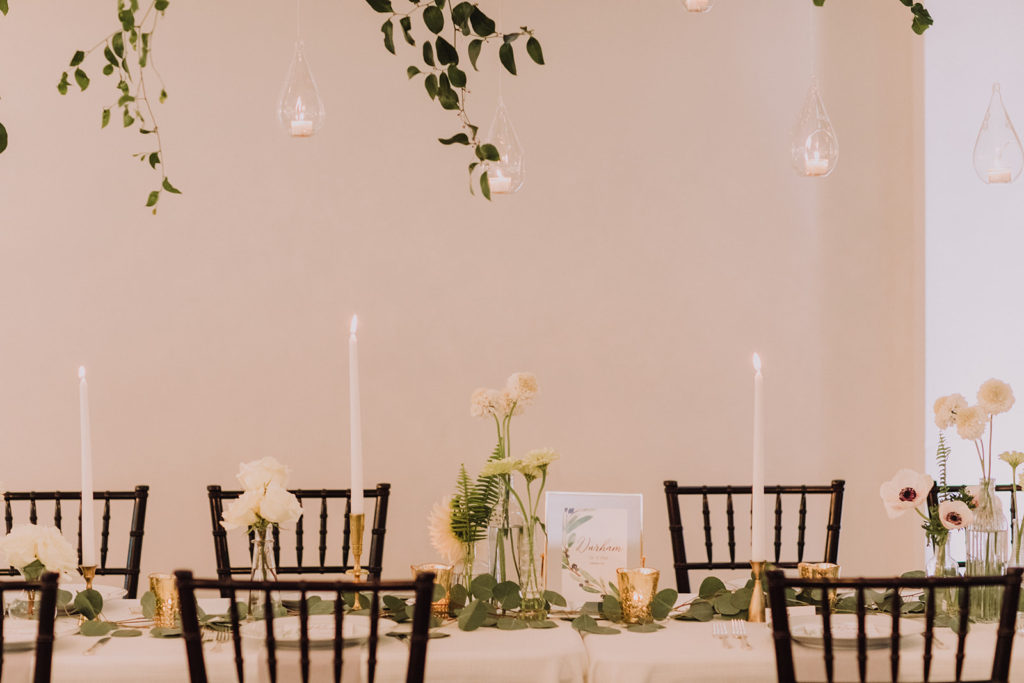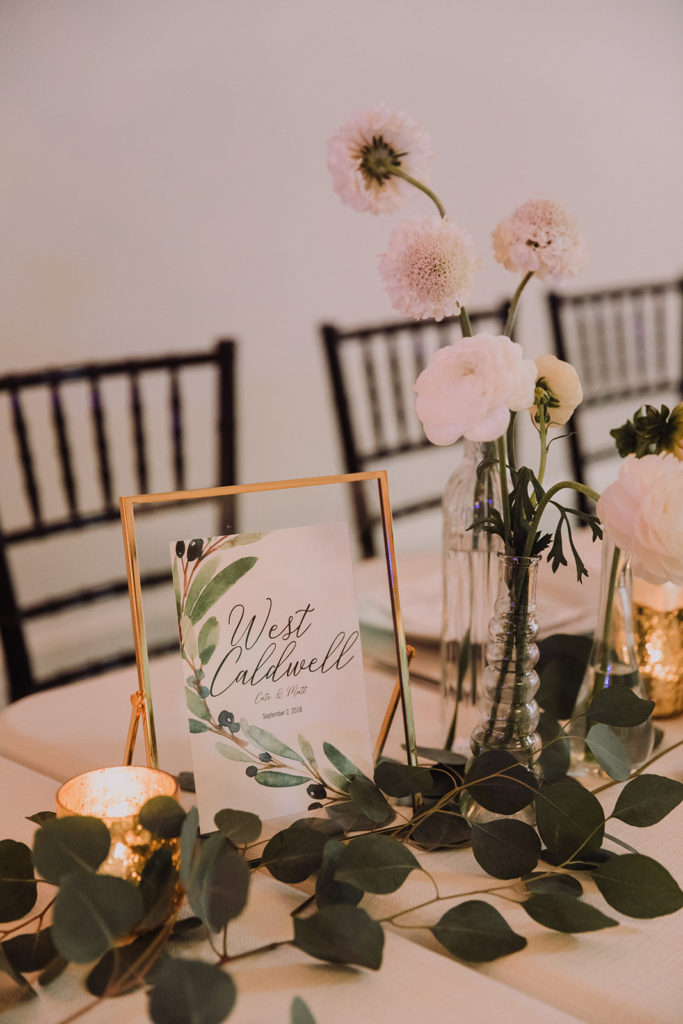 We also used our Kylie cedar hanging boxes and filled them with greenery to top off the entire vision of the event!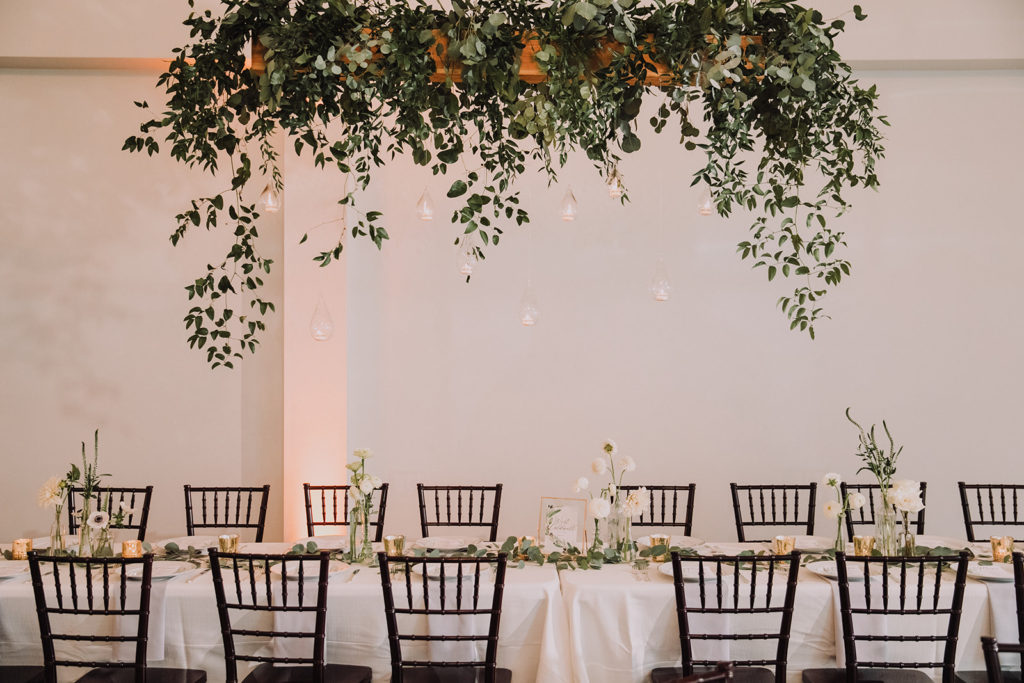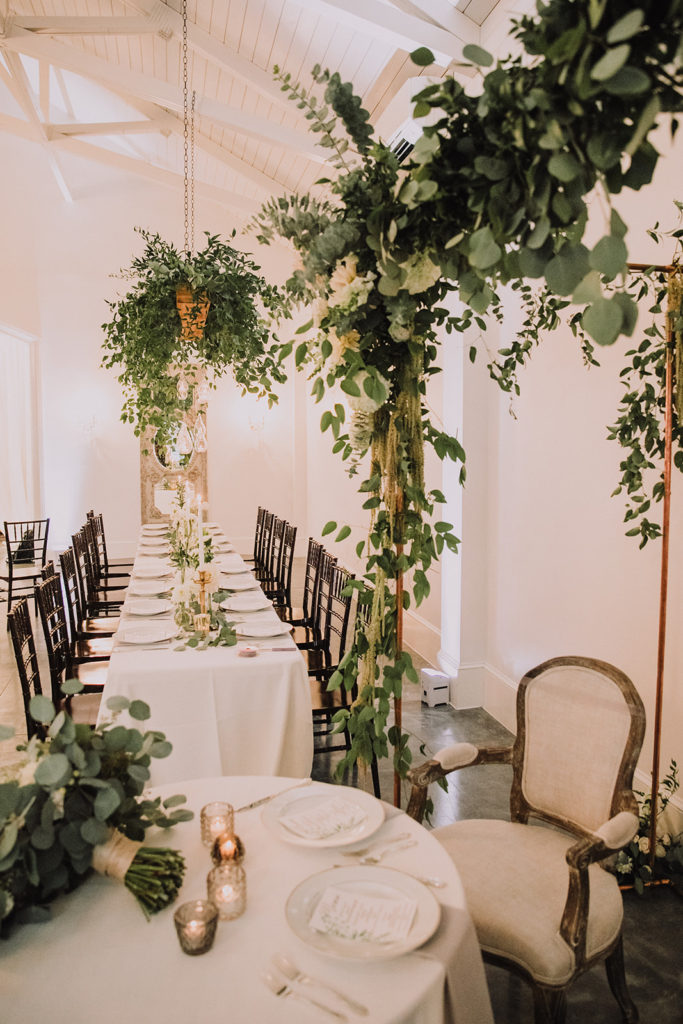 Overall it was the most beautiful wedding. We are thrilled to have been a part of it. Congratulations to Cate & Matt!
Categories: