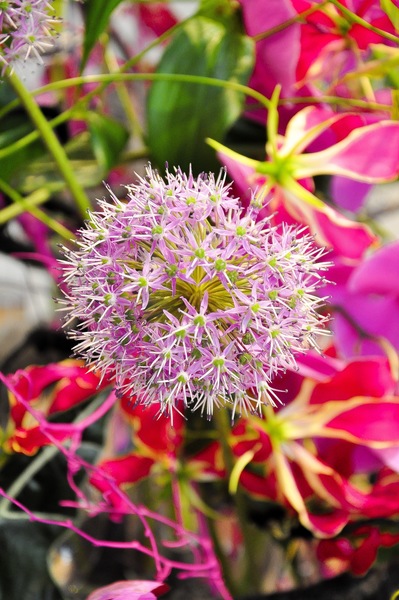 This past March, the North Carolina Museum of Art held its 5th annual Art in Bloom Festival. For those of you that are unaware, Art in Bloom is a fascinating merging of art and floral design.  50 different works of art from the museum's permanent collection are chosen as well as 50 different floral designers from across the state. Each designer is assigned a work of art via lottery and then it is up to them to create a floral interpretation of their lottery chosen art. The festival lasts 4 days and is a beautiful way to see these flower artists use their creative vision to bring artwork to life in a new and inspiring way.
Our phenomenal floral designer, Joseph Barnes was one of the 50 selected florists to participate in this past March's events and to say we are proud is the understatement of the century!
The Assignment
Joseph's selected art piece was created by an artist named Gene Davis entitled 'Oriole' which is pictured here: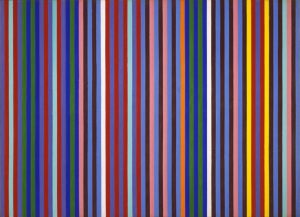 Title: Oriole
Date: 1966
Artist: Gene Davis
Dimensions: 49 x 69 in. (124.5 x 175.3 cm)
Frame: 52 1/2 x 72 1/2 x 2 1/8 in. (133.4 x 184.2 x 5.4 cm)
Medium: Acrylic on canvas
Credit Line: Purchased with funds from the National Endowment for the Arts and the North Carolina State Art Society (Robert F. Phifer Bequest)
Object Number: G.75.11.5
Culture: American
Classification: Paintings
Department: Modern
In addition to these 50 interpretation pieces, throughout the museum were five platform designs in which the designers were given the opportunity to create a floral statement piece of their own design.  Joseph was also selected to create one of these large scale designs.
Load In Day
You simply cannot believe what it's like to watch florists work in this medium… incredibly inspiring to say the least!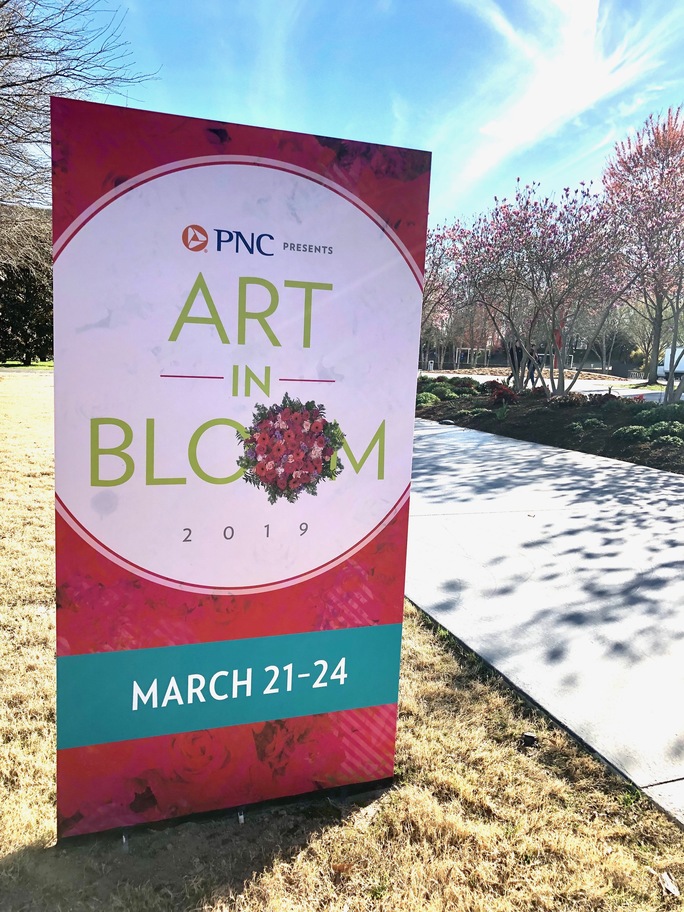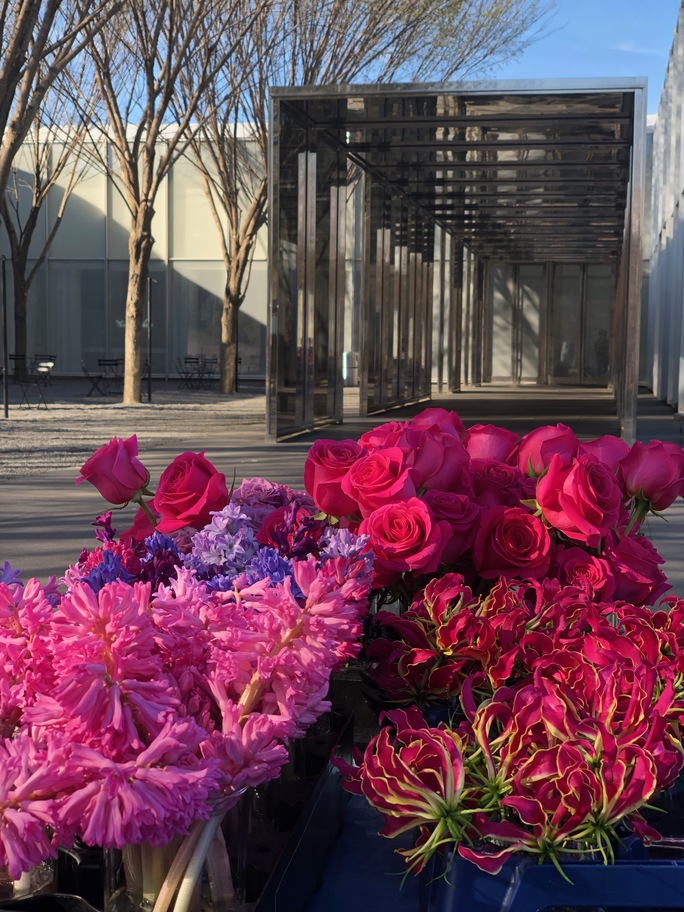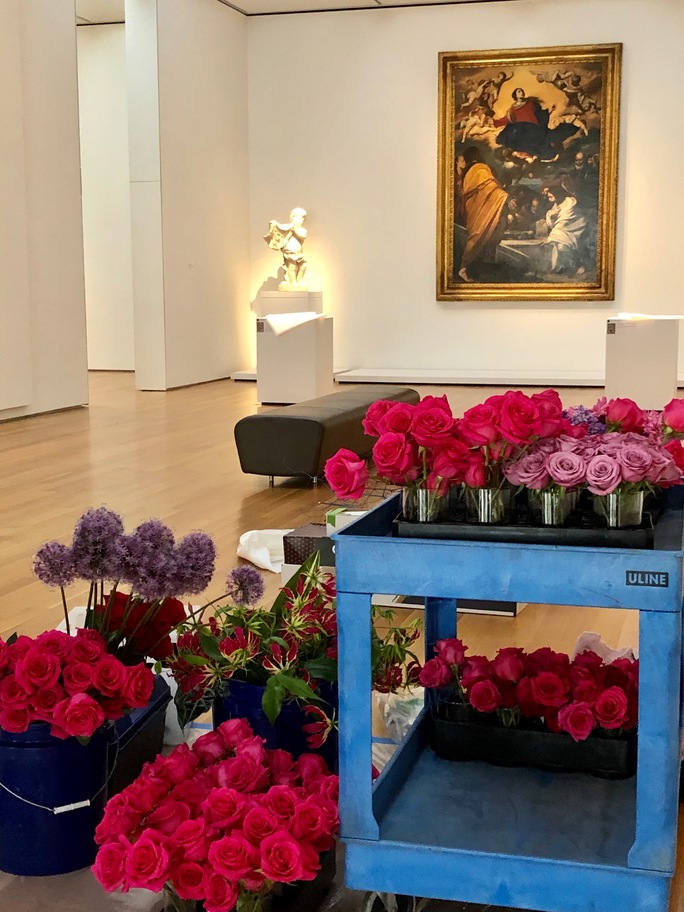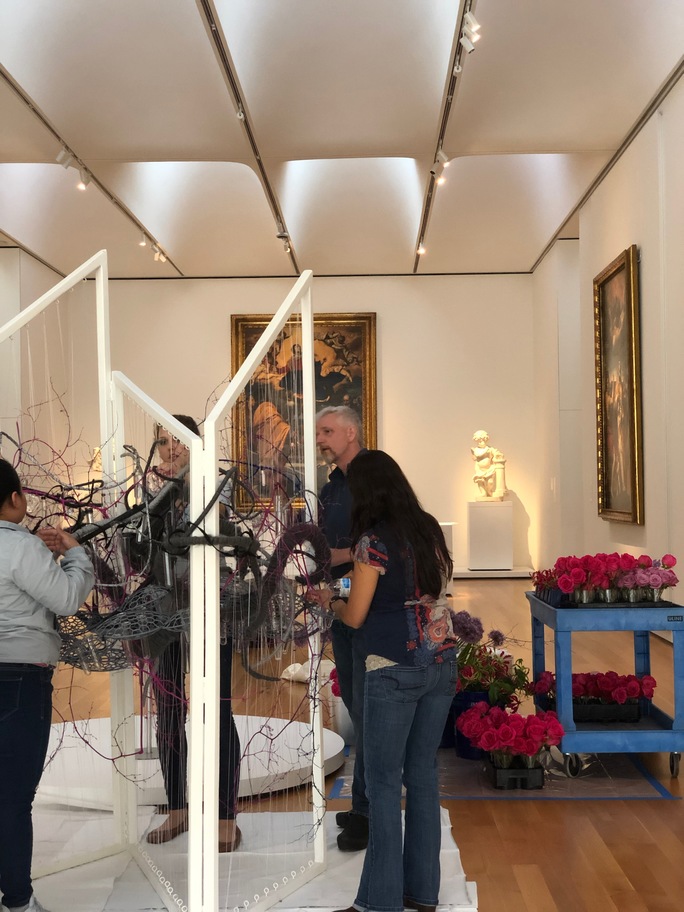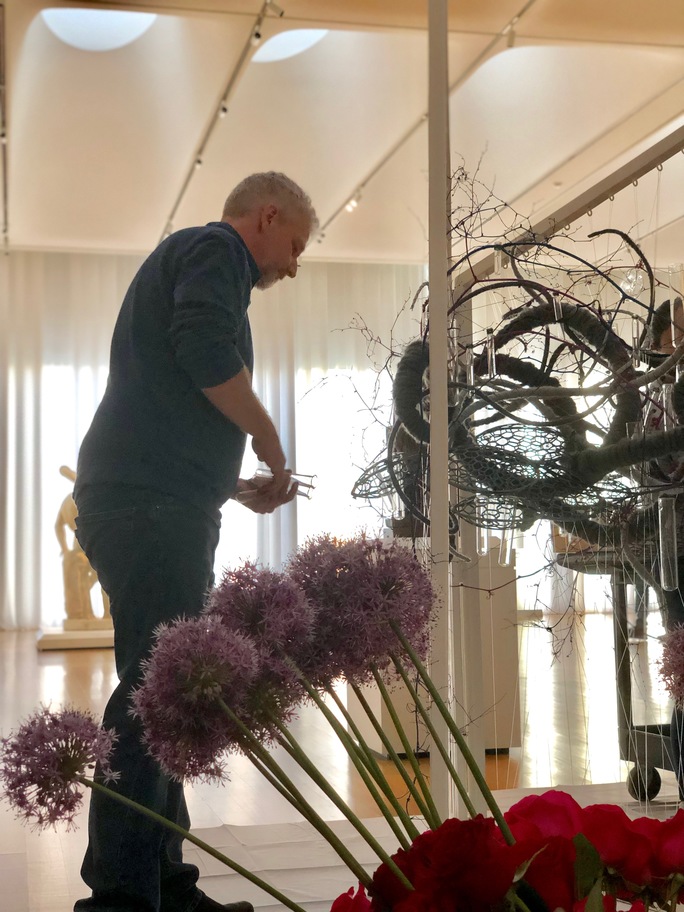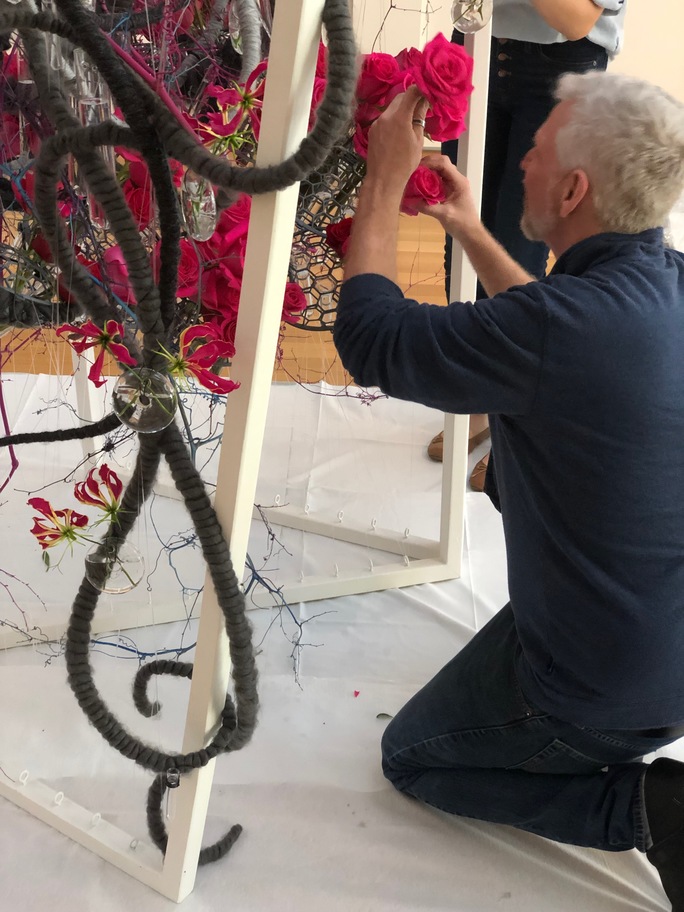 The Finished Products
Isn't she beautiful?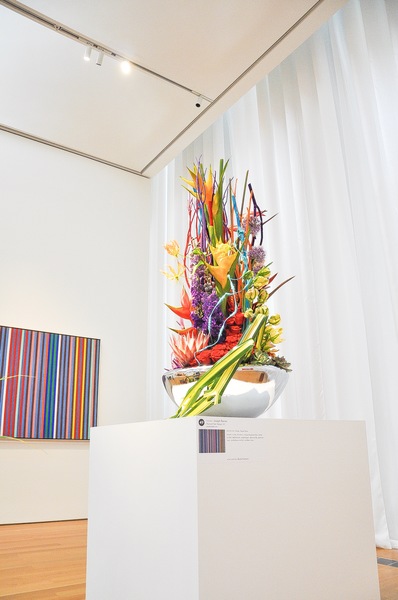 The proud designer!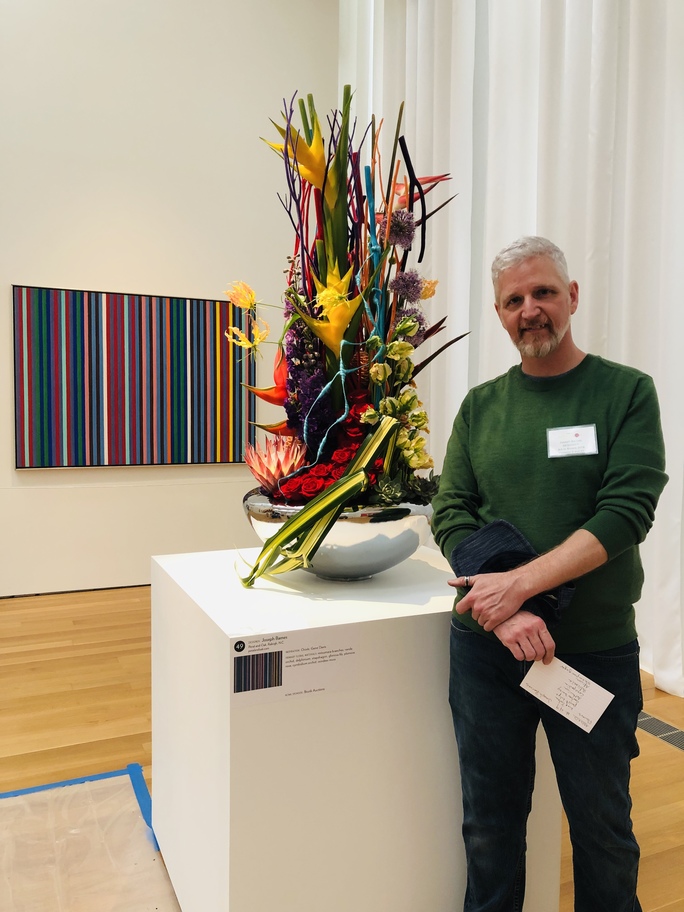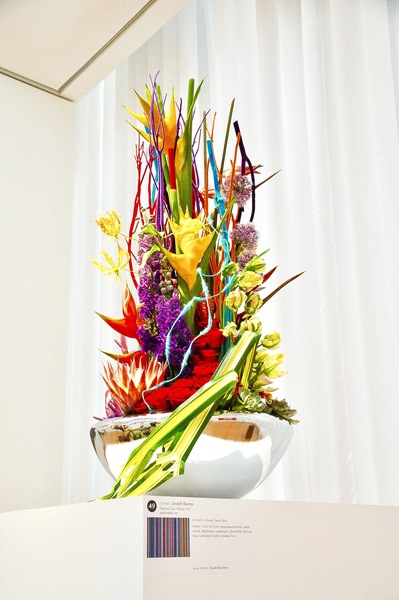 And the second piece: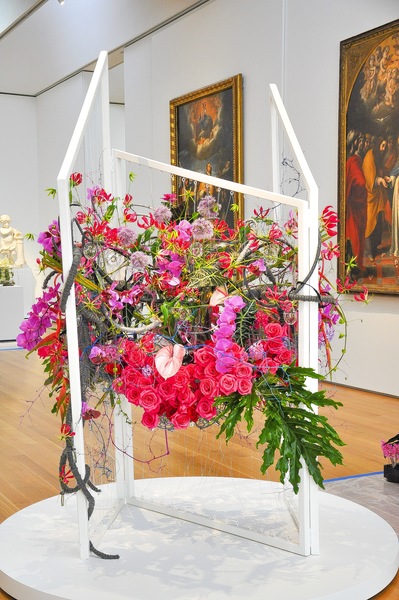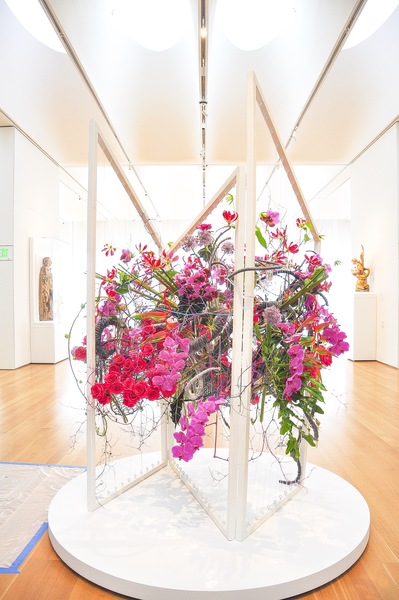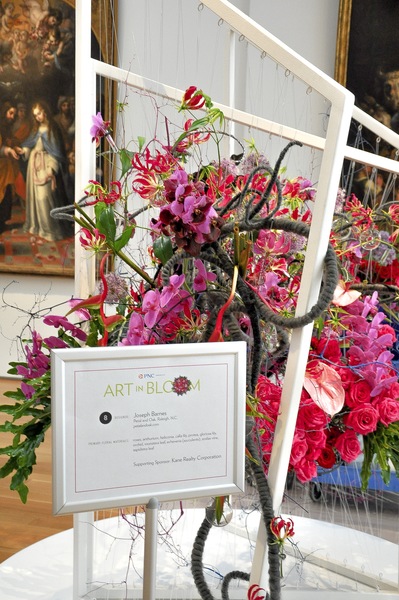 STUNNING.
The Details
We'd be utterly remiss not to show you some of the details on these pieces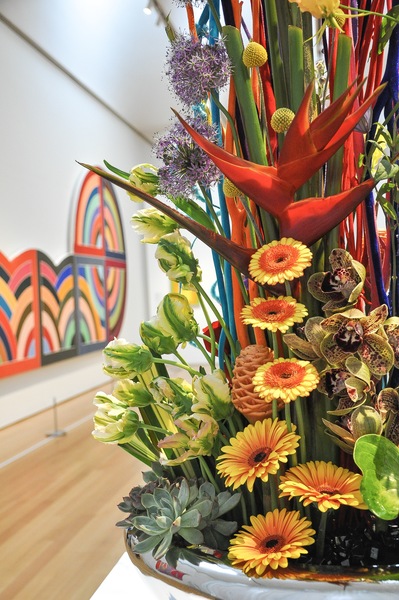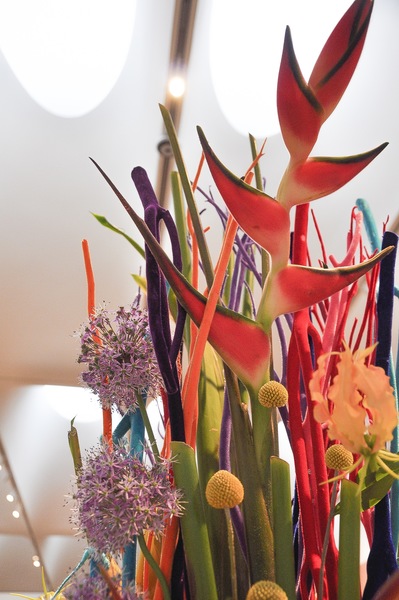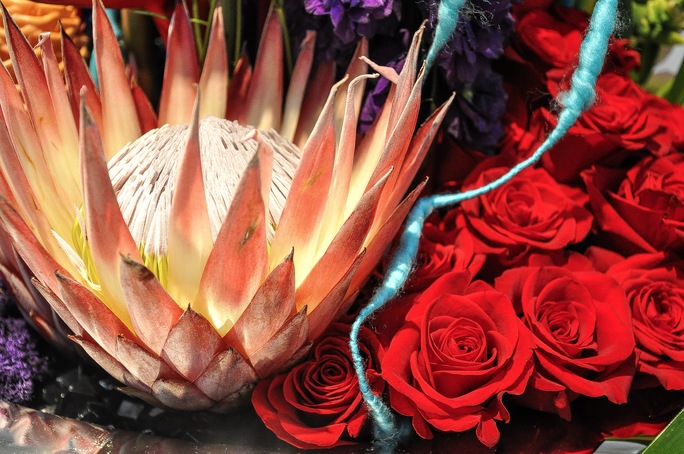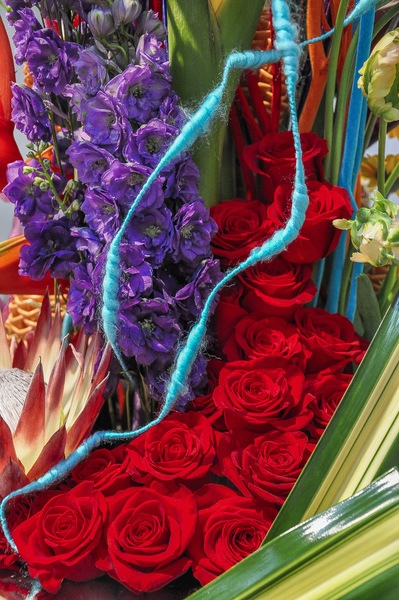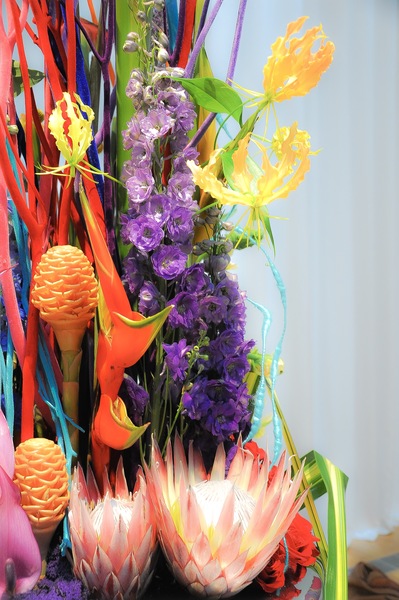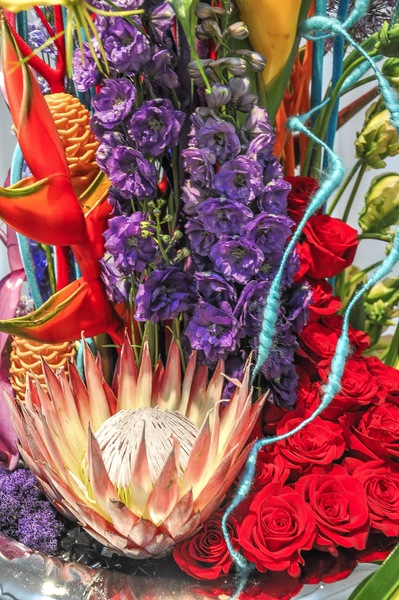 The second piece: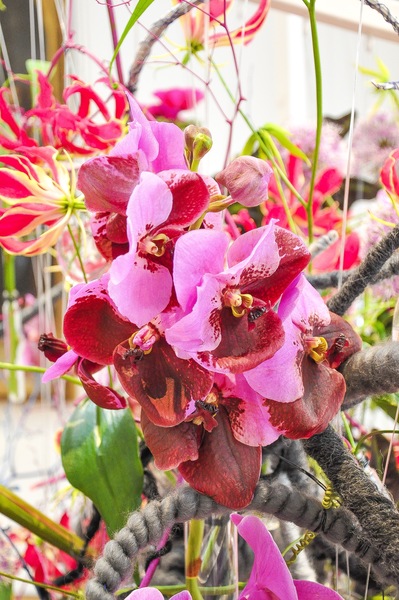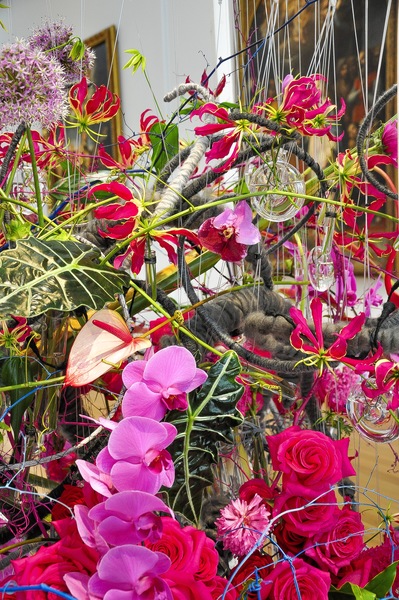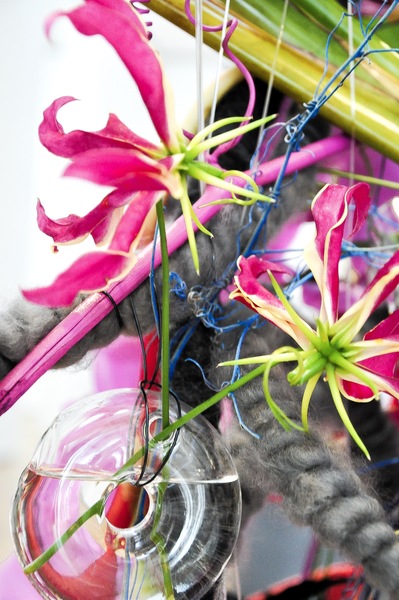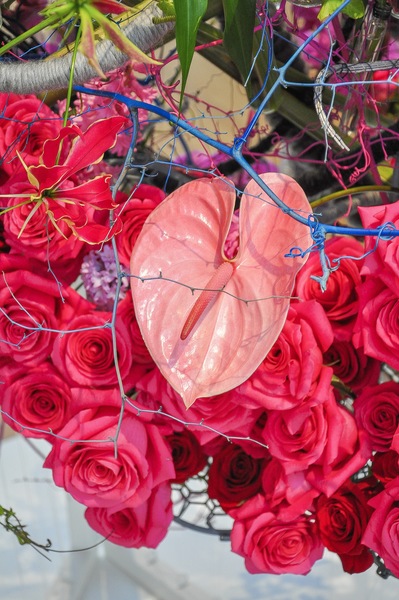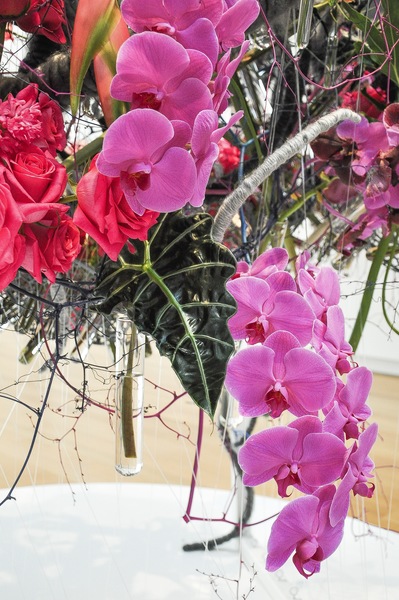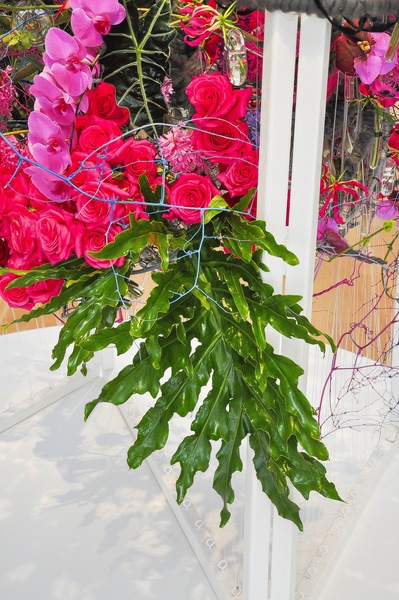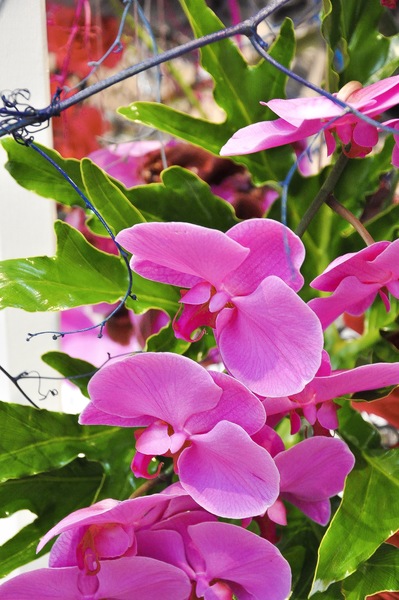 Highlights
There are two absolute highlights that stick our from this wonderful weekend. The first, Joseph won an award! He was given a ribbon for 'Designers Choice' for his first piece based off of Gene Davis, 'Oriole'. We are beyond proud of him.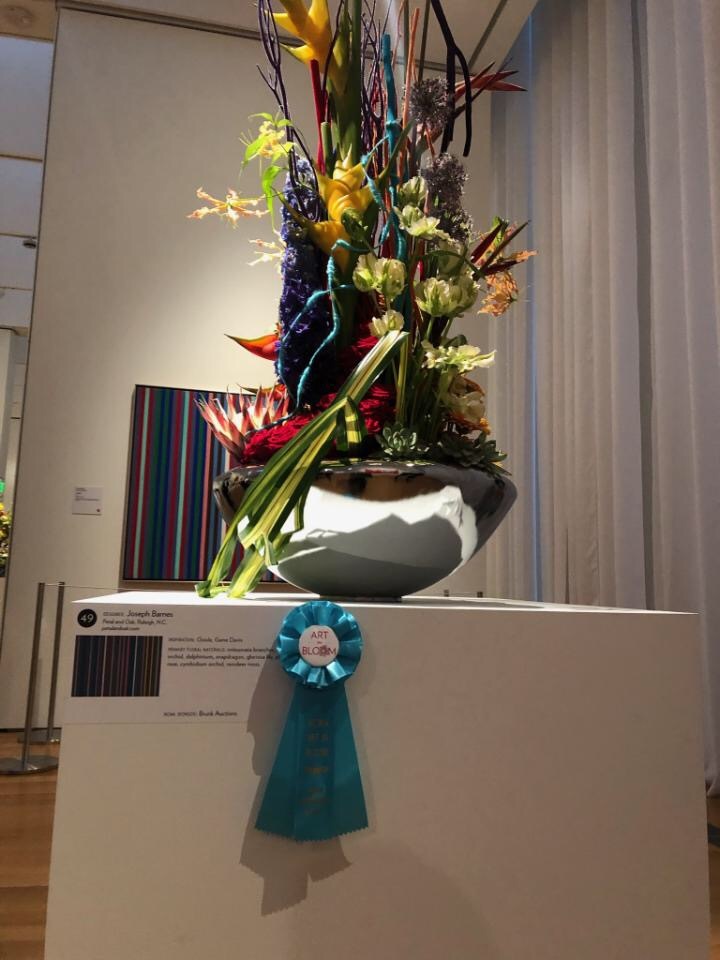 Secondly, anyone who knows someone in the floral industry will automatically know who Holly Chapple is. Holly is the owner and floral innovator of Chapple Designs and the creator of the Holly Chapple / Syndicate Sales pillows and eggs -A design tool that allows florists to create the on trend beautiful, wild and unstructured bouquets and arrangements. Joseph had the opportunity to speak with her and share his platform design with Holly! He was even able to show her the way he incorporated her "pillows" into his wild and whimsical design structure. Beyond exciting!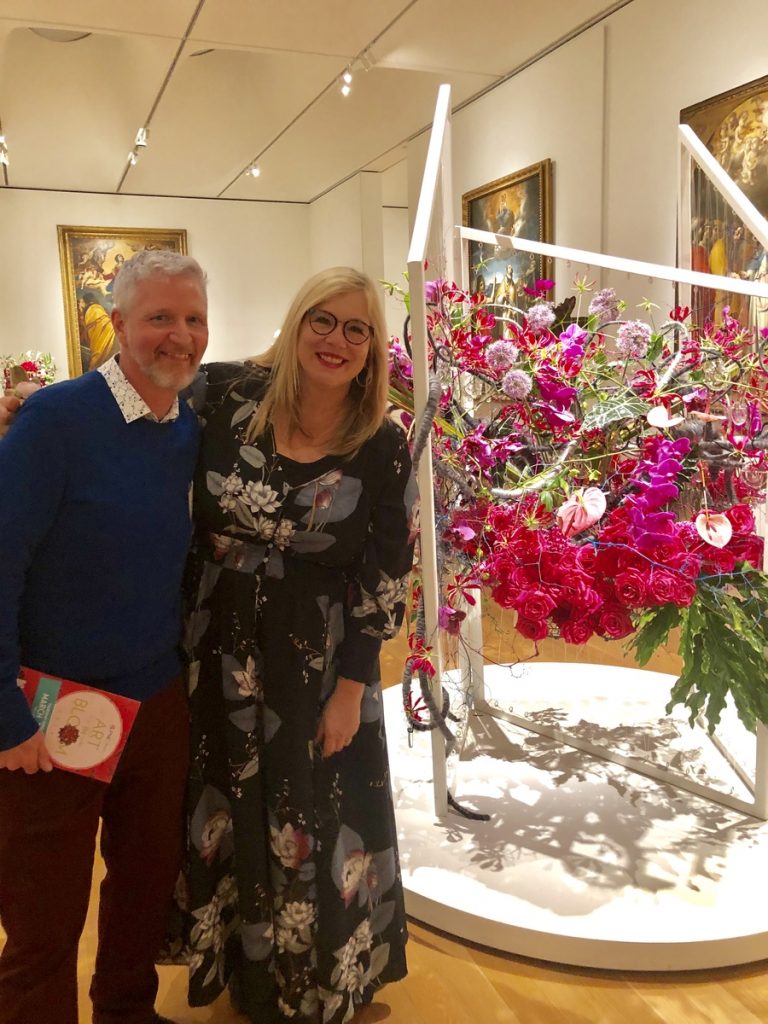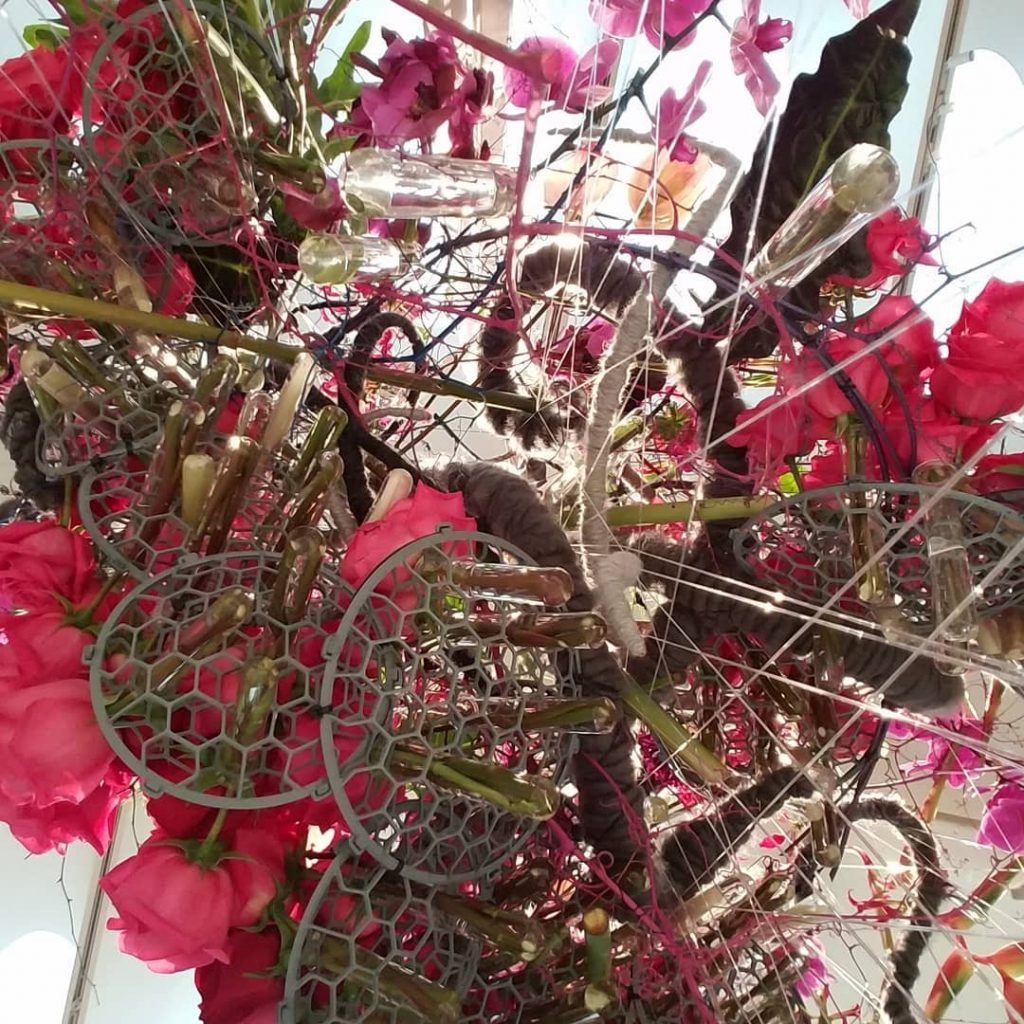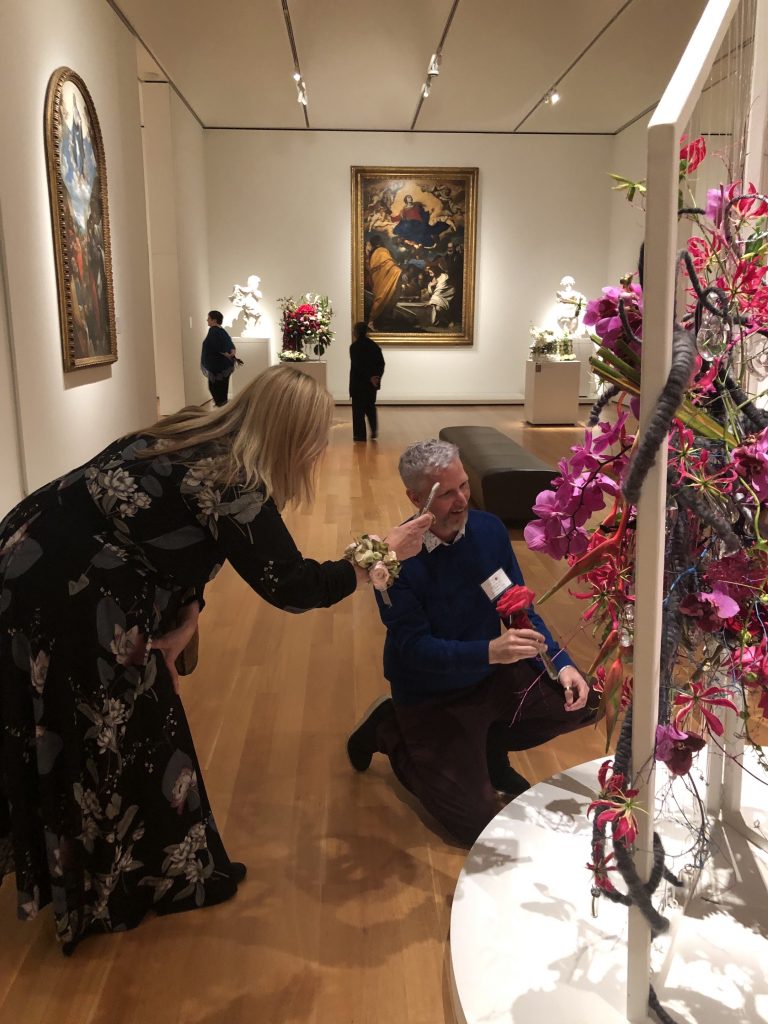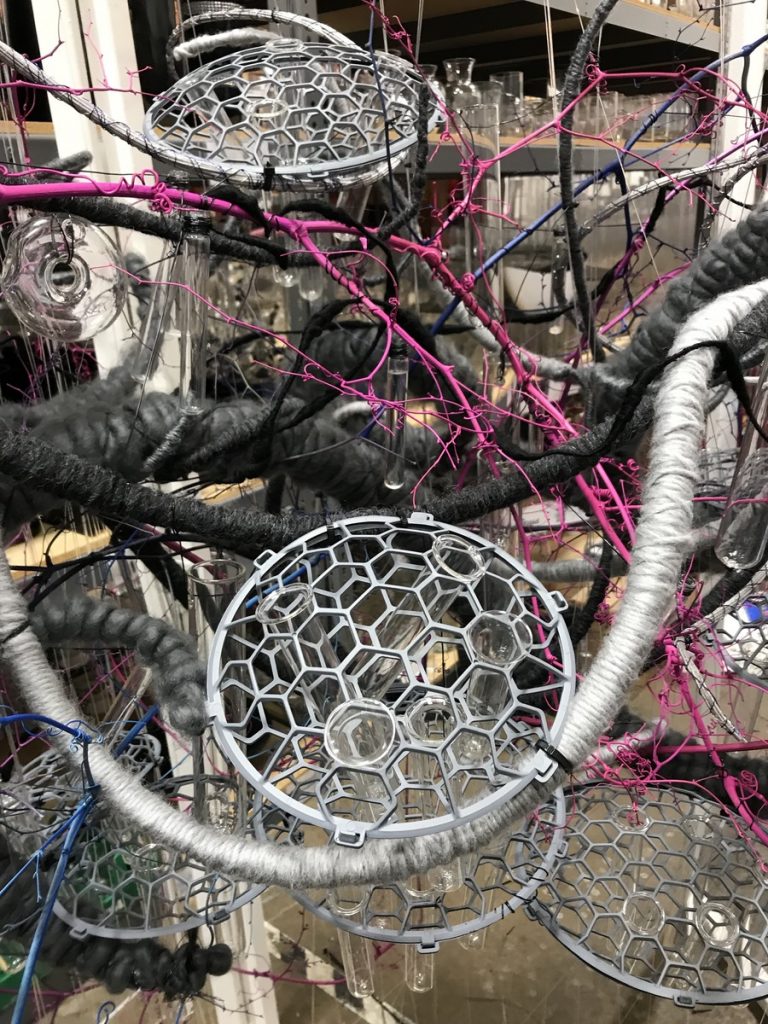 Overall it was an incredible experience to watch our Joseph flex his creative muscles. We are so happy to have him as a part of our team!
Categories: