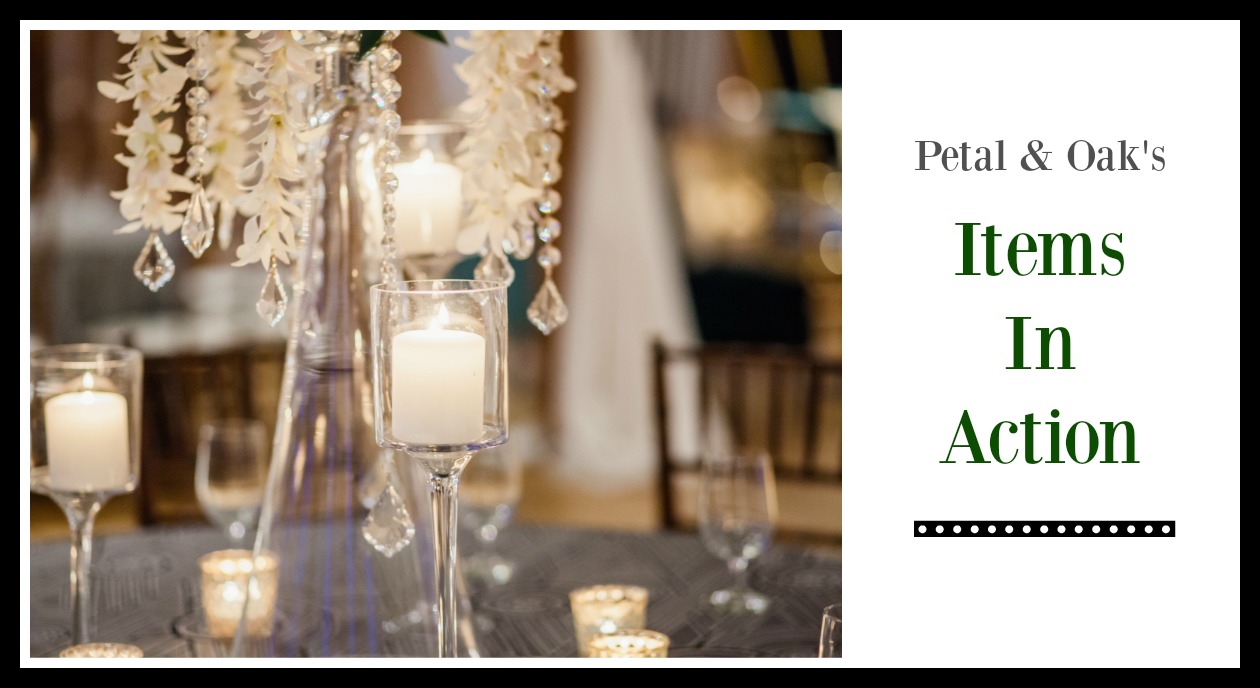 Namrata and Rajiv approached us about providing decor for their 10 Year Anniversary Great Gatsby themed party which was to be held at The Cotton Room in early February of last year. We were excited to help them achieve their ultimate vision of a 'Great Gatsby' themed party, a theme we had always wanted to design but not yet had the chance to do so.
All pictures seen below were taken and edited by the amazing
Amber of Images by Amber Robinson
FURNITURE
The Cotton Room provides tables, chairs and linens for their clients, as well as a handful of couches and sofas, so it was up to us to provide any additional accent furniture that complimented our theme. We stuck with bold jewel toned furniture with gold accents like our Courtney couch, Irma chair as well as our marble bistro style Gianna table.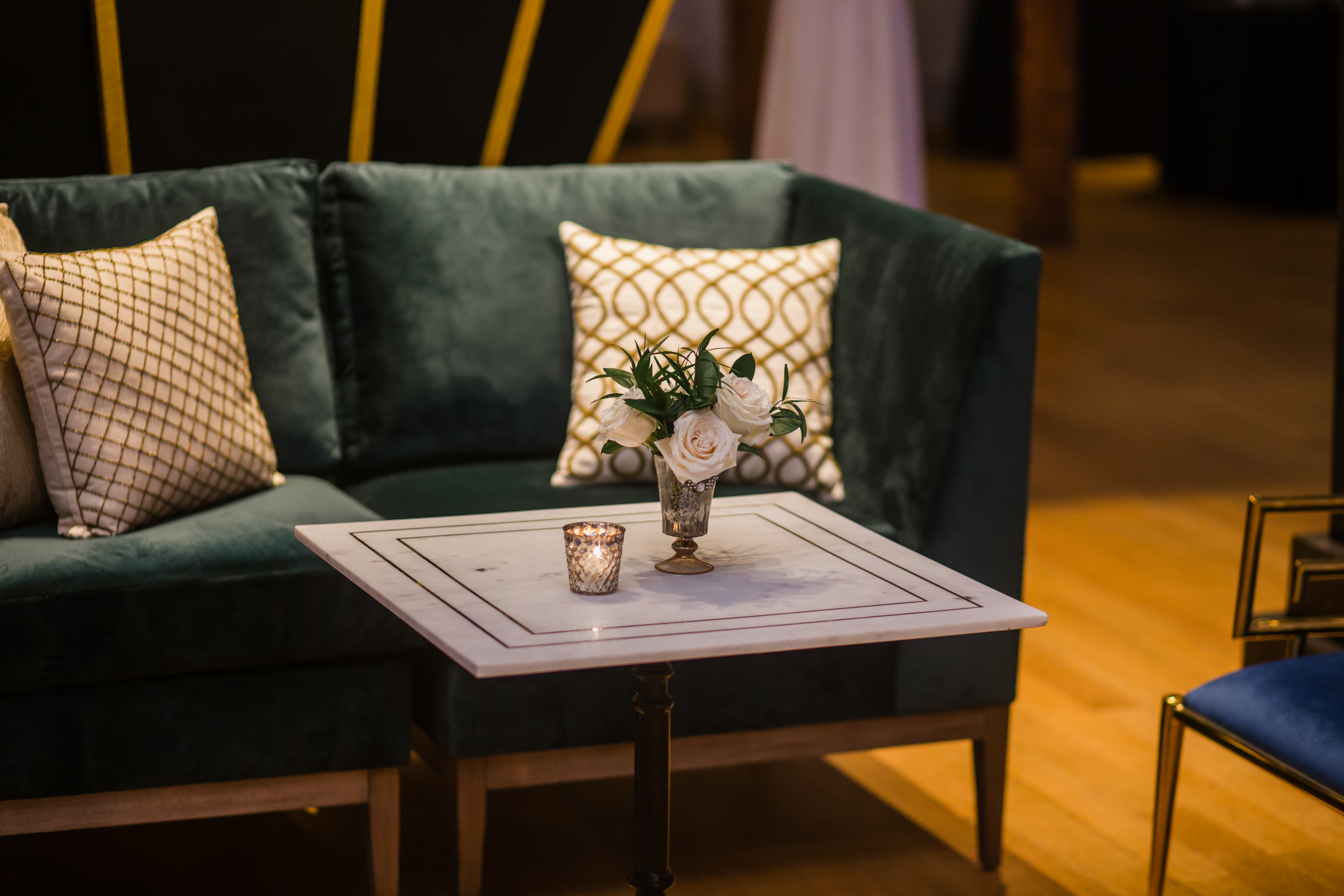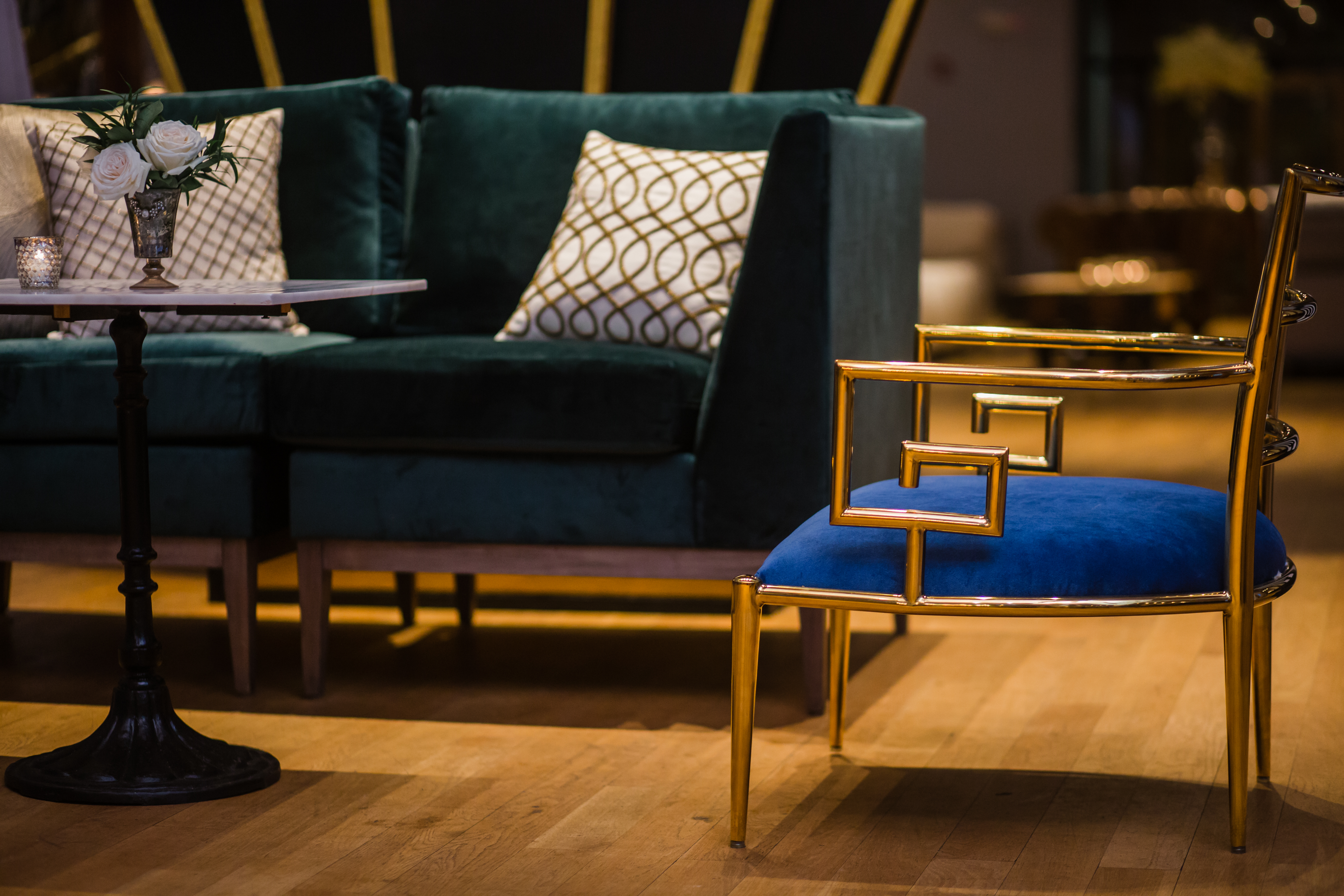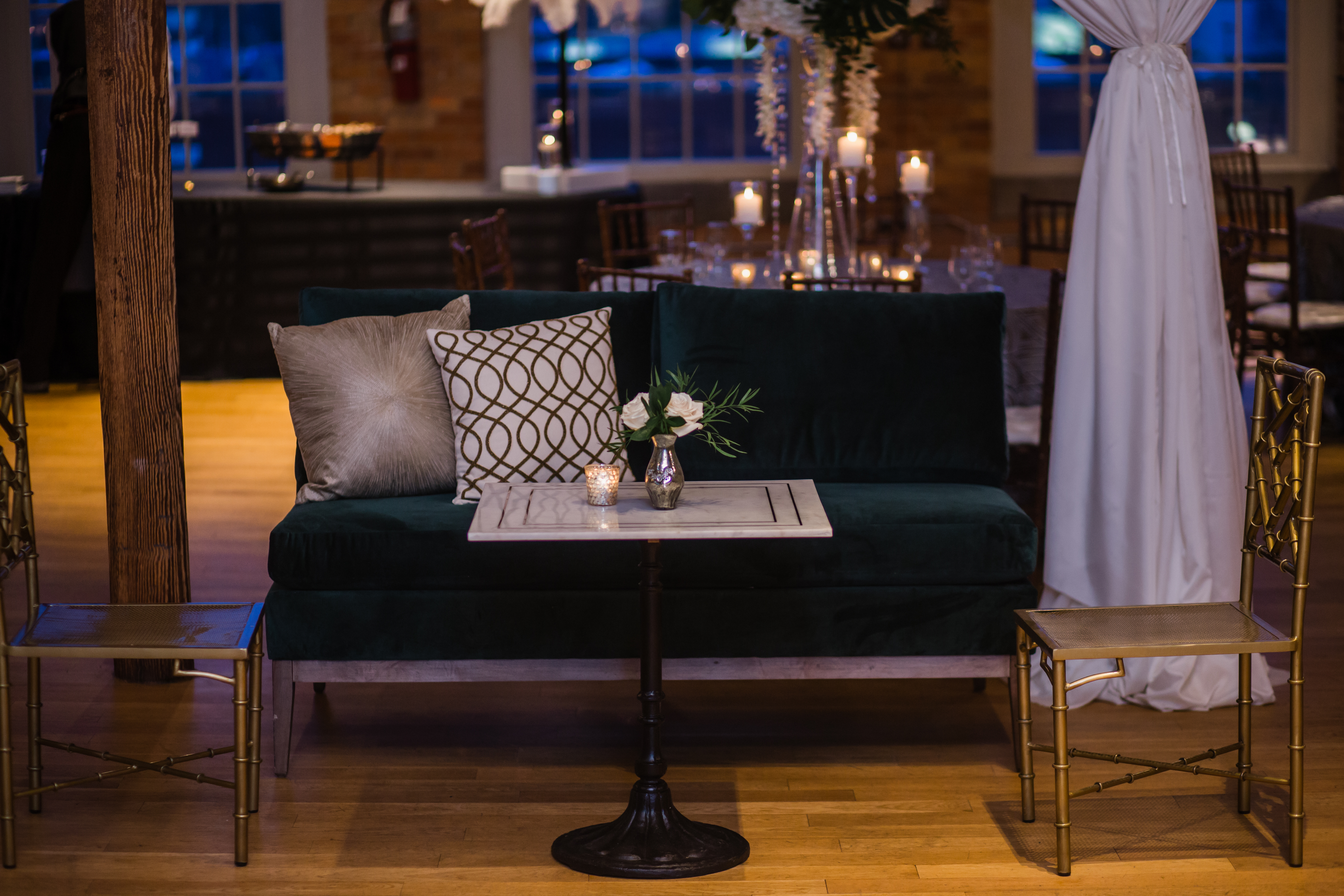 LIGHTING
Of course we can't bring in furniture without some amazing lighting! Check out our Daryll gold leaf chandeliers lighting up the party.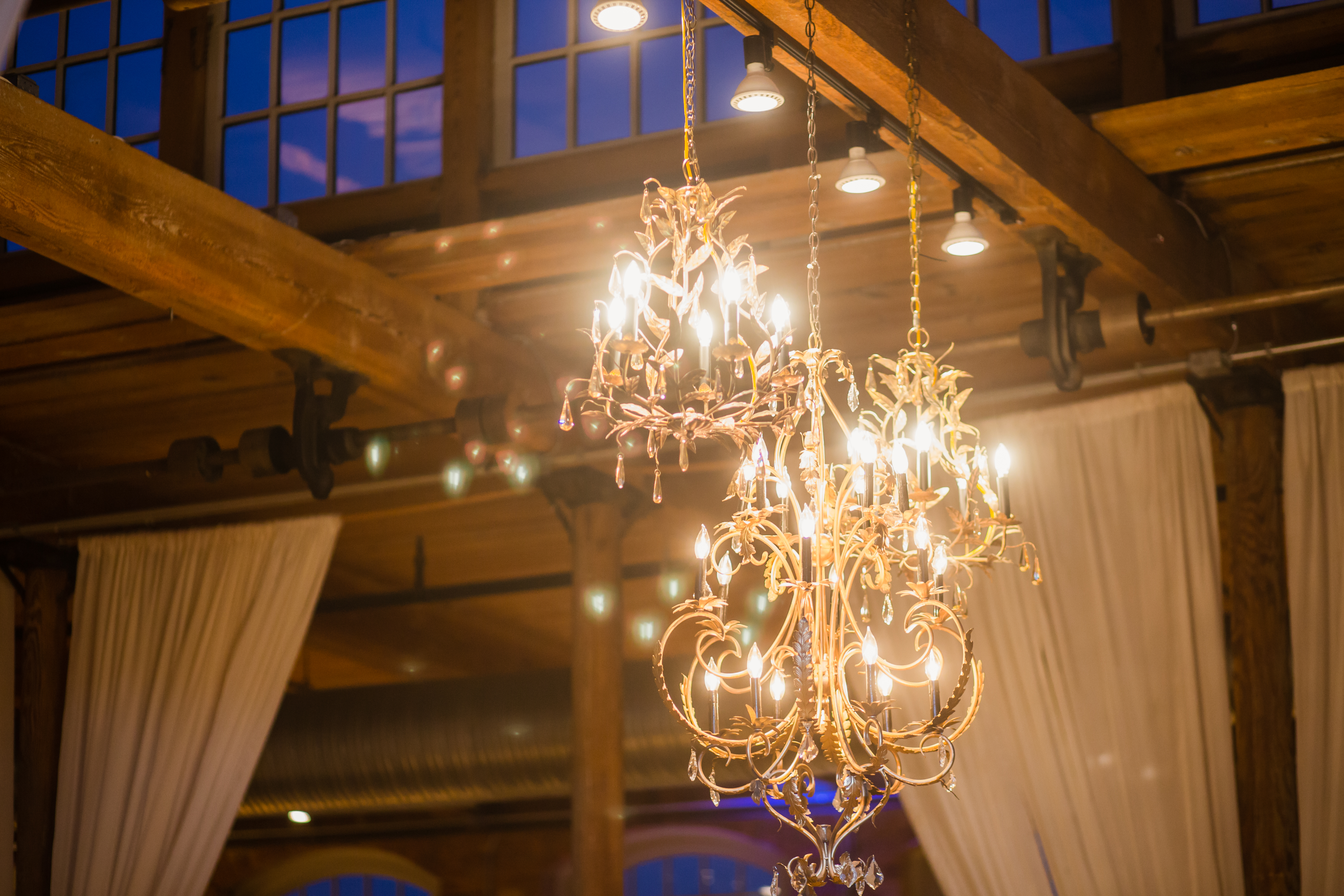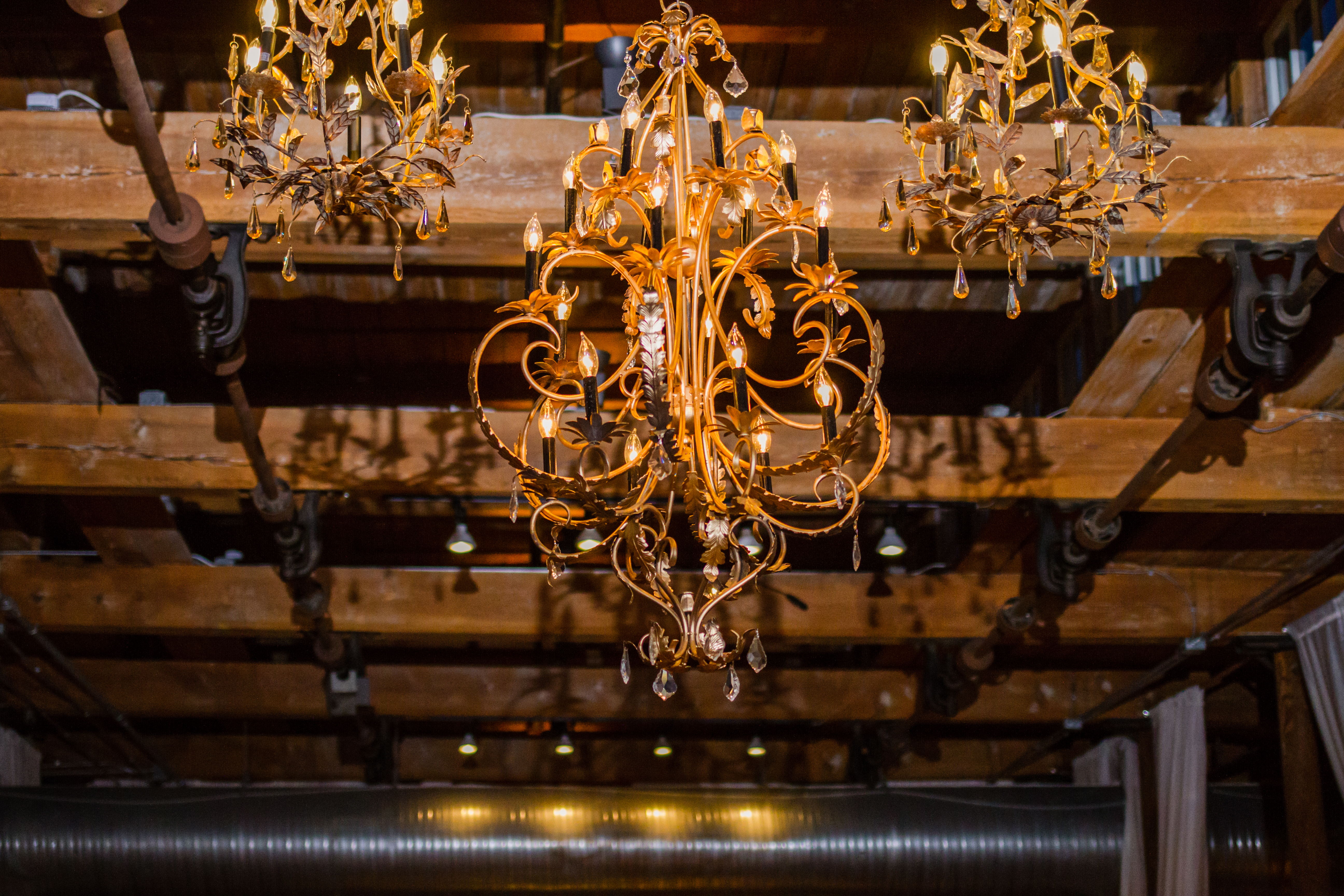 FLORALS
The Great Gatsby was full of decadent decor, so of course we wanted to go as glamorous as possible while staying within our client's budget. Our floral designer Joseph created these gorgeous centerpieces dripping with orchids and jewels.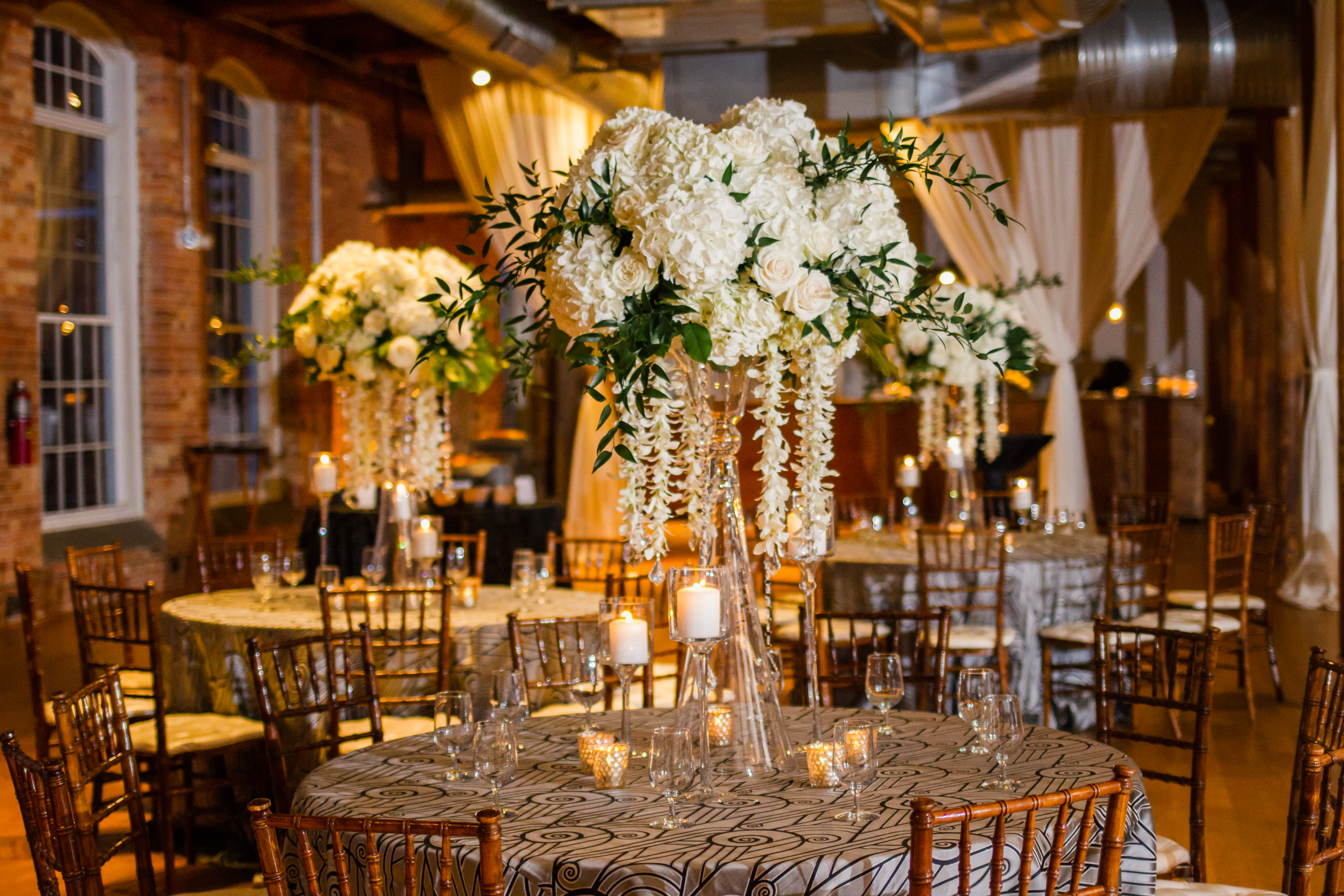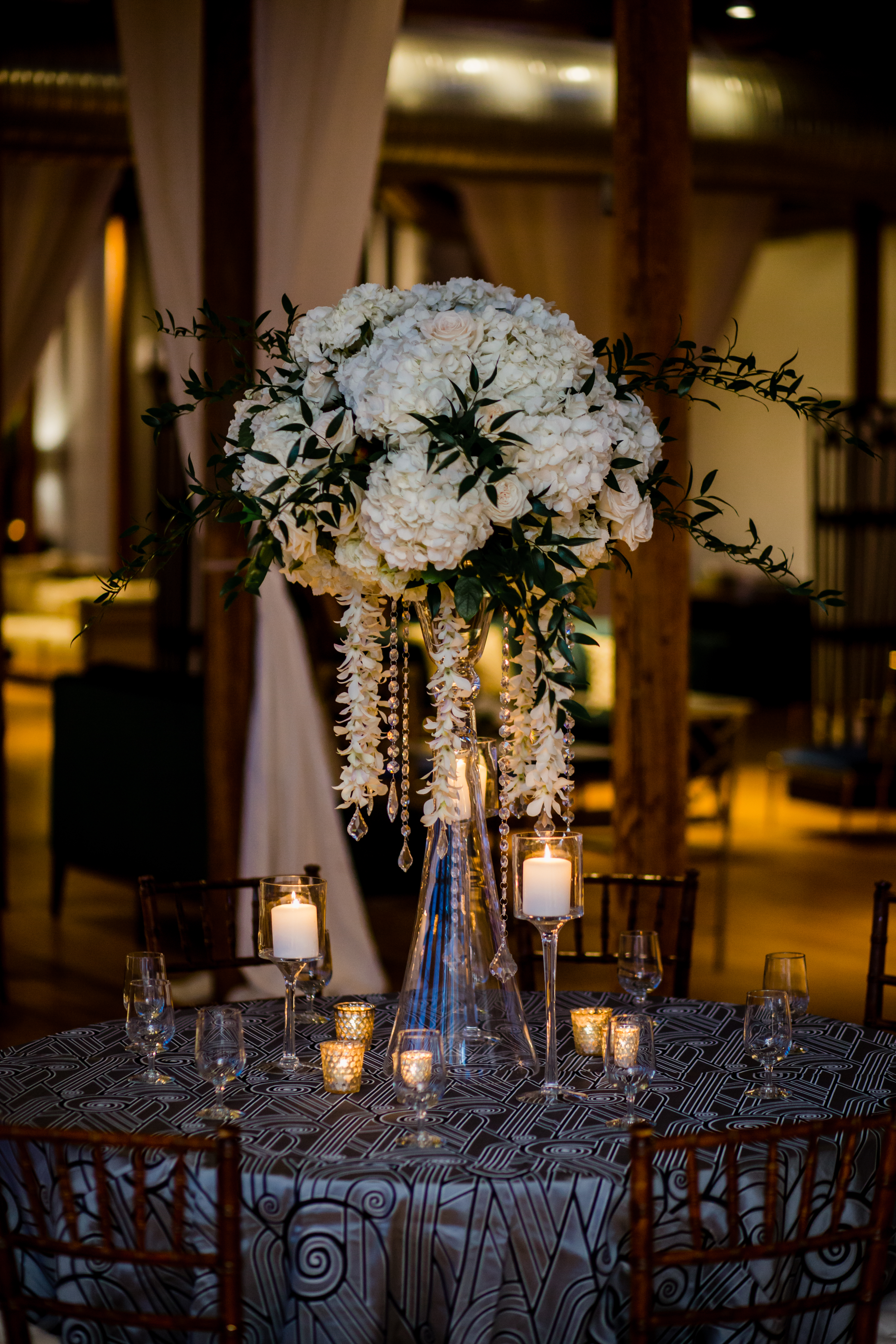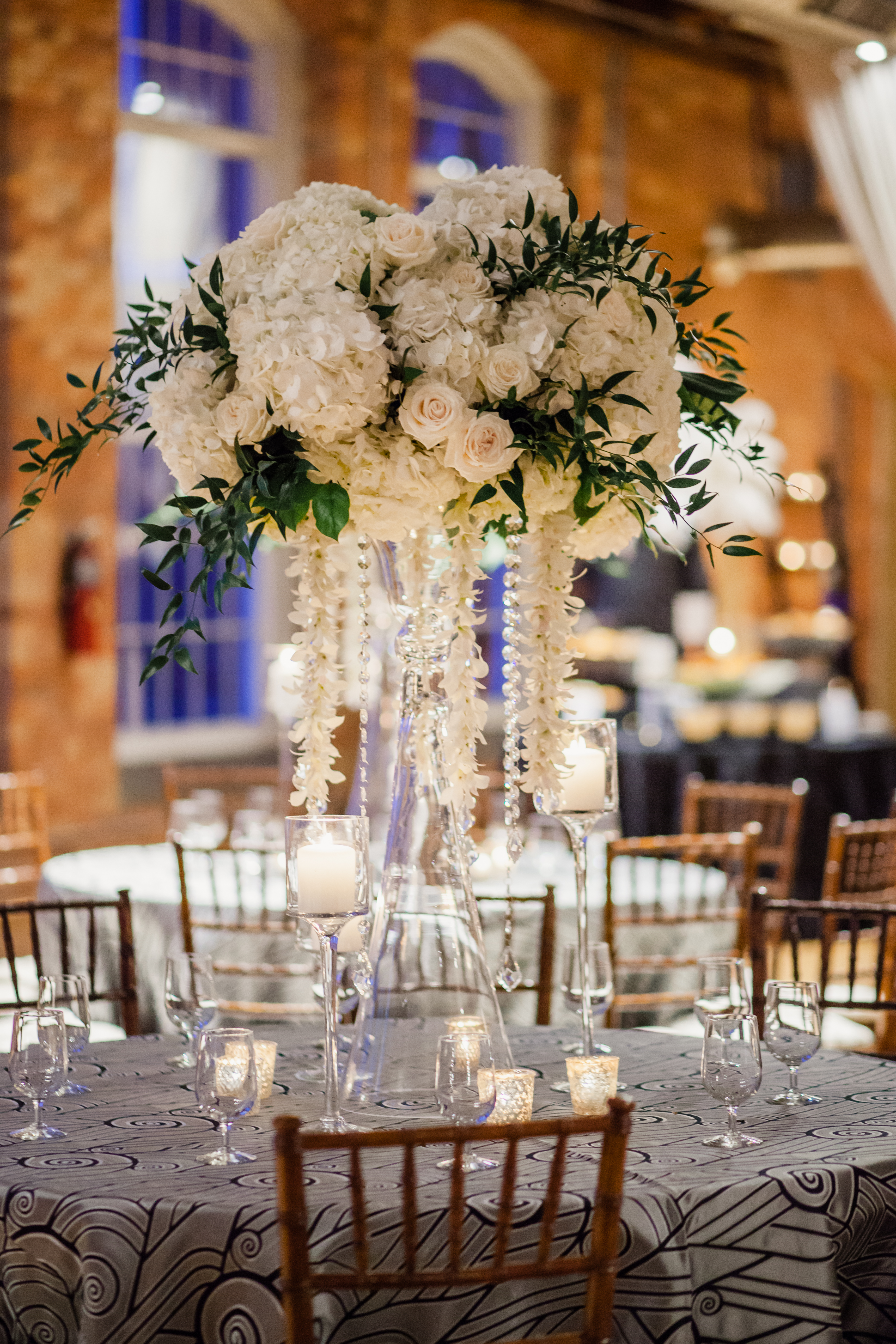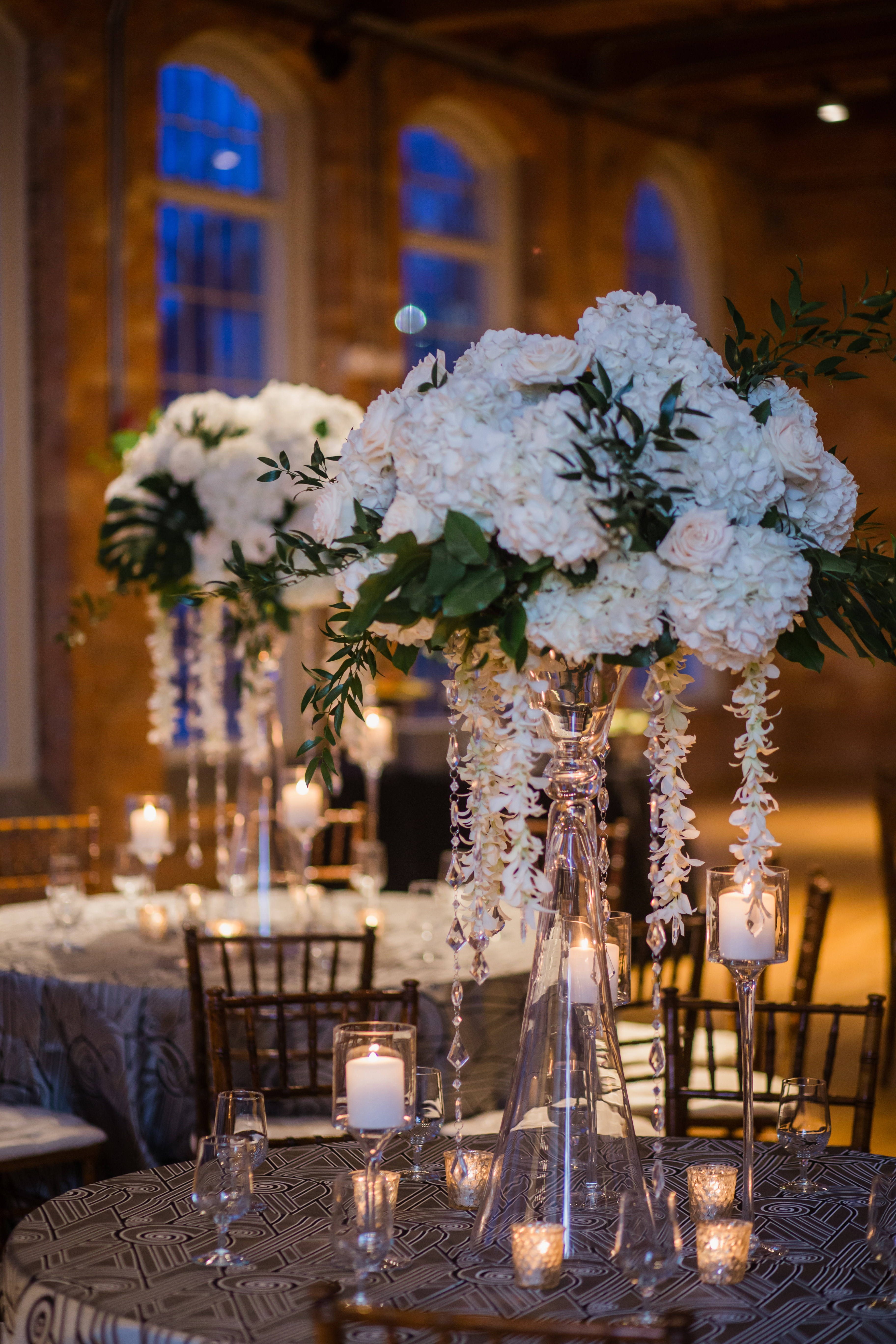 How perfect were those linens provided by CE Rental?
There were also side tables and smaller surfaces that needed florals.  Joseph chose to accent these with more simplistic arrangements as not to take away from the bold furniture and surfaces they were sitting on and next to.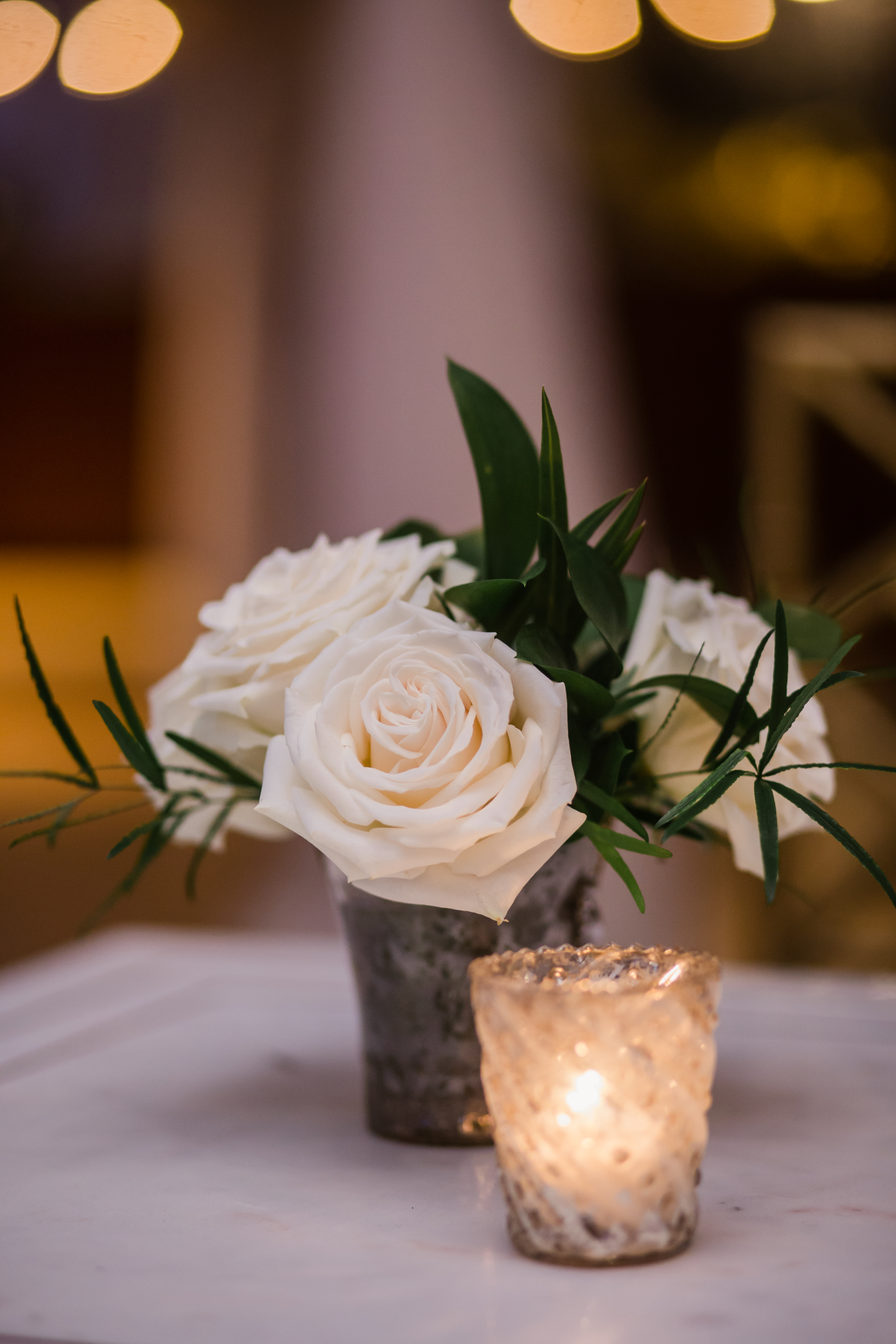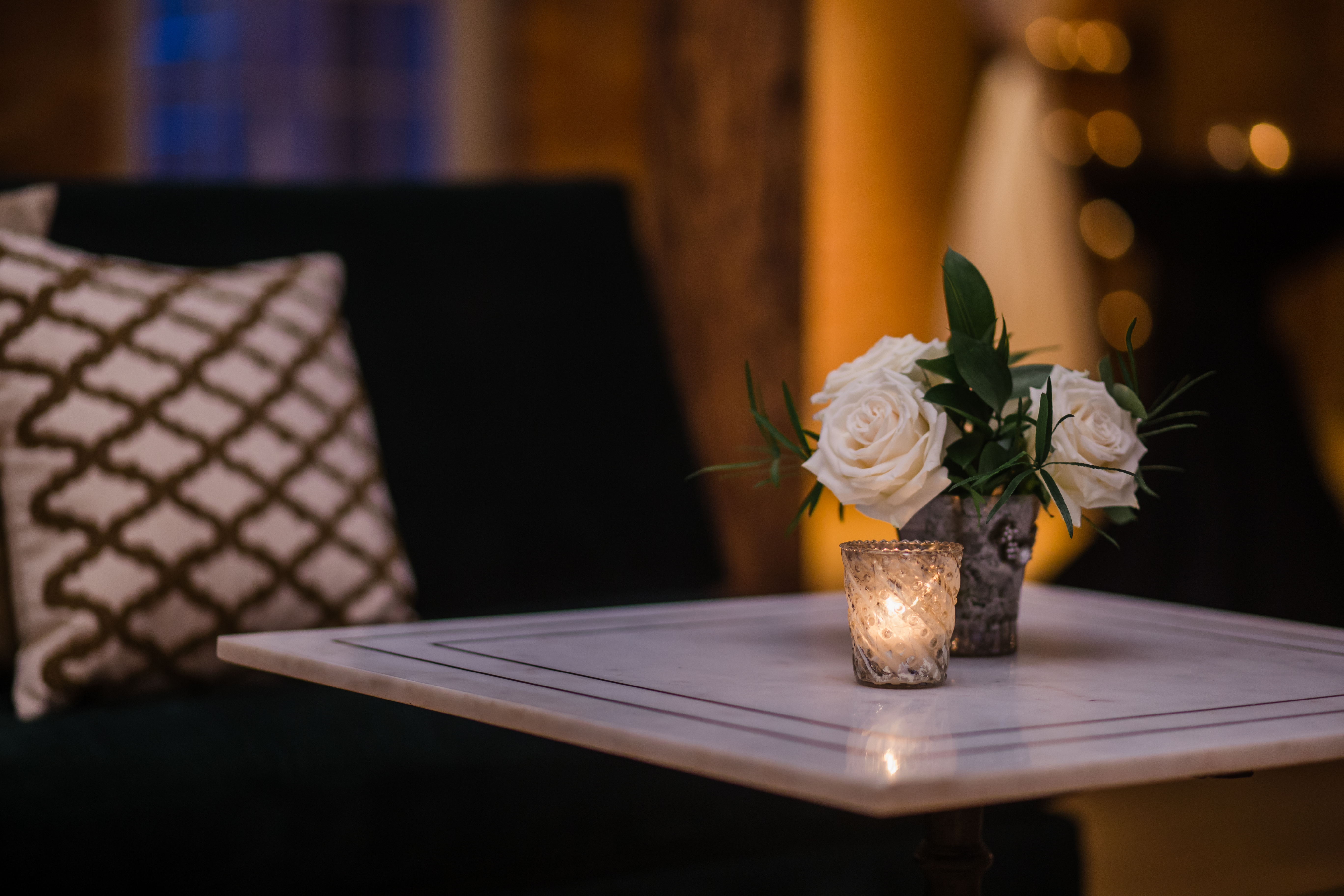 Joseph also used our sleek and sexy Tia vases with simple florals to accent the food stations that hugged the edges of the event.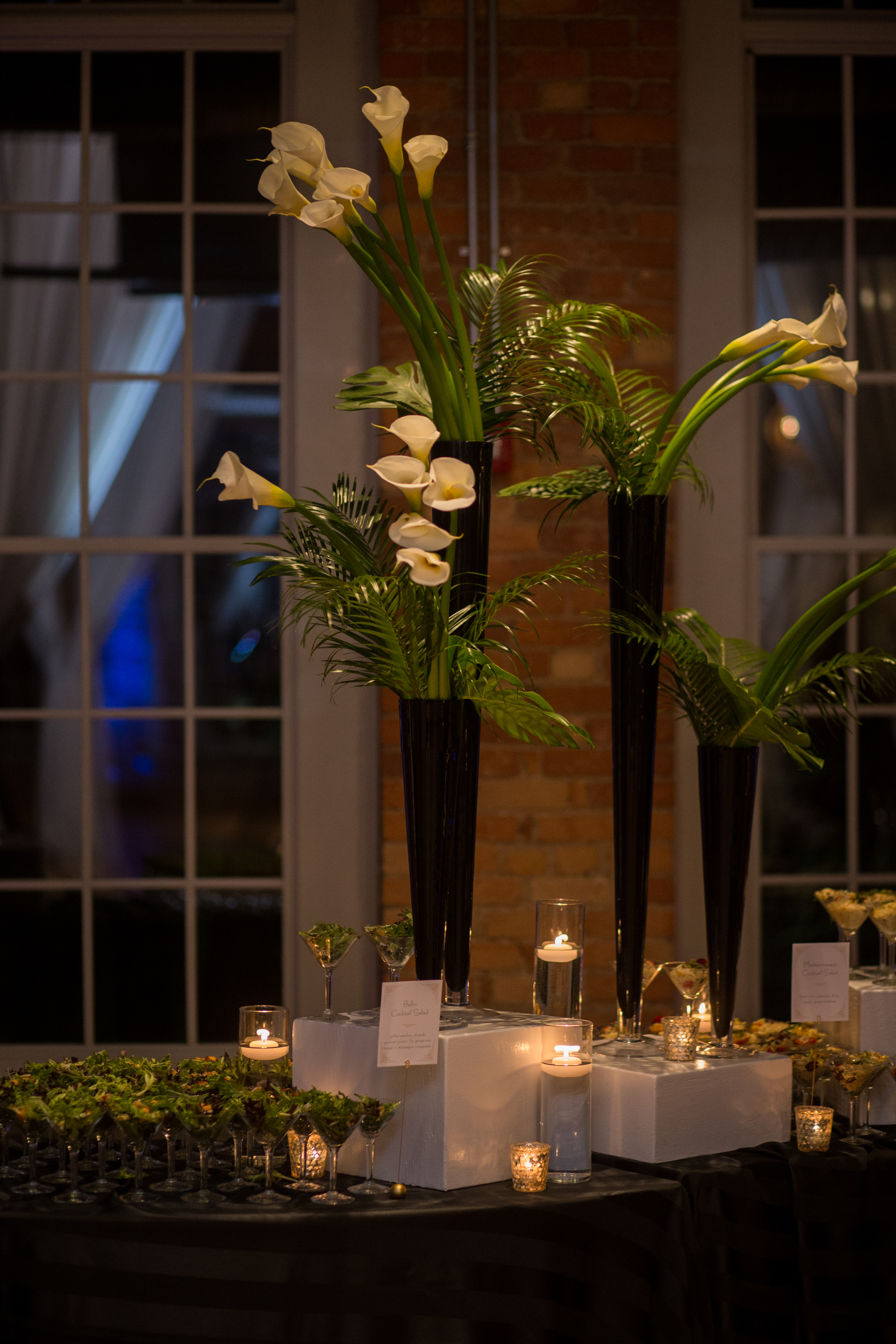 DELICIOUS DETAILS
What's a Gatsby party without feathers?! It was a terribly fun way to accent additional buffets and food stations.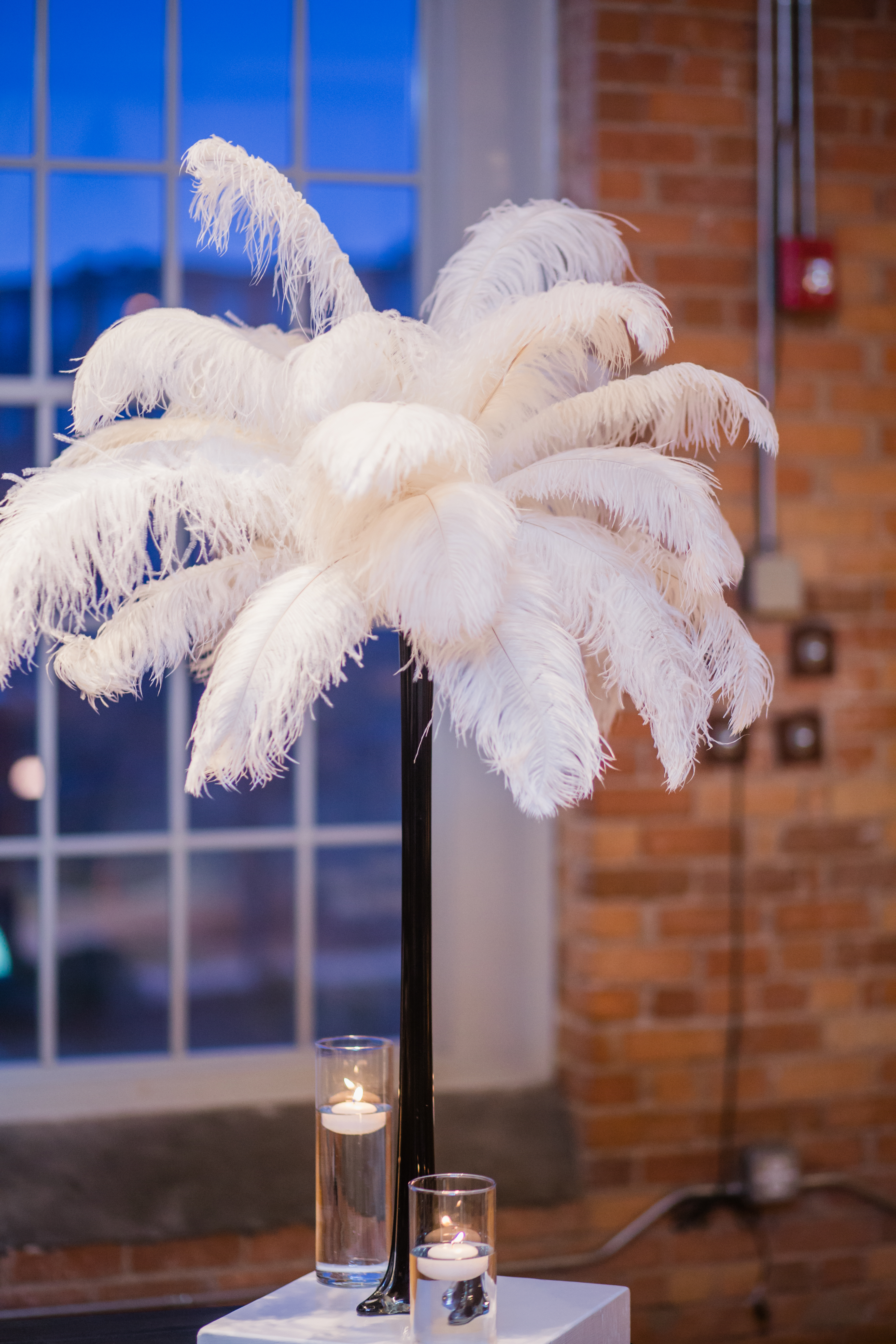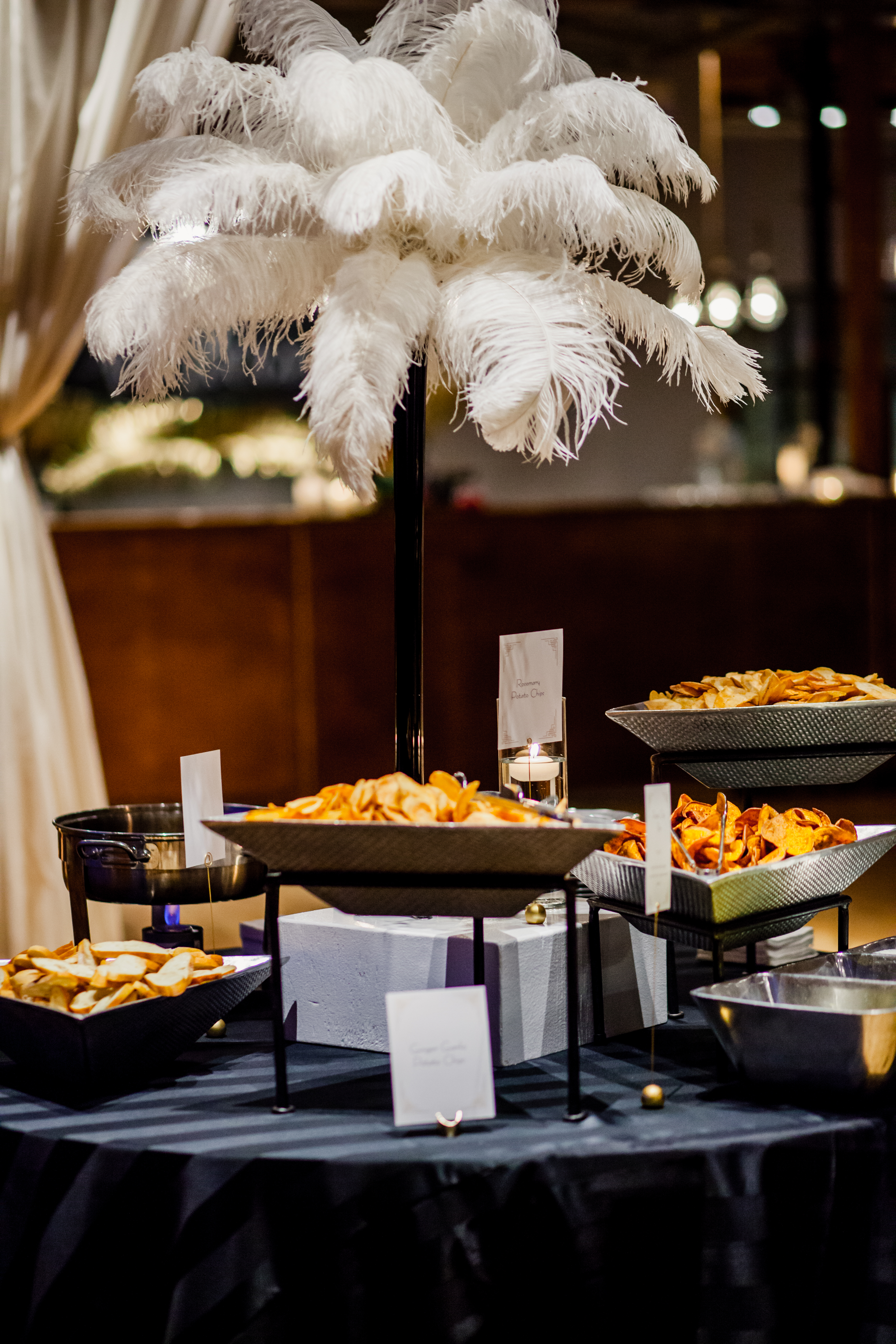 The Cotton Room has a large and beautifully ornate chalkboard; we couldn't miss the opportunity to accent it: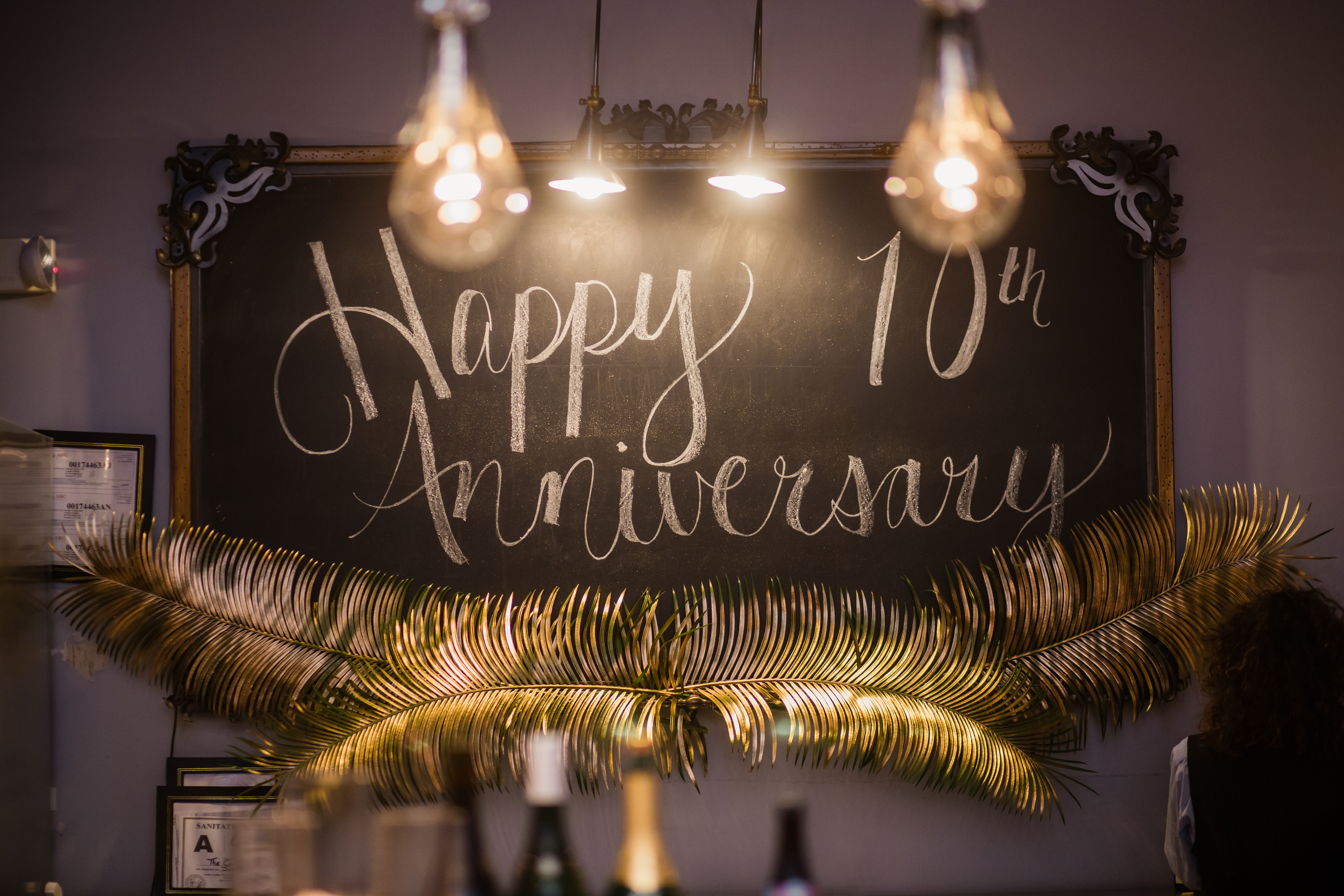 Our custom builder Jeff designed and built this black and gold backdrop that served as the perfect bold accent piece for our clients and their guests! Don't Namrata & Rajiv look amazing?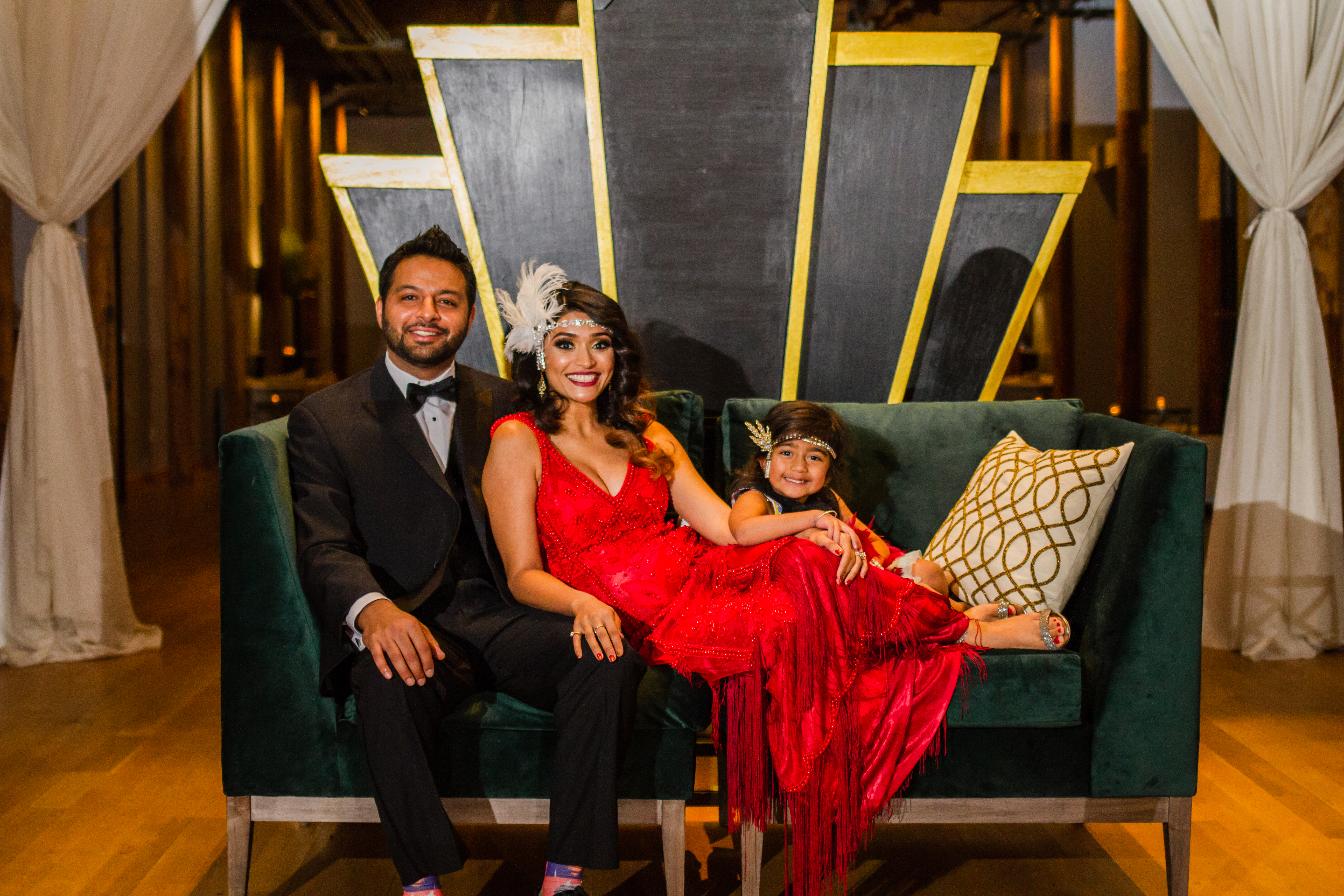 Thanks for joining us for another 'Items in Action' post. We love showing you what we can do!
Categories: