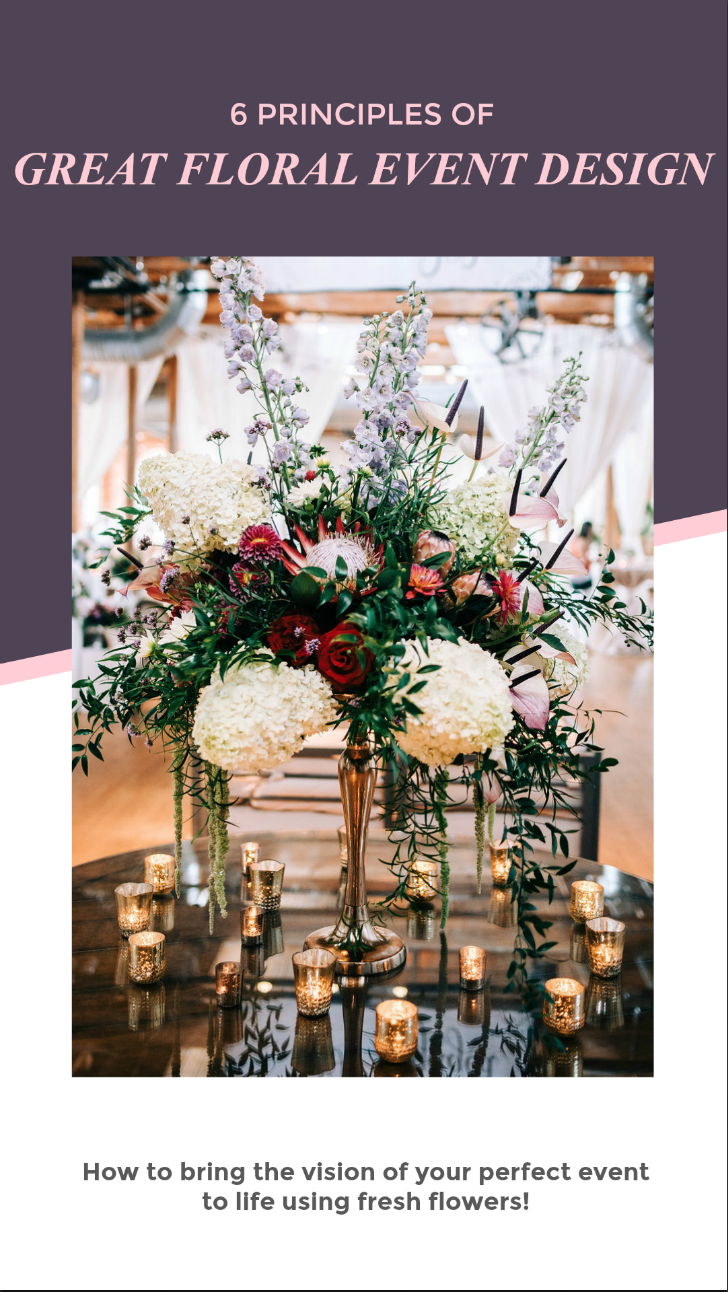 "Flowers give life to a room – any room. They bring fragrance, freshness and a vibrancy of color. They add a sense of nature to any setting, be it a stem of humble snowdrops or armfuls of blousy peonies. A home with flowers has a heart."
-Simon Lycett / Simon J Lycett Ltd
The first blog post of 2019 has us jumping back in to our incredible series of the '6 Principles of Great Event Floral Design' with our awesome floral designer Joseph. I simply cannot think of a better idea to start the year off with then principle #3, Balance.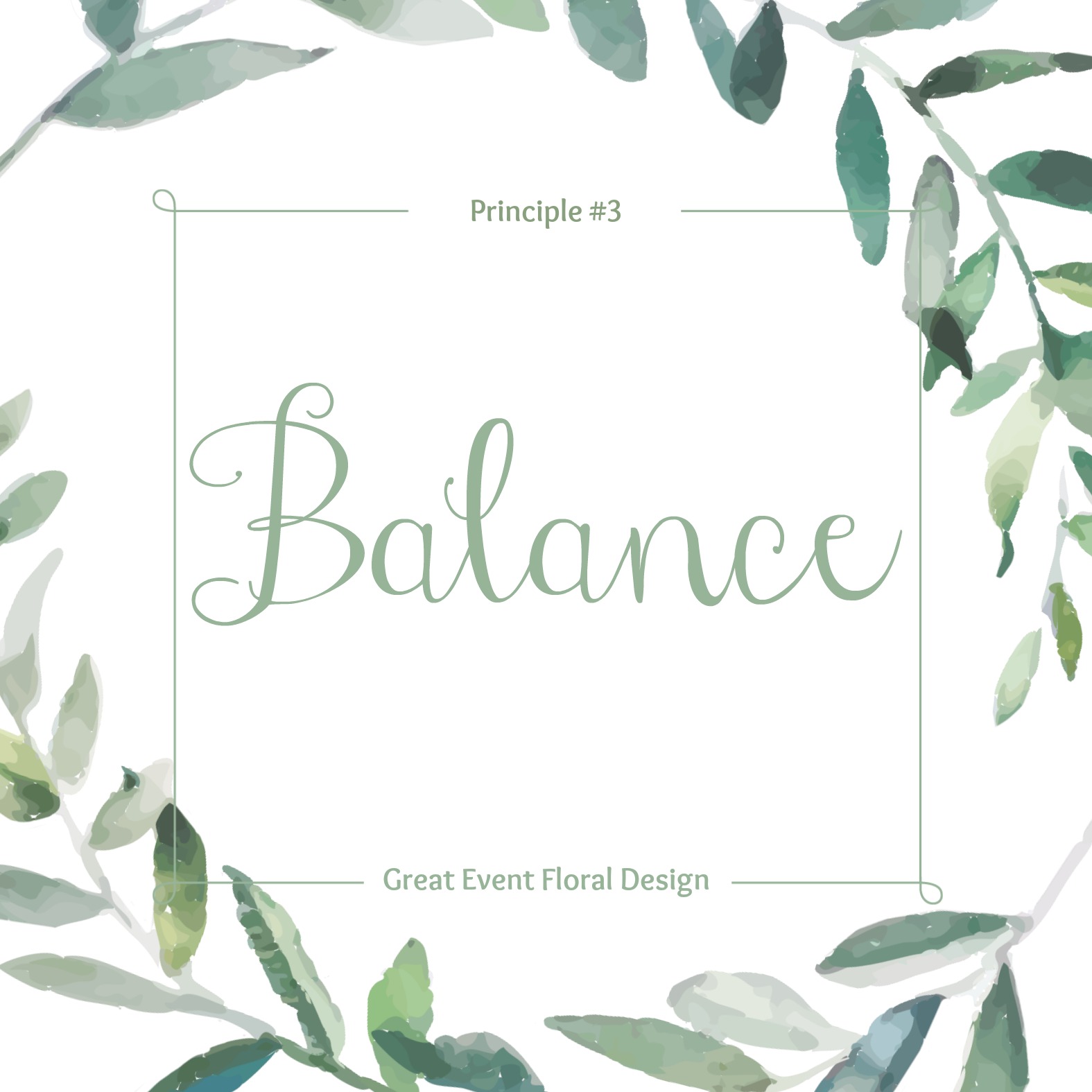 When speaking with Joseph, he wanted to clarify one thing for me right off the bat. "We've been discussing the principles of great event floral design and there are a lot of moving parts, especially when you start examining each principle. Think of each principle (color, unity and balance so far) like the recipe for your events. All the new ideas, idiosyncrasies and suggestions: think of those as the ingredients."
I absolutely love that analogy and I was so glad Joseph lead with that. It makes all this wonderful knowledge much easier to take in!
Balance provides a sense of security and stability to a floral expression.
When thinking of balance, I immediately think of trying to tackle a yoga class and standing on one foot in tree pose and trying not to fall over. Lol! And although physical balance is important (no one wants their gorgeous floral designs, and pieces of event design to be falling over) what we'd love to focus on today are the visual elements of balance.
Symmetrical Balance
The American Institute of Floral Design defines Symmetrical Balance as the following: "Sometimes referred to as formal balance, symmetrical balance is created by similar components being placed in a mirror image of each other, on either side of the imaginary axis."
The floral centerpieces Joseph designed for Morgan & James's wedding at The Cotton Room are a wonderful example of symmetrical balance both in the floral design and the table design as well: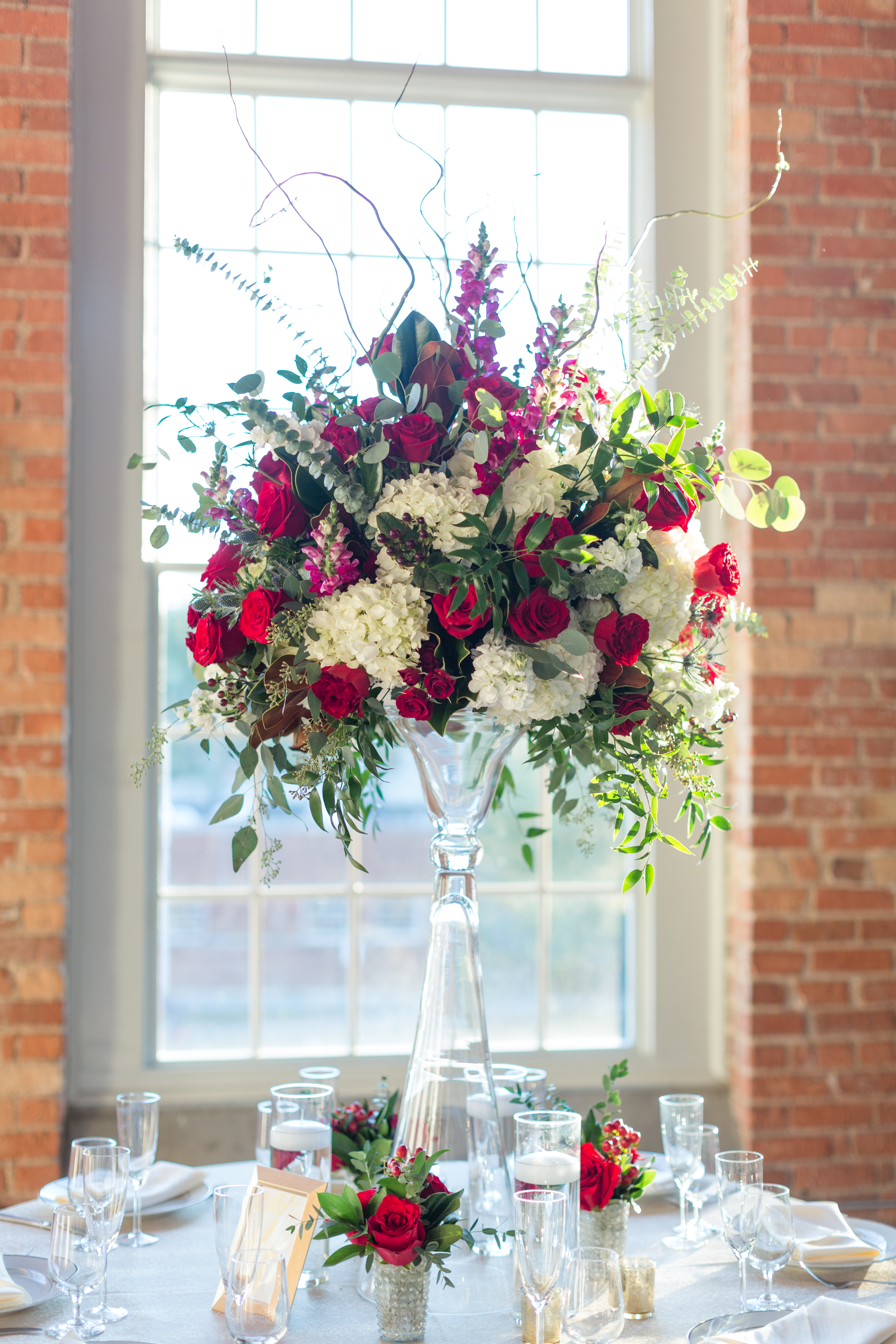 As you can see the smaller flowers, candles, glassware, flatware and plates are all placed in a mirror of each other around the table to create symmetry. The centerpiece also mirrors itself within its design as well. This style is very popular for ballroom/formal stylized events.
PC: 6ft Photography
Linens: CE Rental
Asymmetrical Balance
This element of balance is defined as " balance without symmetry, which is achieved by placing approximate equal visual weight of different elements on each side of a central axis." Joseph explained to me that at the moment examples of asymmetrical balance are very trendy with the boho chic style. You can see a lot of examples of this with bouquets and centerpieces right now.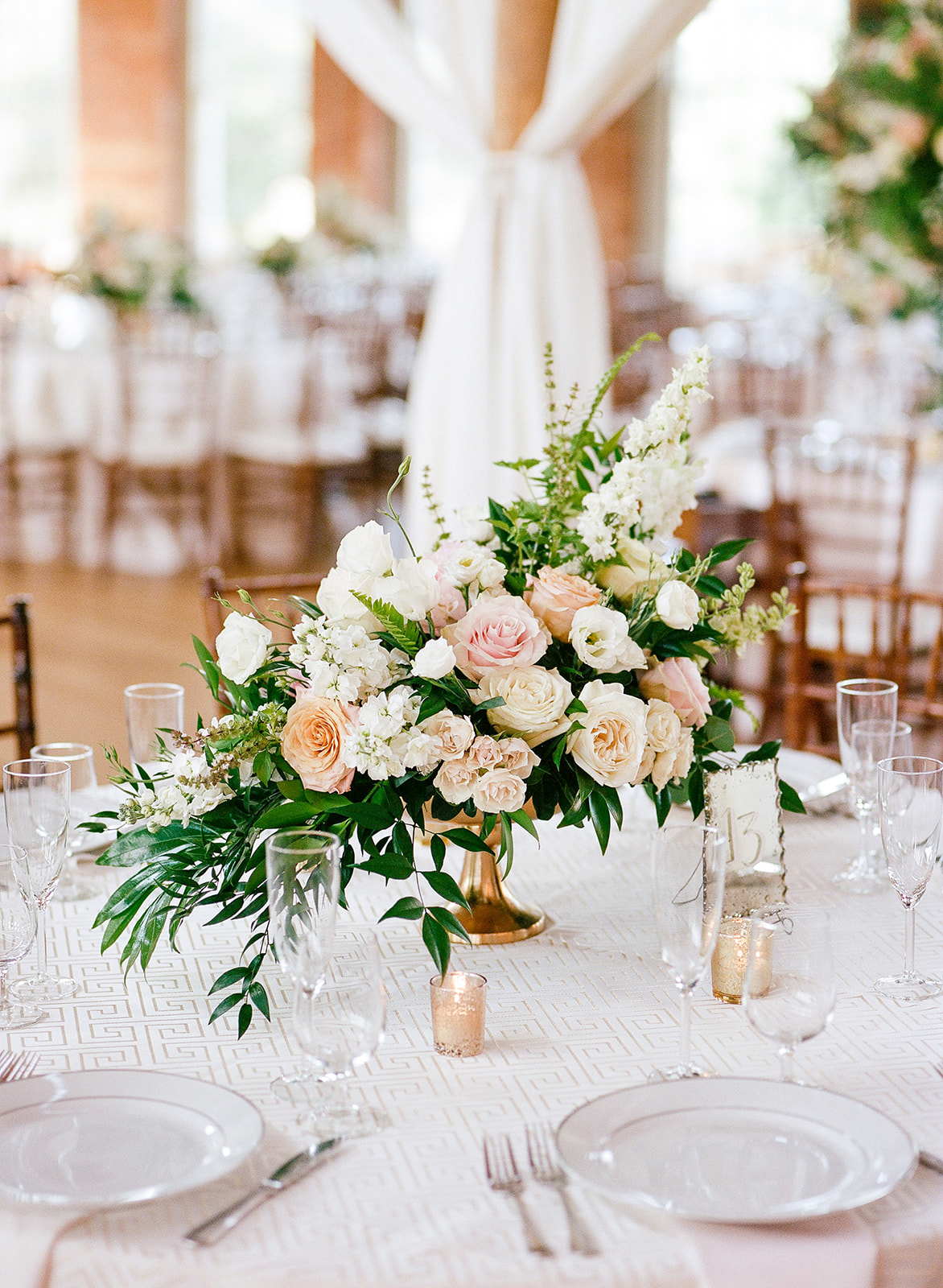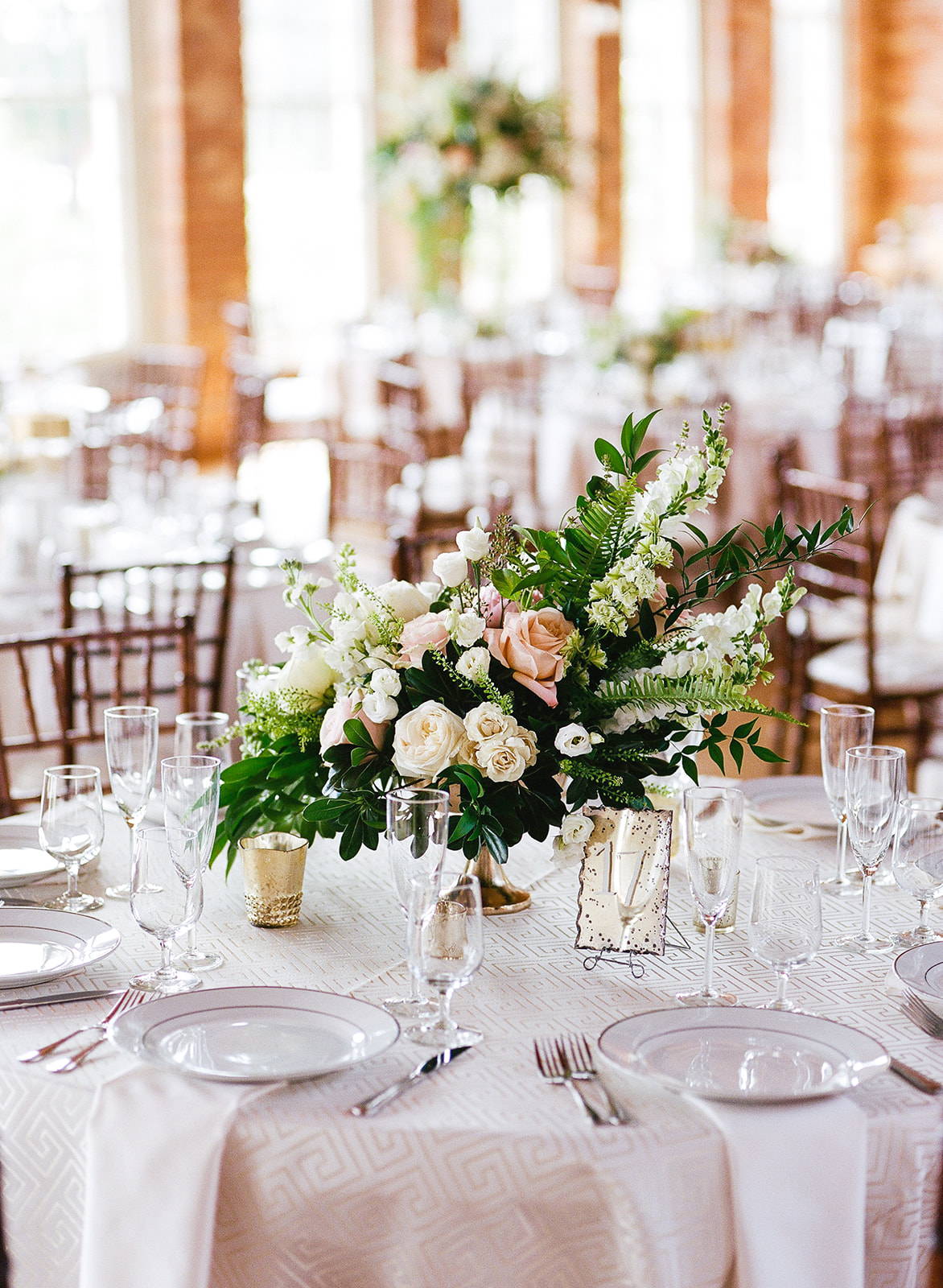 Aren't these asymmetrical centerpieces designed by Joseph absolutely stunning? This was for Alex & Graham's wedding this past Spring. Vendor Credits below:
Venue: The Cotton Room
Linens: CE Rental
Event Planning: Stephanie Shaul Events
One of our absolute favorite florists Color Theory Collective, who is based in Portland OR, is a mastermind at creating asymmetrical works of floral art. We highly recommend you check out their gallery and IG (@colortheorycollective) – we certainly cannot get enough of it!
"Balance is an important principle in many aspects of our lives, and it applies to design too. If your design lacks balance, it can feel "off" and ineffective. When you're designing, don't just stick to pure, static symmetry; try experimenting with different kinds of balance."
A Review
So far we've reviewed three of the six principles of great floral event design: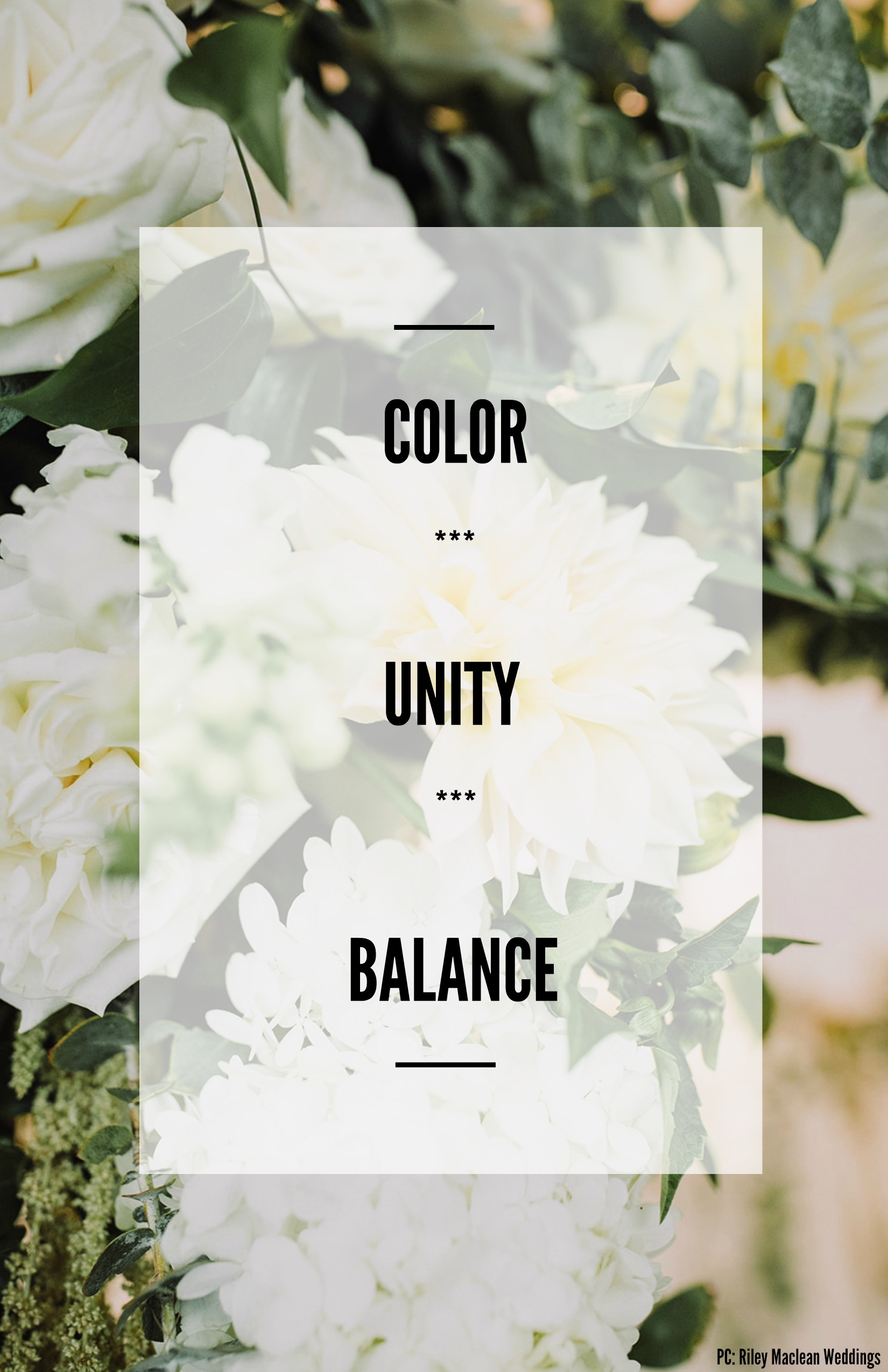 We can't wait to reveal the last three to y'all! See you next week when we will hop over to the wood shop to see what our builder Jeff is up to!
Categories: