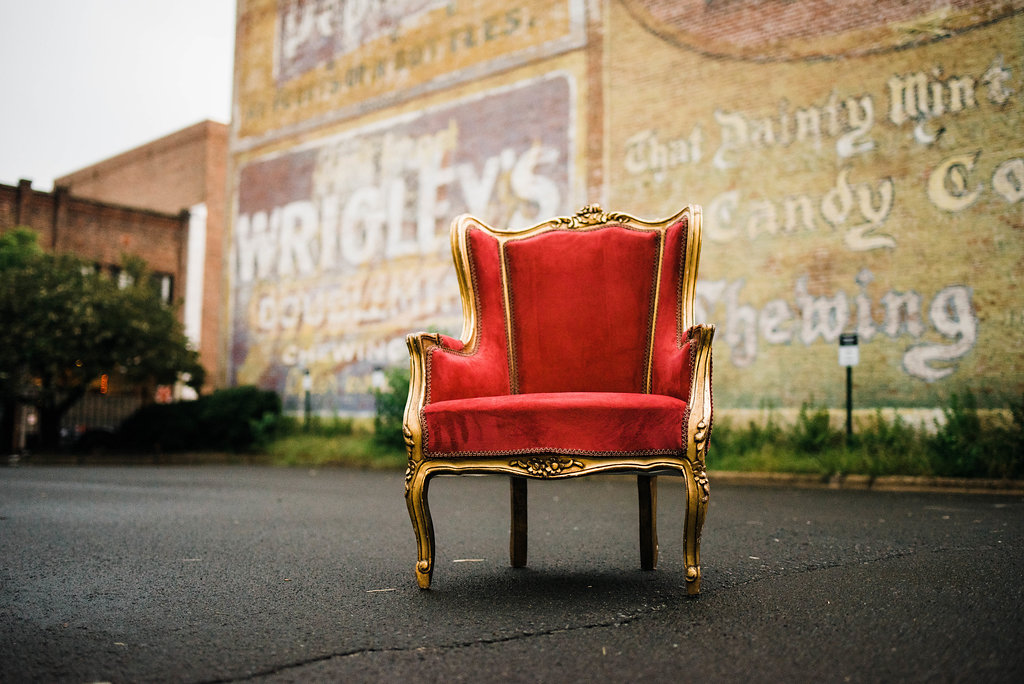 Welcome to our first blog!
We always knew that we wanted our first blog to coincide with our first stylized photo shoot and we could not be more thrilled to share our vision of labor and love with you!
The Brainstorm
We all know how gorgeous a stylized photo shoot can be in our industry. Typically you will see a stunning decor set up in a field, or a bride & groom dreamily romping in a forest, or a stunning table for two set up by a romantic stream. And as much as we adore these stunning shoots, when we sat down to brainstorm about our first stylized photo shoot, we couldn't shake the idea that wanted to do something different. Something that would set us apart from the rest while incorporating what our company best represents. We are located in the heart of Raleigh, NC and the majority of the venues we work with are located in major cities, full of rich history and unique beauty of their own. The more we thought about it, the more we realized how important it was for us to feature our beloved cities. And so it was decided, our theme would be Urban Chic!
We contracted Porshia from Porshia Hernandez Photography to be the genius behind the camera lens and she was nothing but excited from the moment we revealed our vision to her. She was a joy to work with and we are extremely excited to share her work with you!
The Big Reveal
We hope you enjoy some of our favorite shots from our premiere photoshoot: Urban Chic
Our Harley couch in all her glory!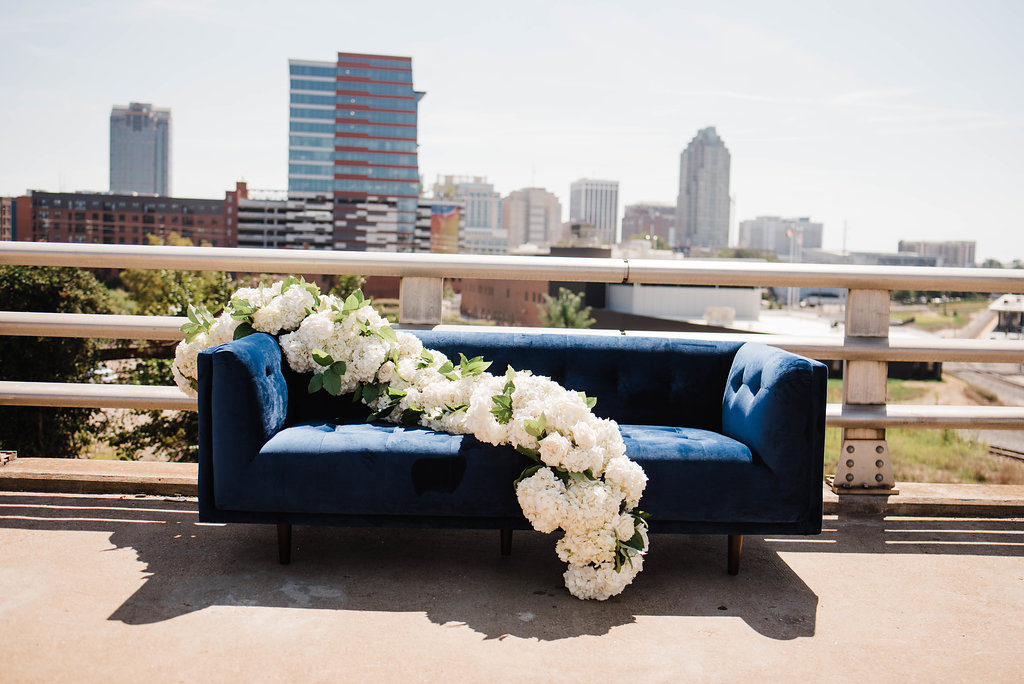 The Cecilia chair is our definition of bold!
How gorgeous is Roberta?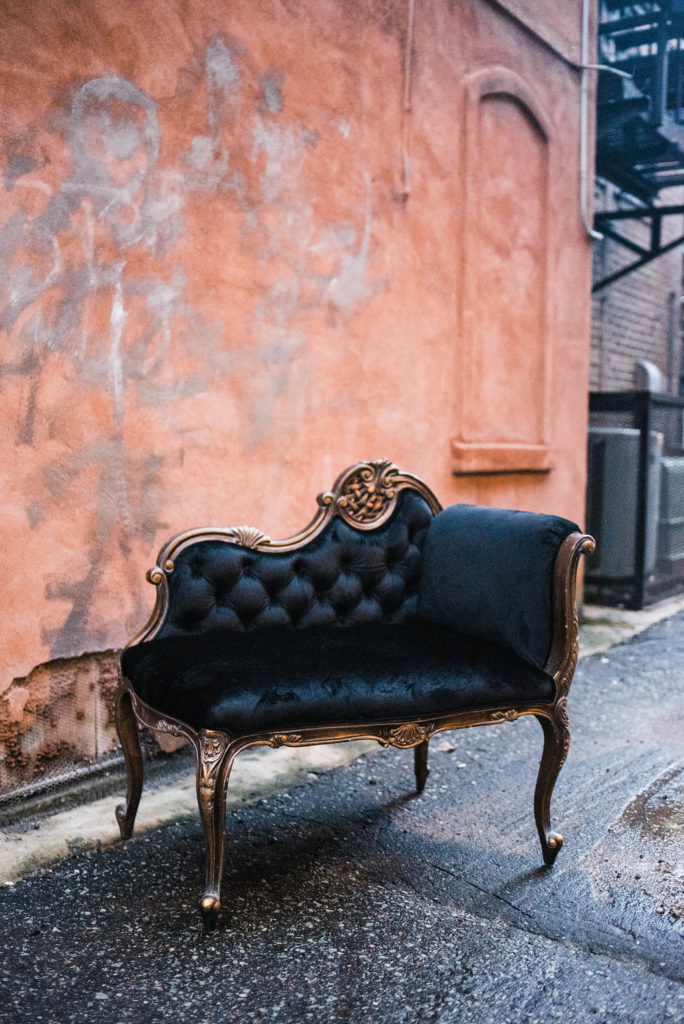 Katia hanging out downtown 🙂
Atina is striking against this worn building, isn't she?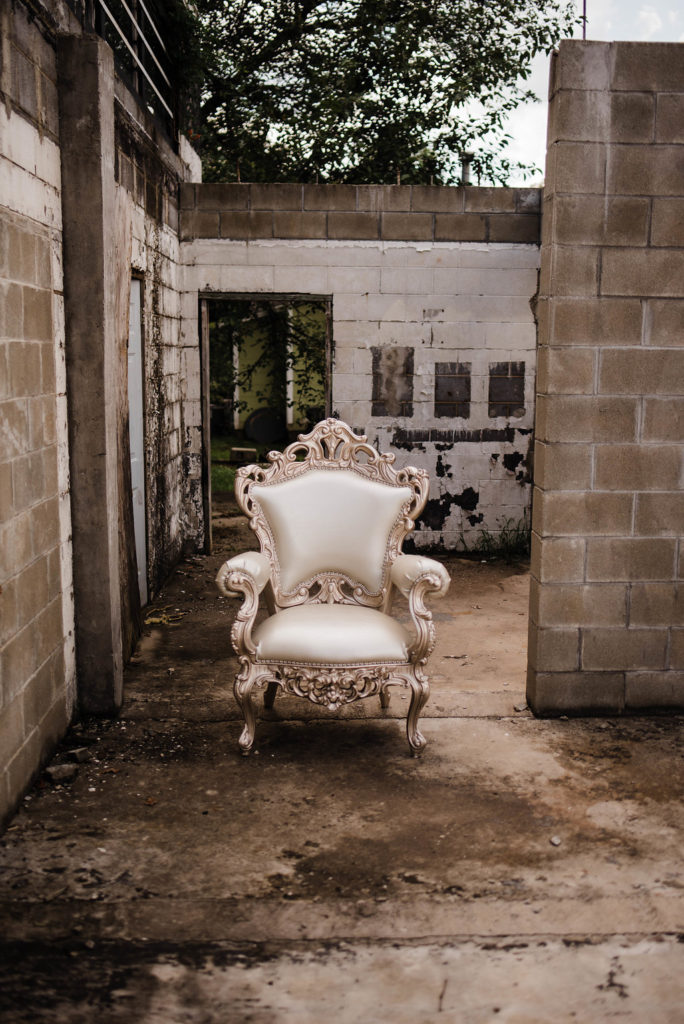 Georgia looks right at home in front of this gorgeous graffiti mural!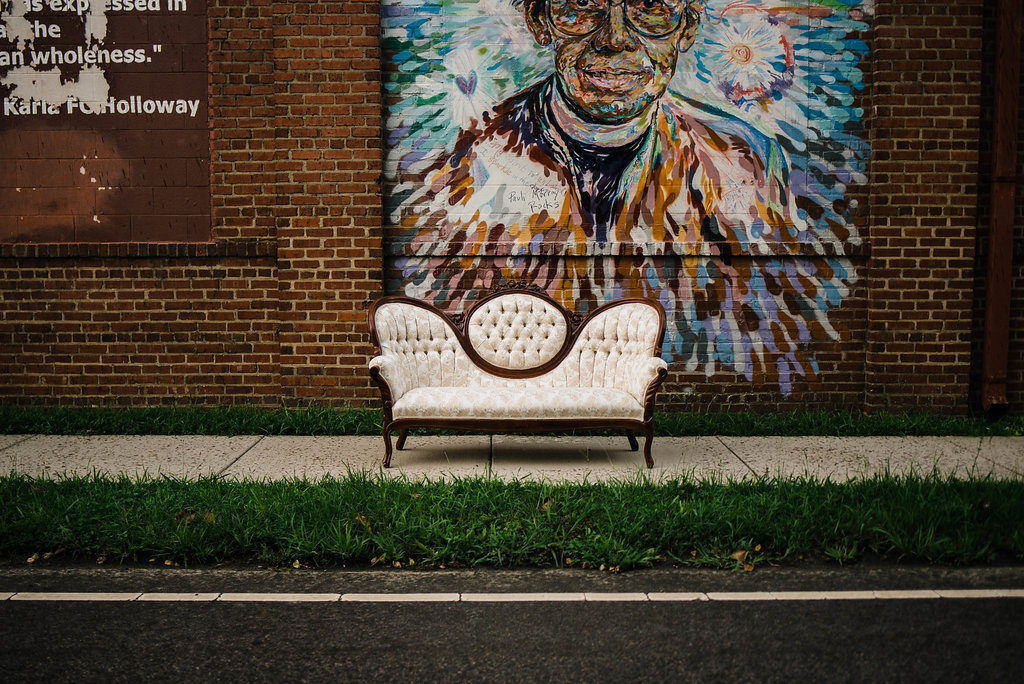 Irma is a striking contrast to her environment in this shot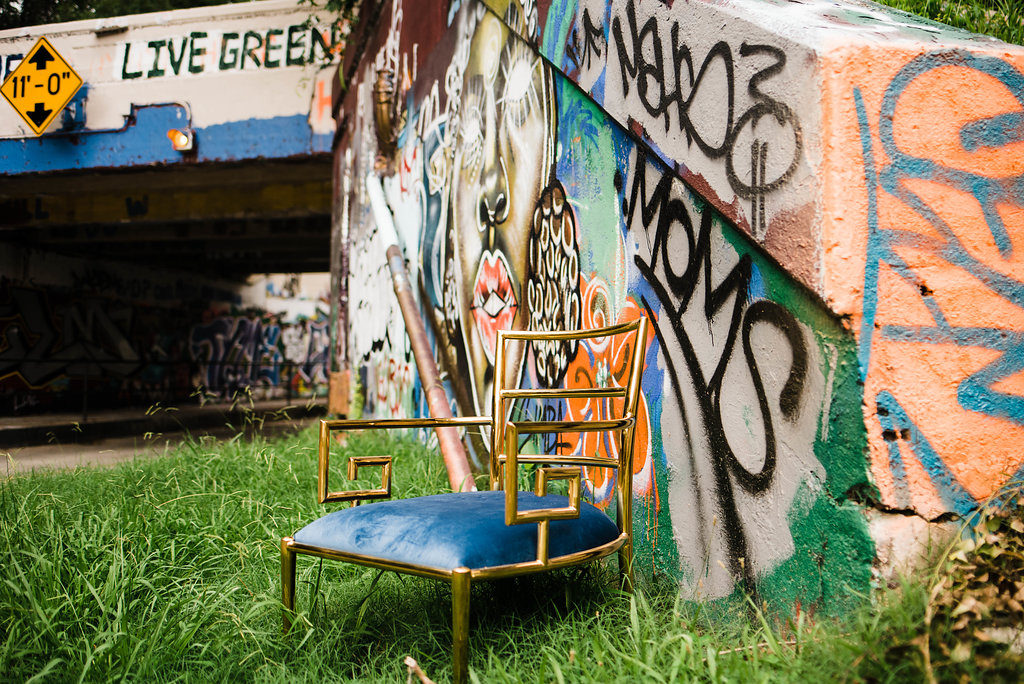 Stay tuned to our Instagram @petalandoakofficial … Every Monday for the rest of 2018 we will be releasing a new image from our shoot!
And if you love some of the pieces featured, head on over to our inventory page to view more like them!  https://petalandoak.com/inventory/
Behind the Scenes Fun!
The day of the shoot the temperature was 97 degrees and our weather apps kindly reminded us that it felt like 104! But our staff were troopers and never once failed to help bring our vision to life.
(Even when the afternoon thunderstorm hit and we had to get our final shot!)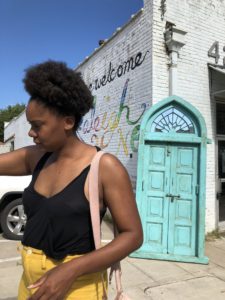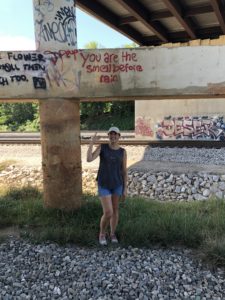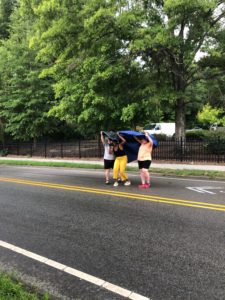 Categories: