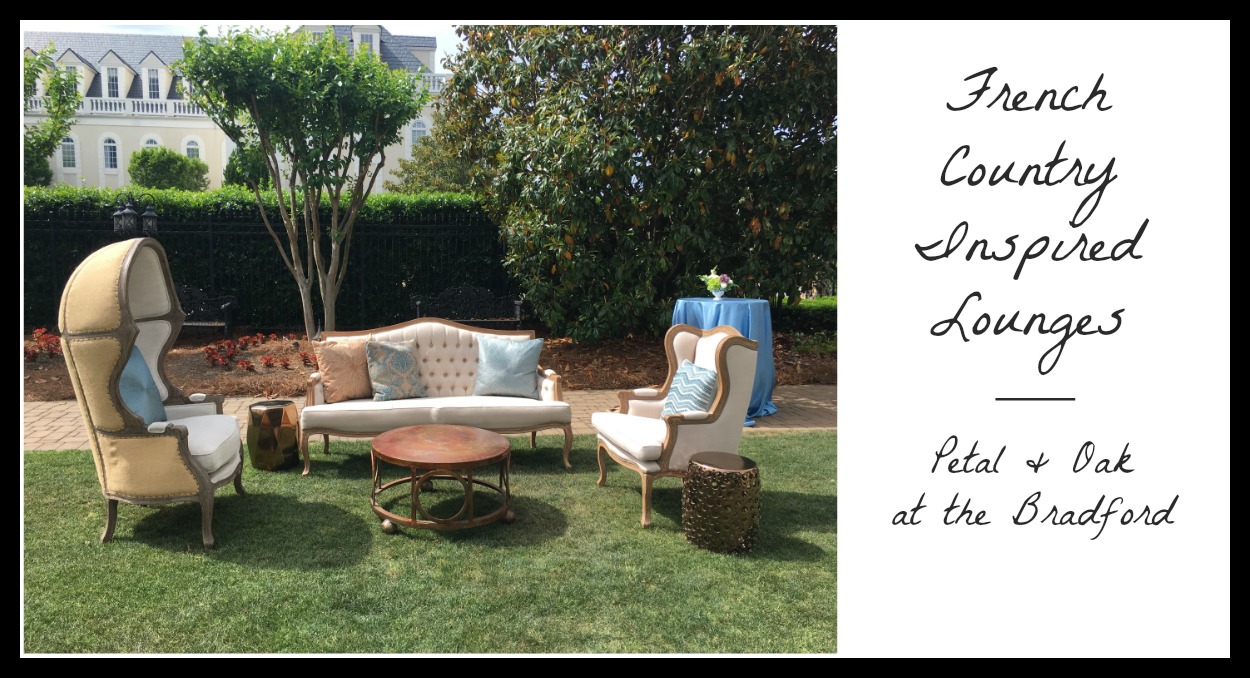 When we were asked to participate in The Bradford open house last year, we were ecstatic. This gorgeous event venue is located in New Hill, which is right outside of Raleigh, NC. It sits on 12 acres of lush countryside and is the perfect blend of traditional and new. We became even more excited when we were told that Kathy White Swope of Sally Oakley Weddings would be heading up the event design for the occasion. We have worked with Sally many times and she is one of the best in the business!
When chatting with Sally, she told me that she immediately knew what was to inspire her design: "The house. I was definitely looking for a French Country feel because to me, the house feels that way."
After pulling her inspiration from The Bradford, she headed over to CE Rentals. "I love linens. There are a lot of times where the linen inspires the whole design for me.  I fell in love with the linen at CE and designed around that. "
The linen Kathy is referring to is the stunning Casablanca Ocean: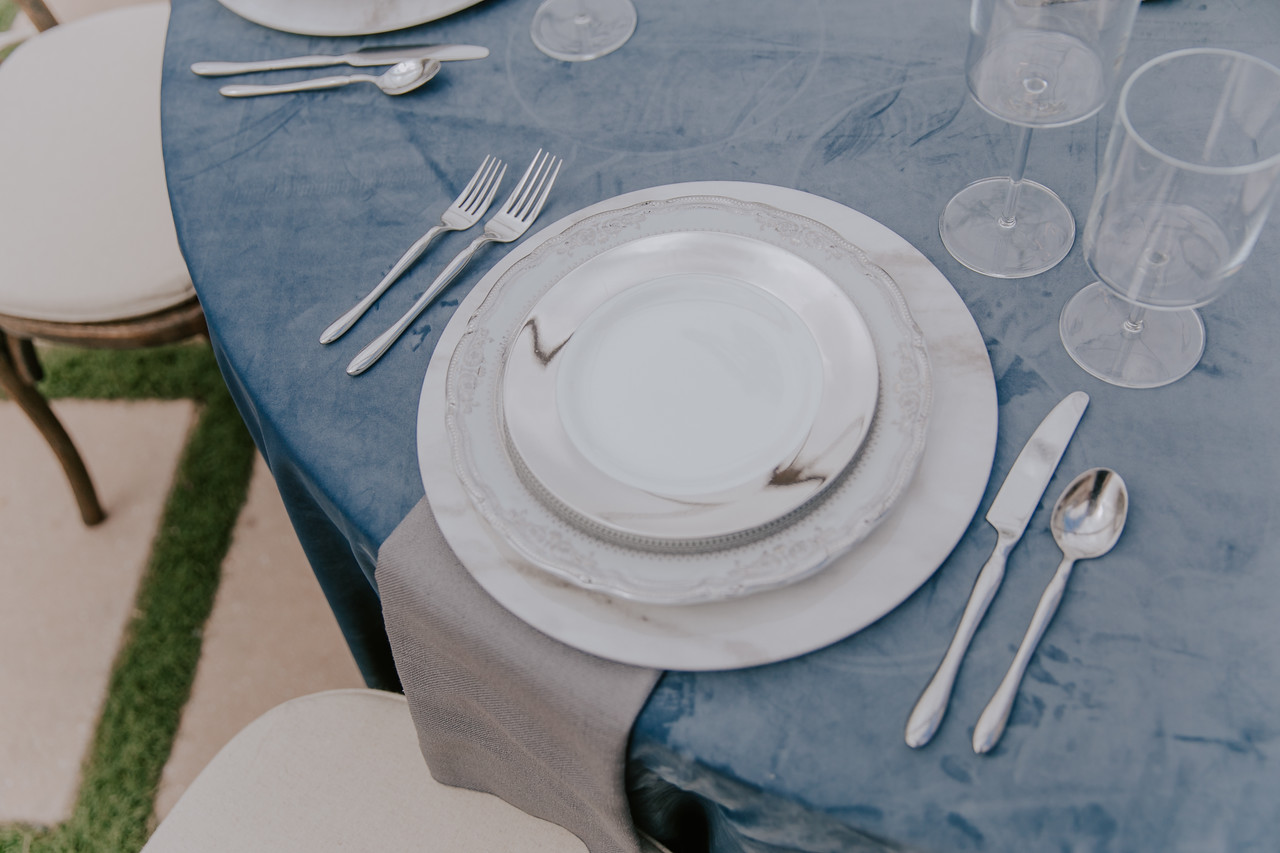 Can't you completely see why she fell for this linen? It's incredibly malleable and could go with several different themes, but combine the cool blues with the sophisticated country vibe of the Bradford and it's a recipe for French Countryside brilliance!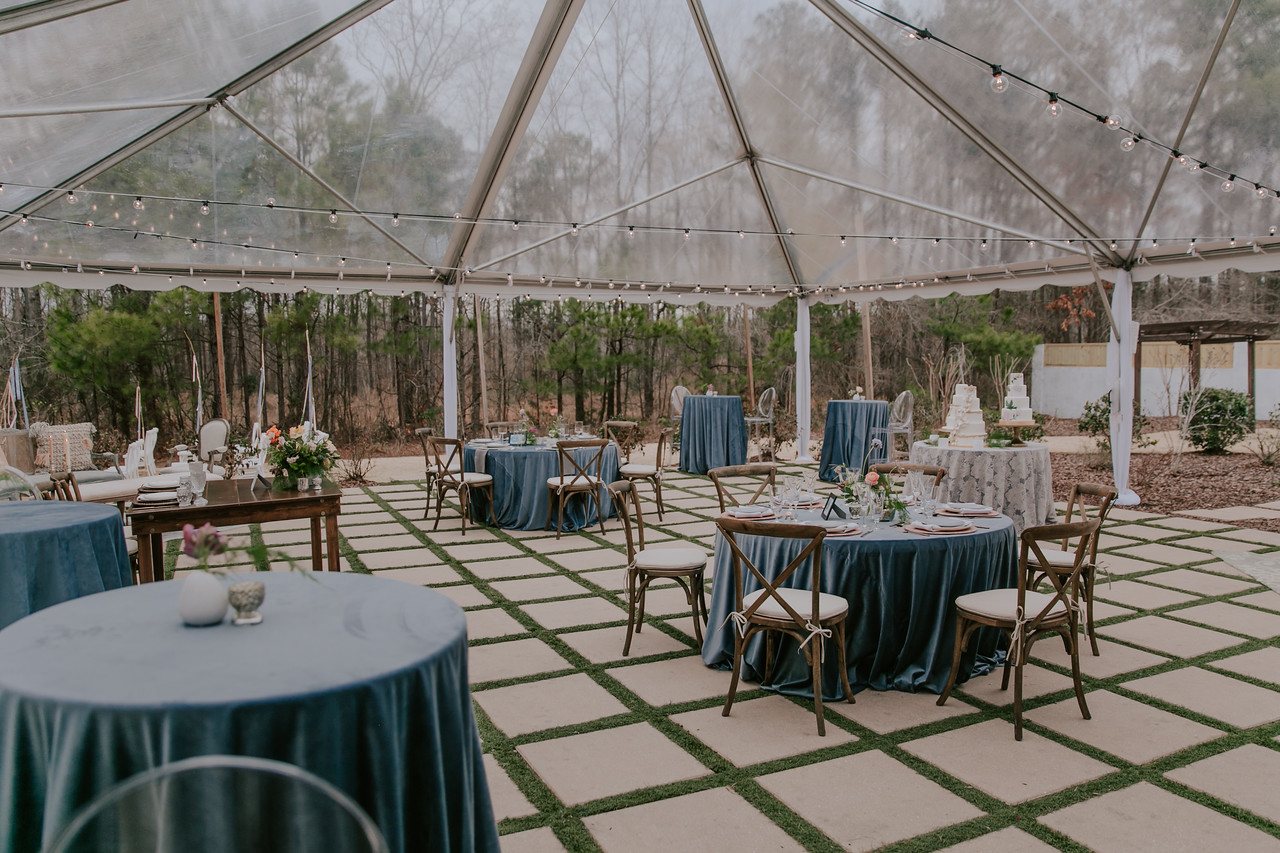 Enter P&O
When Kathy started working with our lead event designer and shared her idea, Amalia immediately jumped on board.
"The back drop of white brick along with the whimsical grass lined paved stones [at The Bradford] creates an inviting feel to the space."
I chatted with Amalia about how she chose the furniture pieces for the event and this theme in particular.
"When creating an inviting chic French Country inspired wedding – simple elements to include are furniture with weathered or worn finishes like our Belle Sofa and Amy Chair. Soft lines and shapes, ornate carvings. Ocean blue and neutral base colors with metallic details and pops of colors like rust orange, lavender or yellow. It can look glamorous and attainable all at the same time. "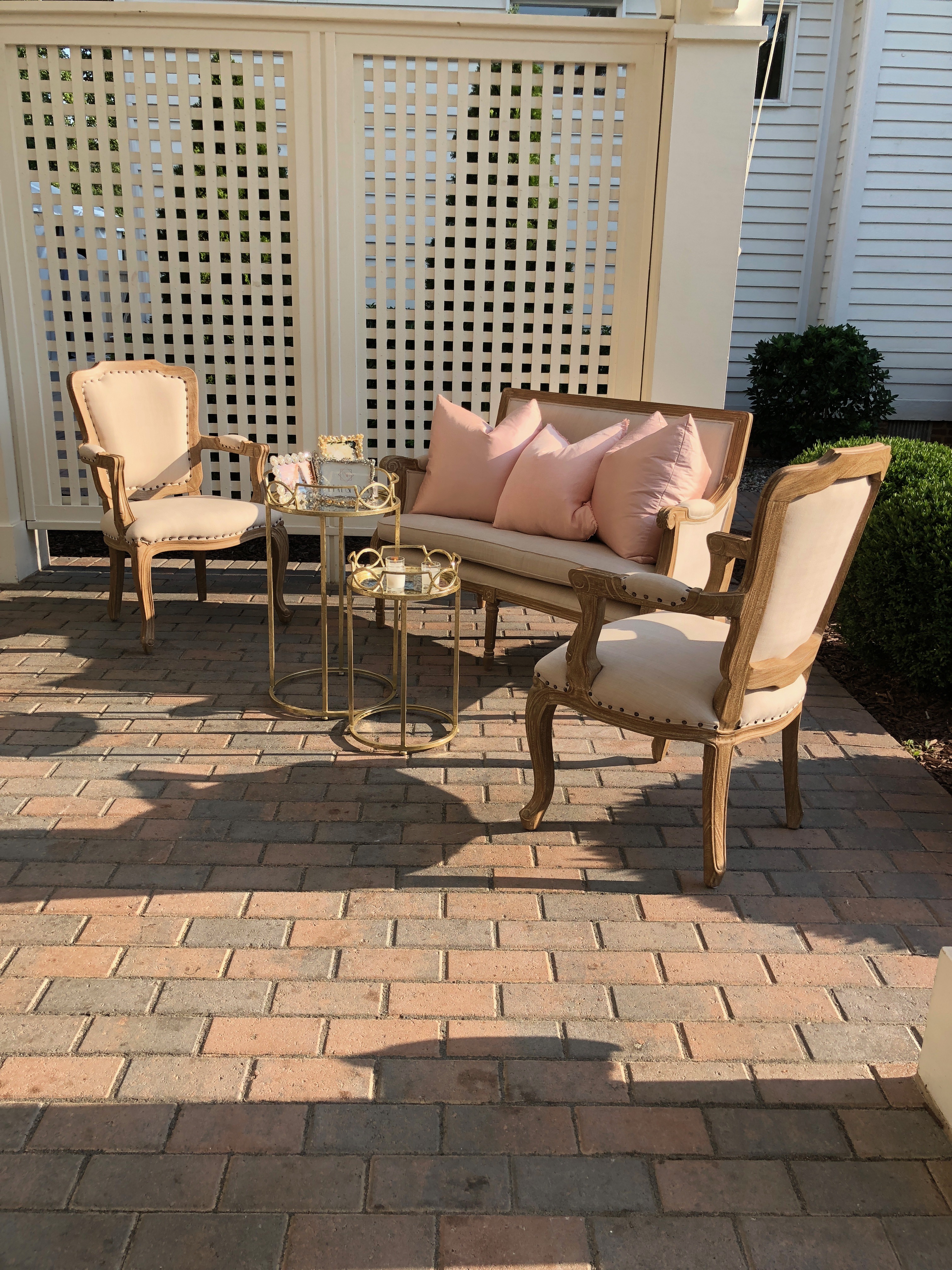 "The event would not have been completed without the lounge areas. The rugs to me, really helped pull the look together" explained Kathy.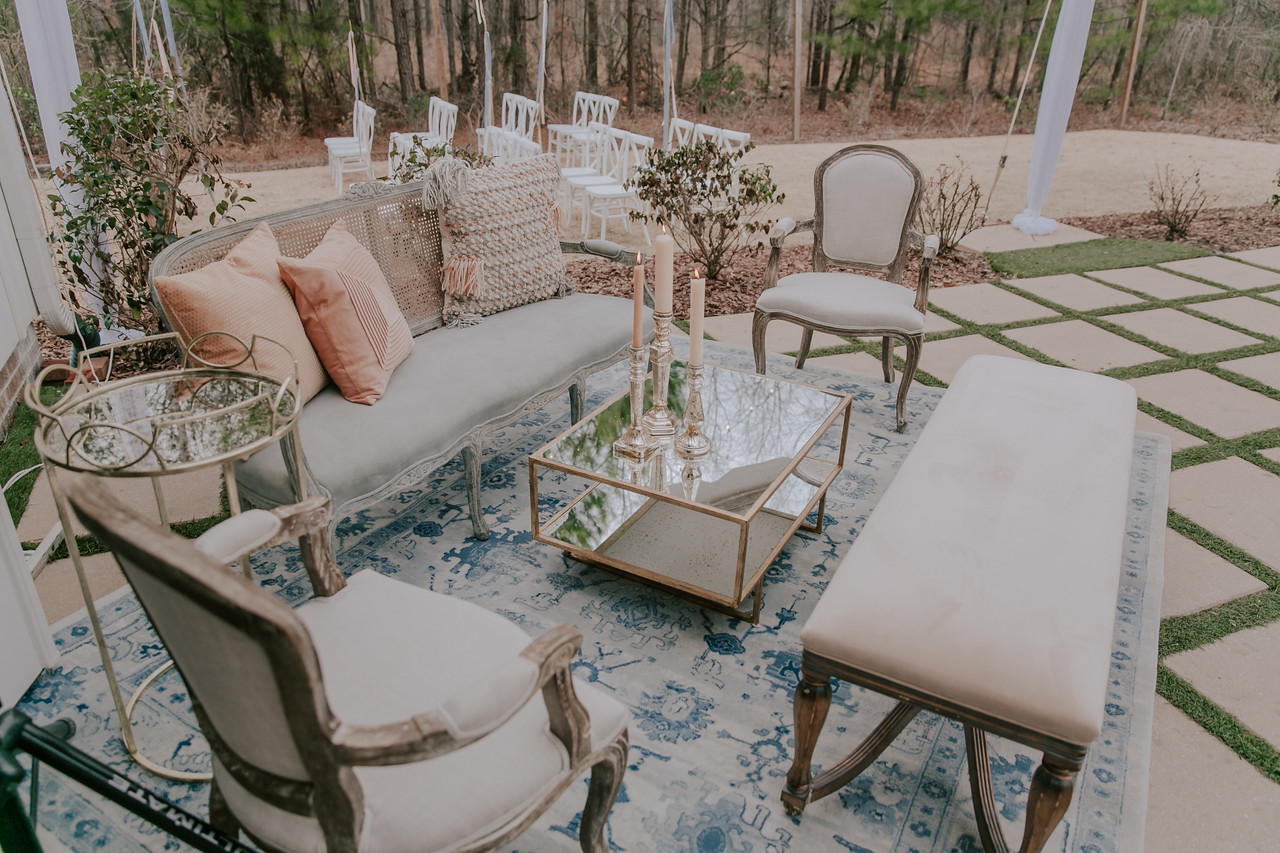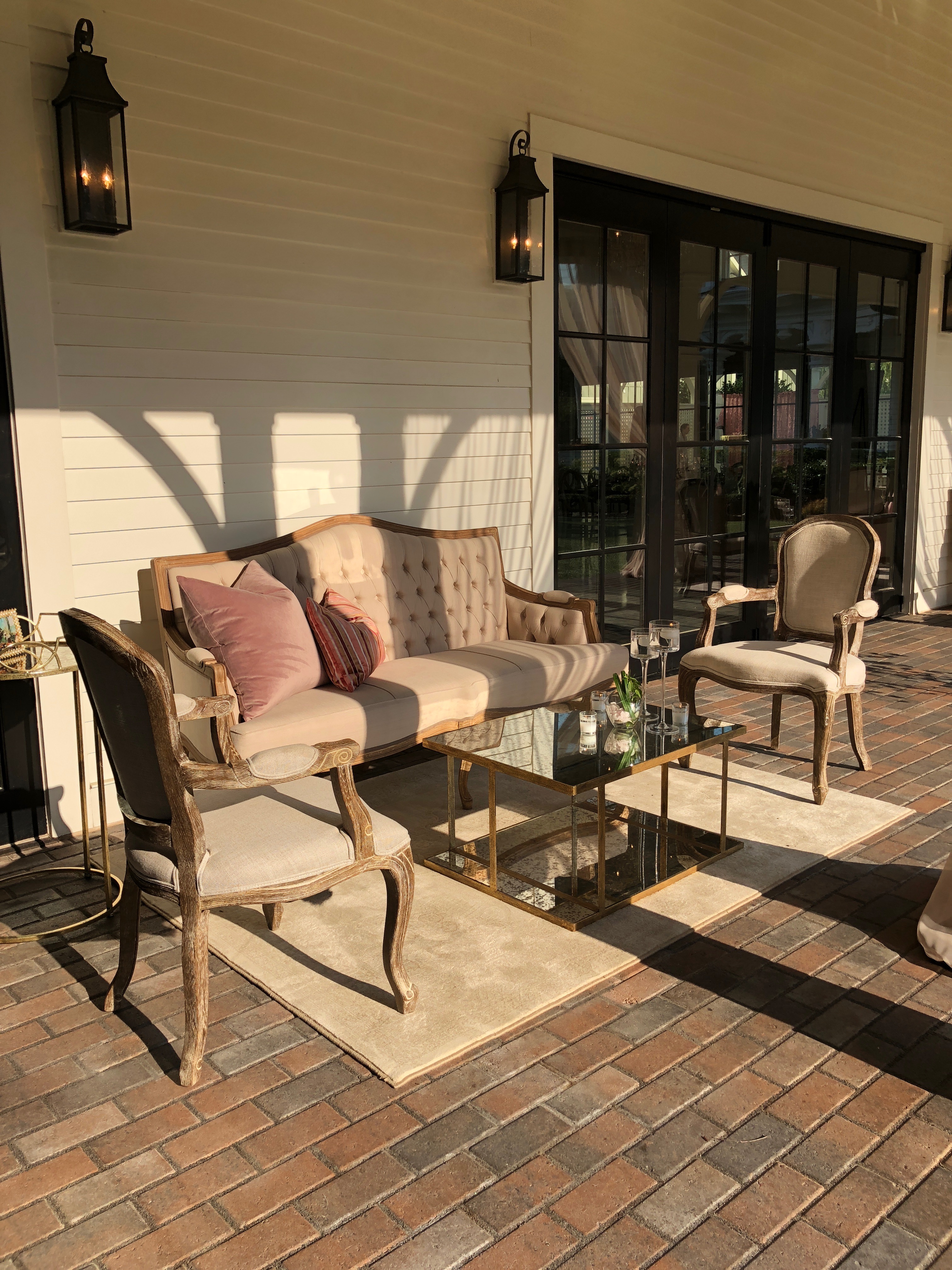 Of course, as florals often do, they were the glue that brought all the designs together! Bowerbird Flowers provided the gorgeous arrangements for the event.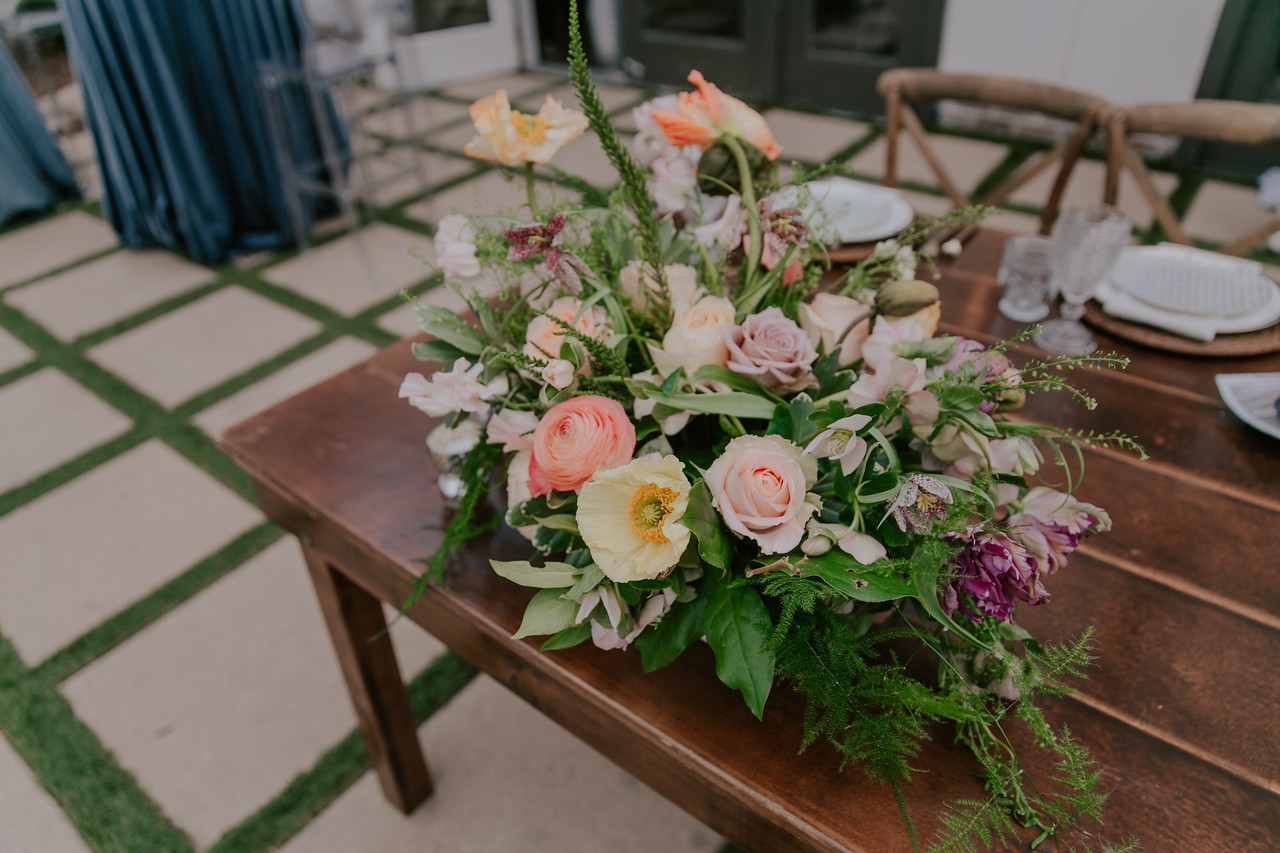 These arrangements contained "rust colored poppies and lavender sweetpeas, along with purple French tulips" explained Amalia. "The modern containers keep this from looking shabby chic." and were the perfect addition to the over all design.
Of course, no event is ever fully staffed until a talented photographer joins the ranks. A huge shout out goes to Sarah Joann Photography for the great pictures of the open house.
We cannot wait to be back at The Bradford again. It's such a great venue, and we loved working with amazing vendors to create this beautiful event.
Categories: