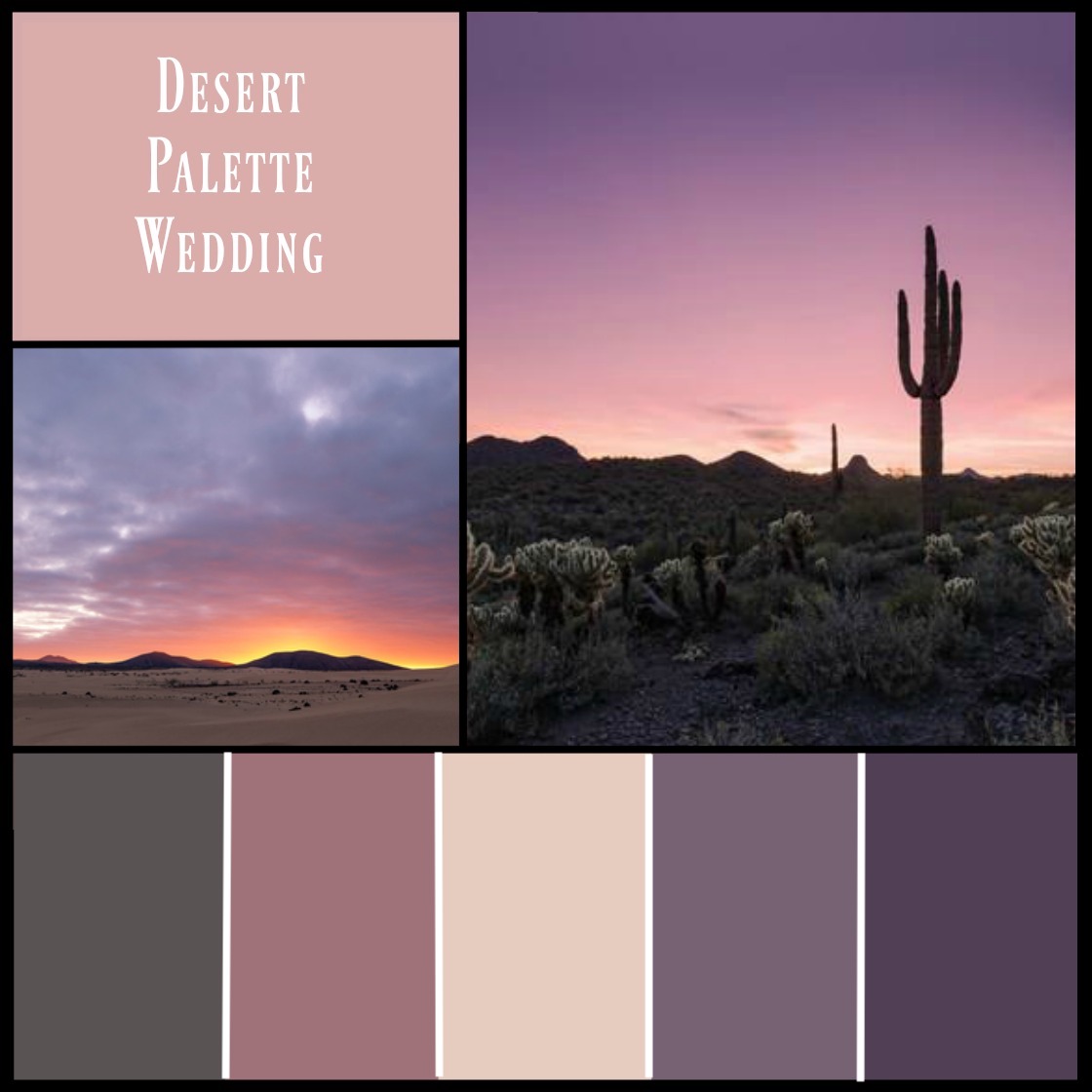 Our lead event designer, Amalia has a trending favorite these days.
"The desert palette is really popular lately. It thrills me because there are so many wonderful items at Petal & Oak that fit into this color scheme. Whether you are feeling adventurous and want to go with the bold colors, or you want us to restyle with more muted tones; there are a ton of ways to play with this color palette for your upcoming wedding."
Much like our lead floral designer, Joseph, Amalia likes to draw her inspiration from nature.
"A desert color palette ranges from vibrant to subdued, much like a gorgeous sunset. There are a ton of different ways you can play this palette. Keep all the gorgeous bold colors together, or use lighter shades and the bold colors as accents. Either way, your wedding/ event will have that sunset glow."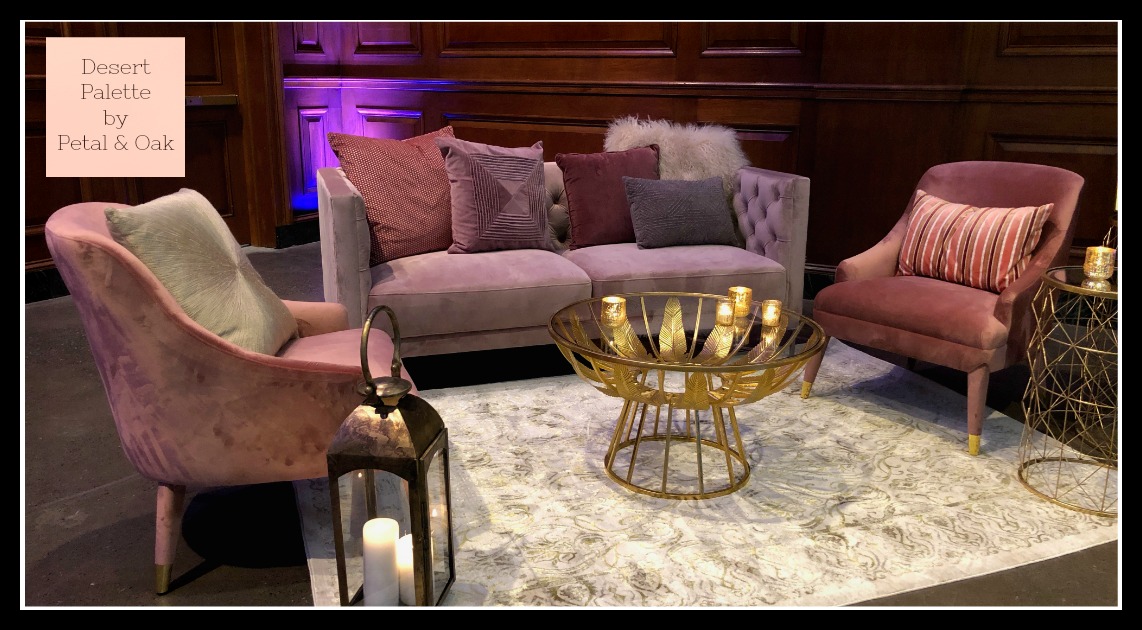 What you see above in the picture is all Petal & Oak! It's comprised of the Olympia chairs, Lisa sofa, Amiya rug, Dawn table, and the Larissa side table. Also featured are the Jasmine, Natasha, Britta, Bronwyn, Lane, Florence and the Elodie pillows!
A Few Things To Keep In Mind
"Underlying tones of muddy brown and grey in colors like mauve and lavender make this color palette work best in the spring and summer " Amalia explains.
To bring the whole event together, she suggests Tuscany style linens in muted lavender and blossom with rose gold or gold accents in flatware and dinnerware. Also, let your florist play with the following flowers: Burgundy and Lavender Astrantia, Early Grey and Amnesia Roses, Mauve Cremons, Chocolate Lace and Pampas grass.
"A really wonderful thing about this color palette is that it can easily shift between more masculine and feminine depending on which color is your focus. Bringing in browns, leathers etc and having the purple and mauve accents bring a more masculine approach to the palette whereas focusing on the blush, pink and purple hues will bring a more feminine look."
Tune in next week for a blog feature on some of our newest rental items!
Categories: